Money Matters
Managing your finances is a very important part of your university life. Here you will find basic information on money matters in Japan.
JAPANESE CURRENCY
Japanese yen (JPY) is the only accepted currency in Japan except at places like an airport. Japanese currency comes in the following denominations: 500 yen, 100 yen, 50 yen, 10 yen, 5 yen, 1 yen coins and 10,000 yen, 5,000 yen, 2,000 yen, and 1,000 yen banknotes.
Click here for a currency converter to compare this to your local currency.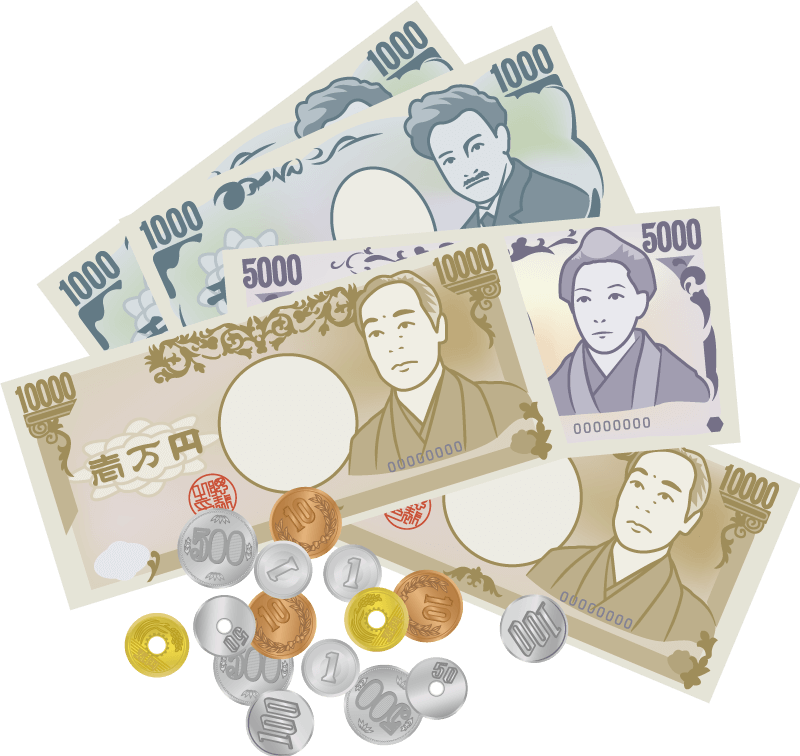 USING MONEY IN JAPAN
Cash is the most common form of payment in Japan. It is easy to withdraw cash from ATM machines, which are available on campus and also at many places such as banks, shopping malls, and convenience stores. You will apply to open a Japanese bank account during one of the orientation sessions before the semester begins.
Credit cards (VISA, MasterCard, American Express, and JCB) can be used at many department stores and supermarkets, however, they may not be accepted at some stores and restaurants. Personal checks are not accepted. Making payments electronically through your mobile phone is becoming more common.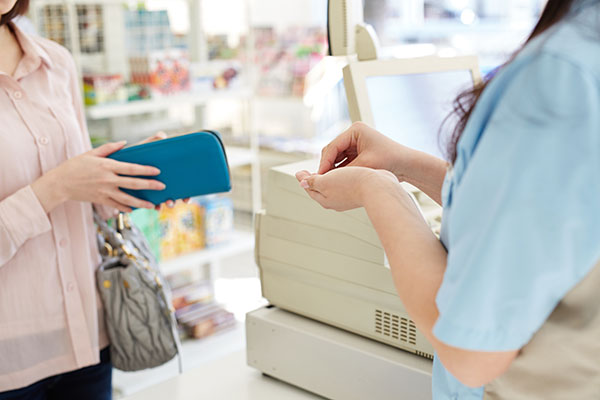 LIVING COSTS
As you will live in Beppu as an APU student, you will have the advantage of low living expenses while enjoying the same level of convenience and services that exist in big cities. In fact, rent is typically only half as much for similarly sized apartments in major cities such as Tokyo or Osaka. Public transportation is also convenient as you can reach anywhere in the city by bus with minimal waiting time using a discounted student bus pass.
Here is a sample of a monthly budget for a student living in downtown Beppu. (This assumes that tuition has already been paid.)
Expenses:
| Rent | Utilities | Food | Transportation* | Miscellaneous |
| --- | --- | --- | --- | --- |
| 30,000-50,000JPY | 6,000JPY | 30,000JPY | 6,000JPY | 8,000JPY |
*To commute to APU, most students buy a one-year bus pass at the beginning of the school year which may cost 60,000-100,000 JPY depending on the type of pass and where you live. The monthly transportation expenses specified here are usually for your other transportation needs.
HOW MUCH MONEY SHOULD YOU BRING TO JAPAN?
When you first come to APU, you will need to bring enough cash to last you for the first two months, as it will take time for your bank account to be set up so that you may receive overseas remittances from your family. We suggest that you should have about 200,000 JPY to cover your living costs during this period. In some cases, for a small fee, you may be able to use your overseas credit card to withdraw money from ATMs in Japan.
It is recommended that you convert your money into Japanese yen or US dollars in your country before you leave for Japan. If you bring US dollars, please convert them to Japanese yen at the airport when you first arrive. There are no money exchange services in the vicinity of APU.
WORKING PART-TIME
For international students who are on a student visa, once you obtain a valid work permit issued by the Japanese Immigration Bureau, you can work part-time on and off campus for up to 28 hours a week during the semester and up to 40 hours a week during vacations. APU has services to help you apply for the correct work permit before you start working. Typical wages range from 700 JPY to 1,200 JPY per hour. You can find out about on campus jobs through the Student Office and off campus jobs through local recruiting papers and websites.
Many students work on campus as teaching assistants, proctors, and research assistants. Part-time jobs are also available in the cafeteria, co-op shop, library, and media center.
On-Campus Student Job Center
Teaching Assistants (TA)

APU CO-OP

Academic & Learning Resource Core Staff (ALRCS)
Other students may work off campus as English tutors or as employees in hotels, restaurants, and shops. As Beppu is a major tourist destination, there are many jobs in the service and hotel industry and there is a high demand for people who can work on weekends and holidays, which fits perfectly with your student life.
Please note that availability of part-time work may vary. Additionally, while on-campus jobs may not require Japanese language ability, off-campus jobs often require at least a conversational level of Japanese.