Student Life
APU STUDENT LIFE
Check out some of the different aspects in the life of an APU student.
BEPPU AT A GLANCE
GALLERY
BEPPU FACTS
116,974

4,387

2,217

No. 1 in Japan and No. 2 in the world

for amount of hot spring water

April 14℃ / 57°F
July 26℃ / 79°F
October 17℃ / 63°F
January 5℃ / 41°F

Average temperature in Beppu

Toriten (Beppu-style fried chicken), Jigoku mushi ryori (hot spring steamed cuisine), Shiitake mushrooms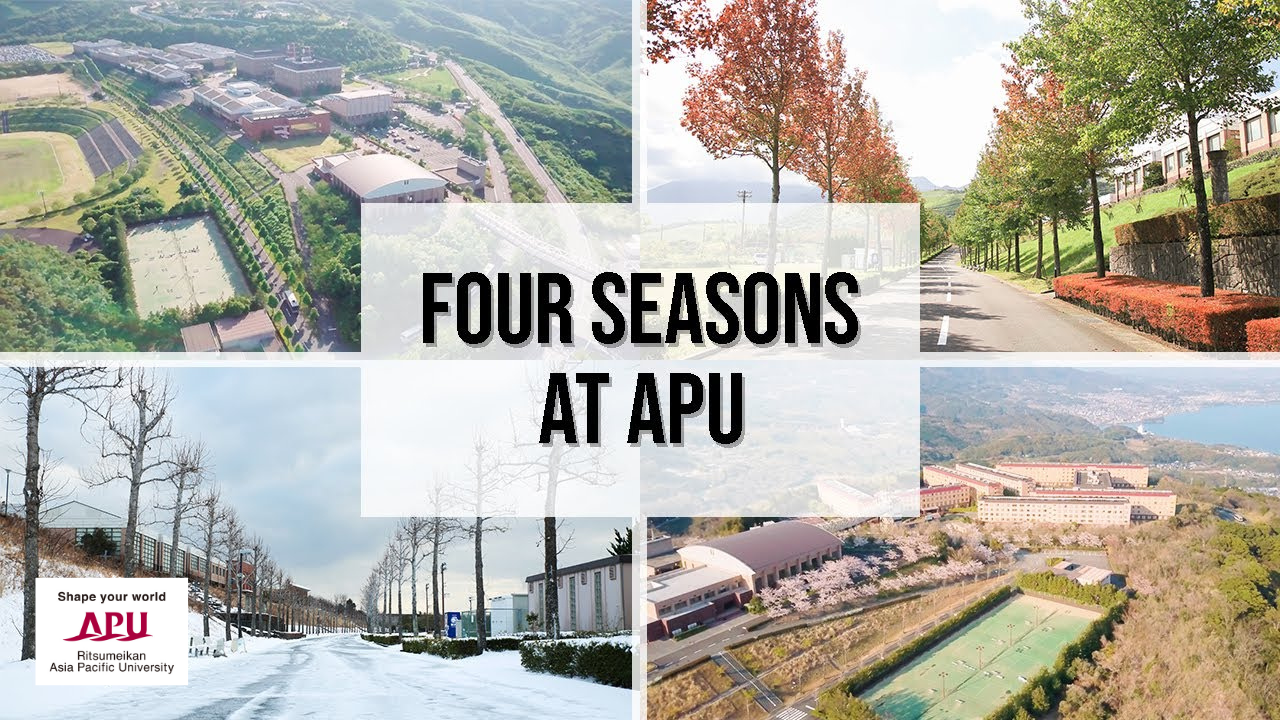 Studying at APU means you will be residing in Beppu, a mid-sized city in southwest Japan and one of the country's most visited locations. Your life here will have both excitement, living in a major tourist destination, and tranquility, with beautiful natural surroundings and relaxing hot springs. This area is also very affordable, with lower living costs compared to larger cities such as Tokyo or Osaka. The campus of APU itself will add another unique dimension to your life here thanks to the vibrant global community, convenient on-campus facilities, and popular student-led events.
As APU has been an integral part of the local community since the beginning, students are warmly welcomed at events and activities in Beppu. Throughout the semester, the Student Activity Station (SAS) group organizes several community exchange opportunities for APU students, and you can also find out about other events through Student Office. You can participate in events such as sharing your country's culture at workshops, dancing at festivals, volunteering at beach clean-up projects, participating in a home stay, joining a sporting event, and helping local children learn English. You will have many opportunities to be a part of the kind-hearted community as a true member.