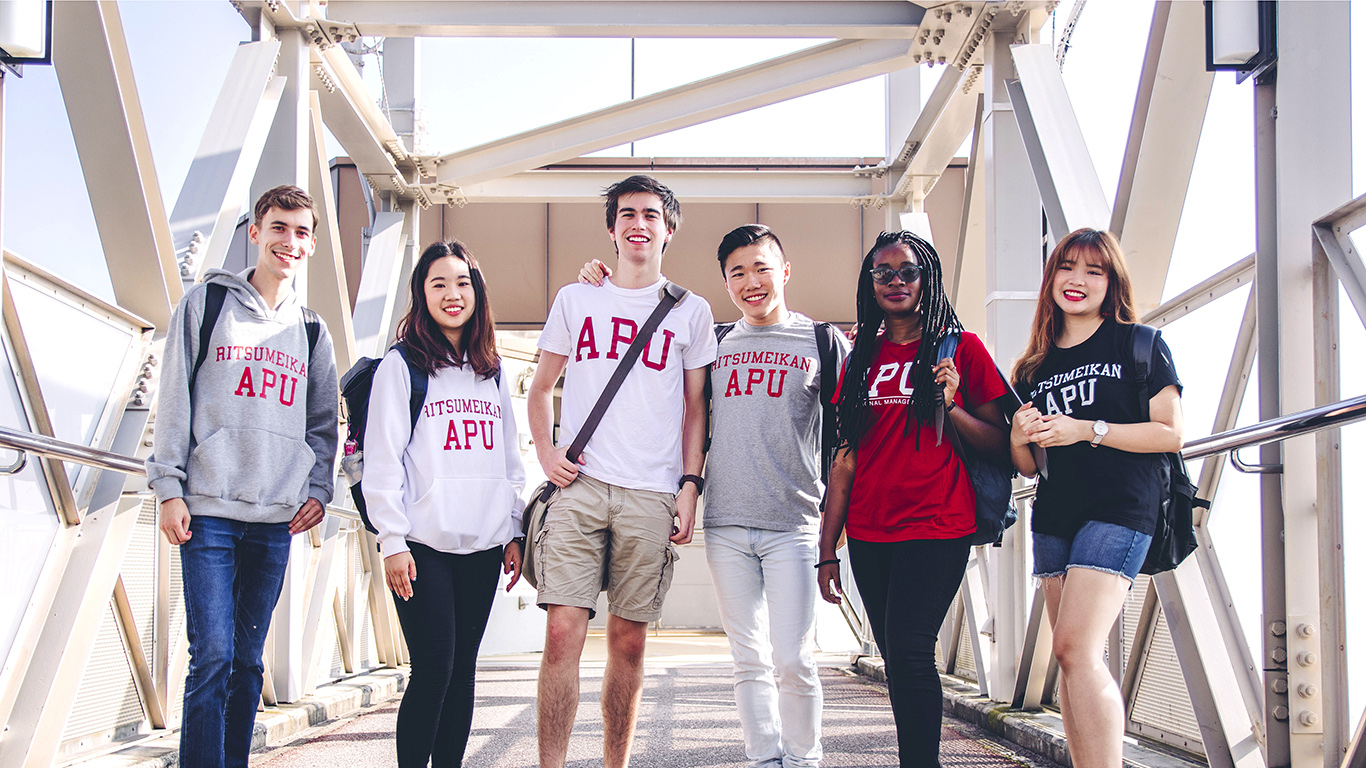 College of
International Management (APM)
A Breakdown of the College of International Management (APM)
At APM, you will study business in an environment of unparalleled diversity that offers unique opportunities for both professional and personal growth. Well-rounded and specialized knowledge in business is only the tip of the iceberg—APM students cultivate leadership, entrepreneurship, and global skills while developing appreciation for diversity and inclusion by tackling business, environmental, and societal challenges together with people across the globe.
APU's College and Graduate School of International Management have earned AACSB and AMBA 'Double Crown' accreditation. This puts APU among the top management schools in not only Japan but the world. APU's School of Management is also one of three schools in Japan to join the UN-backed Principles for Responsible Management Education (PRME) global movement.
Bachelor of Business Administration
(BBA)

April & September
enrollment
Learn more about our Bachelors of Business Administration
Faculty
Dean of APM
Lailani Laynesa Alcantara
Specialized field: Management
The APM curriculum is AACSB-accredited and designed for students to become globally competent and socially responsible. APM students are equipped with the knowledge and skills critical to becoming a well-rounded professional and are nurtured with values that foster inclusion and sustainability.
In APM, you have access to a diverse group of faculty with distinguished professional and academic backgrounds, engaging and innovative classes, and a global network of individuals who are inspired and committed to making a positive impact in their fields of work and in society. You can achieve success in your academic pursuits and chosen business discipline while engaging in dialogues with creative leaders and global visionaries.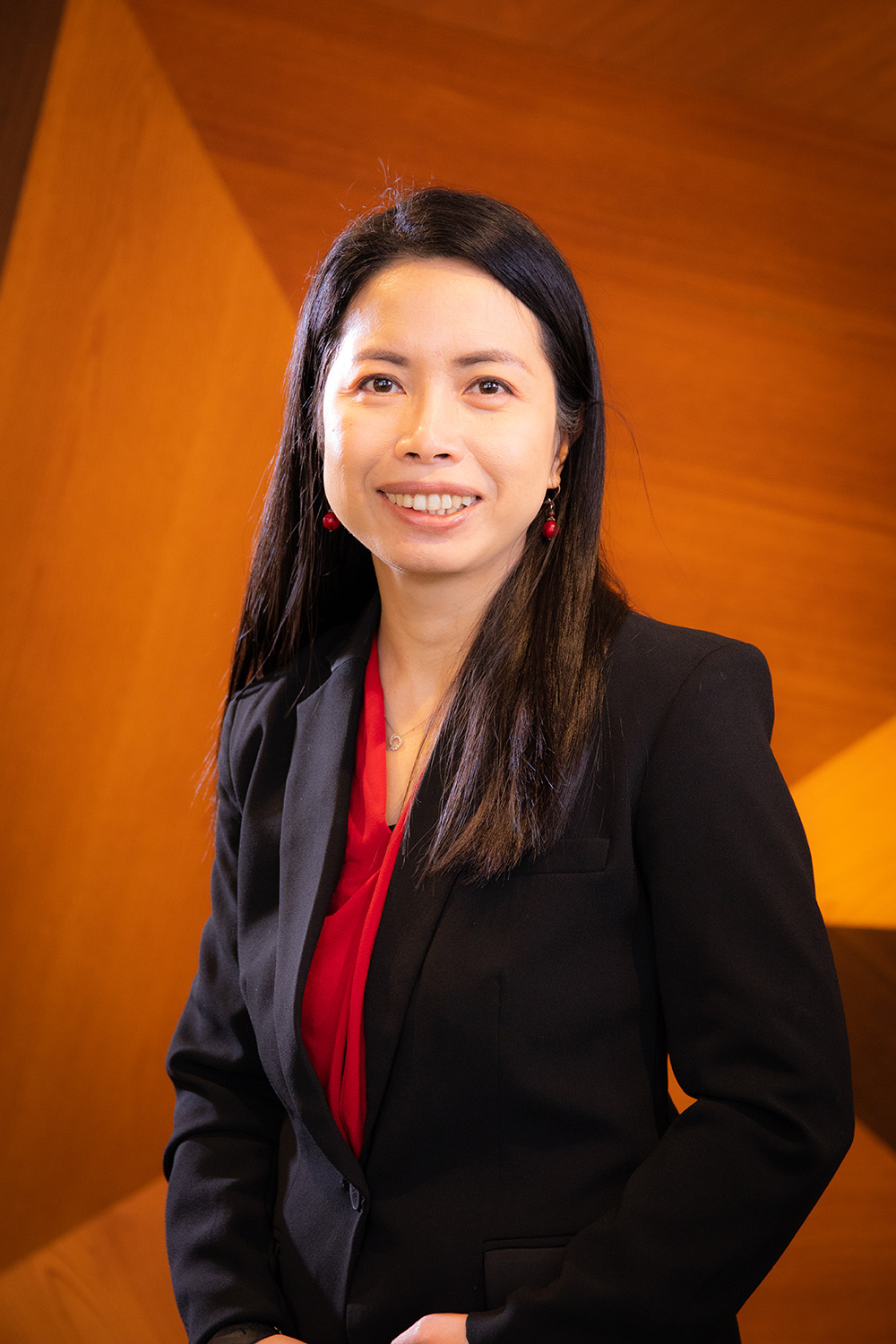 Associate Deans of APM
Pajaree Ackaradejruangsri
Specialized field: Marketing

Phillip Dean Pardo
Specialized fields: Finance and Tax Accounting

Satoshi Kawazoe
Specialized fields: Banking and Monetary Systems
A list of faculty for the College of International Management can be found here.
APU Professor's reseach can be found on Research Office's page, divided by Books and Journal Articles by faculty.
Areas of Study
Based on a foundation of wide-ranging understanding of the diverse societies, cultures and traditions of the Asia Pacific region, APM has established 4 areas of study in order to develop students with values and social awareness geared toward creating new businesses and cultivate human resources with the drive and creativity to succeed in the dynamic world of business in Asia.
Find a full list of all the classes available at APU under the College of International Management here.
Until end of the 2022 Academic Year

Innovation and Economics

Learn about what generates innovation, how production is managed, and the underlying economic foundations of these concepts. The lectures are geared towards those wishing to contribute to global development through business or policy-making.

Marketing

The theories and methods needed to successfully provide goods and services to the global market is the focus of courses in the marketing area of study. You will learn to identify the most effective method to link production to the final consumer and determine how much to provide at what cost.

Strategic Management and Organization

These classes focus on how to set goals, establish principles, and develop methods for an organization so that it meets the challenges of evolving social needs. If you aim to become an entrepreneur or plan to take over your family business, this area of study is ideal for you.

Accounting and Finance

The health of corporations is evaluated by the ebb and flow of money, which is known as accounting, while finance is the field concerned with raising and managing the funds necessary for corporate activities. Classes in this area of study enable you to gain a solid foundation in these demanding fields and exercise your knowledge in an international context.




From the 2023 Academic Year

Strategic Management and Leadership

Learn how to strategize and lead business with impact. This area of study trains students in strategic management competencies and the skills and values needed for leadership. It is geared toward students who aim to be at the forefront of an organization's success, are prepared to take on leadership positions, or plan to take over a family business.

Marketing

Know how to build brands, develop products and services, set pricing and promotion strategies, develop digital business expertise and marketing skills, and manage customer relationships and distribution systems. This area of study is geared toward students who want to learn how to keep business relevant and are proactive in their pursuit to generate business success locally and globally.

Accounting and Finance

Get trained to understand the ebb and flow of money and manage the financial situation of companies and other organizations responsibly. This area of study is for students who wish to pursue careers in fields such as investment management, banking, auditing, and consulting.

Entrepreneurship and Operations Management

Cultivate your creativity and initiative in business ownership and management. Students gain the knowledge, skills, and mindset needed to start and operate new ventures and organizations. This area of study is for students who aspire to start their own businesses or contribute to the growth and operational effectiveness of existing organizations.
Capstone Program
In the Global Management capstone class, a required fourth year subject, APM students learn and appreciate business by solving real life cases. Leaders and executives from companies and public organizations join the class as clients to discuss their business challenges and targets. Domestic and international students work together and apply the management knowledge and skills they have accumulated in the course of their studies to recommend solutions to the issues raised by clients. Major companies in Japan such as Sony, Hitachi, Yanmar and Kose have joined as capstone clients.
Students are divided into groups of five, with each group containing a mixture of Japanese and English-basis students from different countries and regions who are studying different specializations. The student groups will ponder how to apply what they have learned since their first year at APU to the company's actual issues, and they will use the insights and skills they have developed by way of multicultural cooperative learning to propose possible solutions.
Both colleges at APU are a part of the Center for Inclusive Leadership (CIL), which pursues and promotes academic research, teaching methods, and business practices related to inclusive leadership. CIL builds a long-lasting network for inclusive leadership that is willing and able to not only undertake but to face future challenges. Through research activities, theories, and workshops, the center aims to create solutions to push forth inclusion and continually strive to achieve diversity.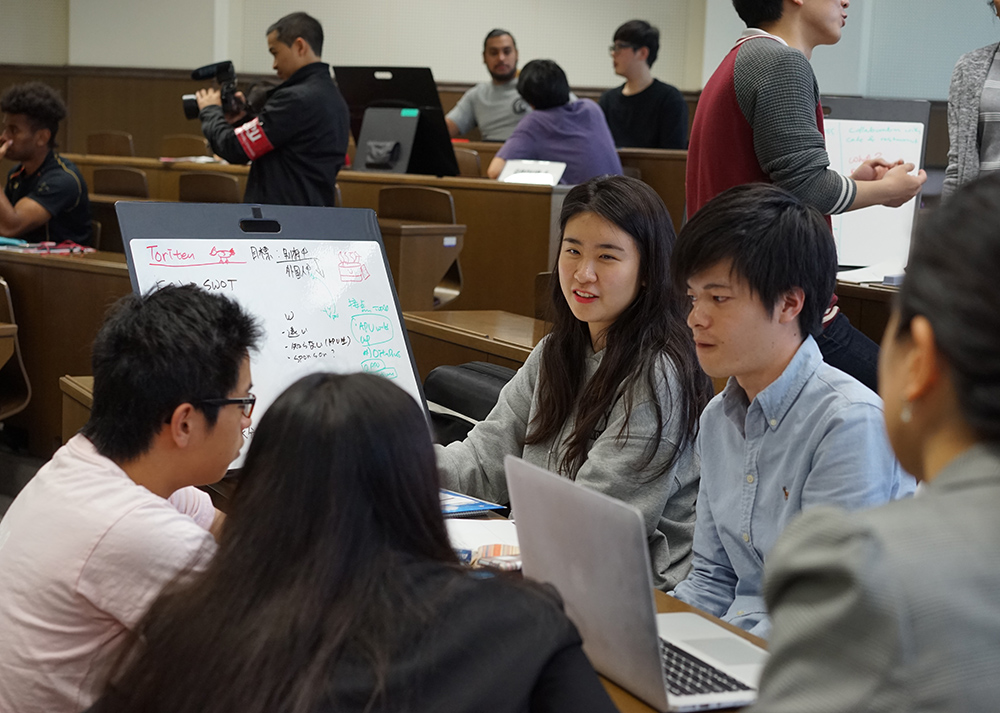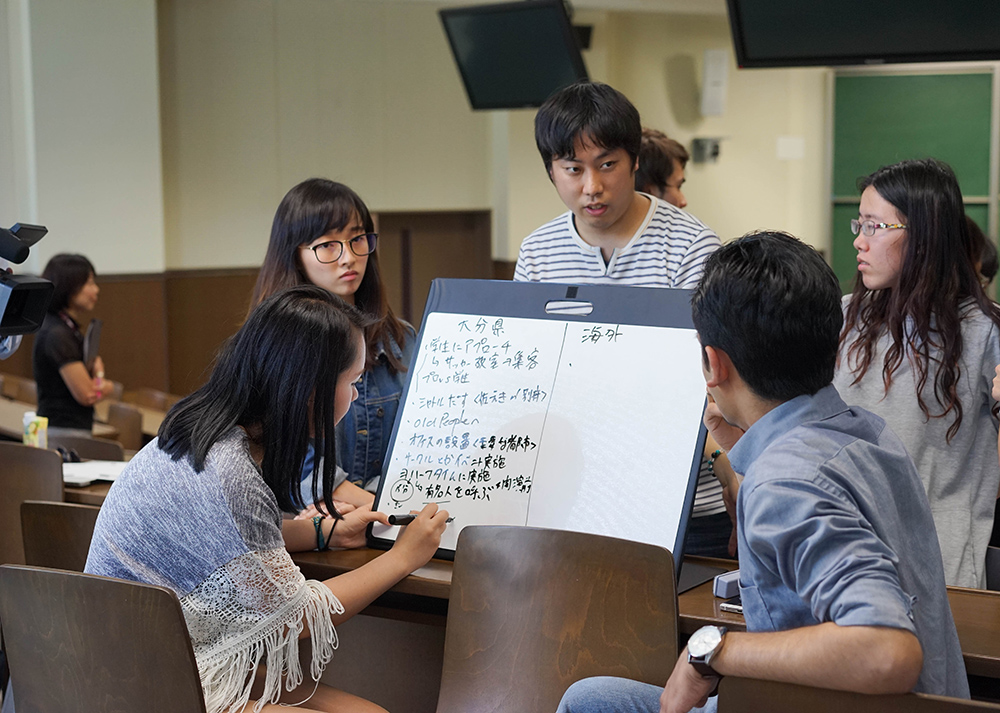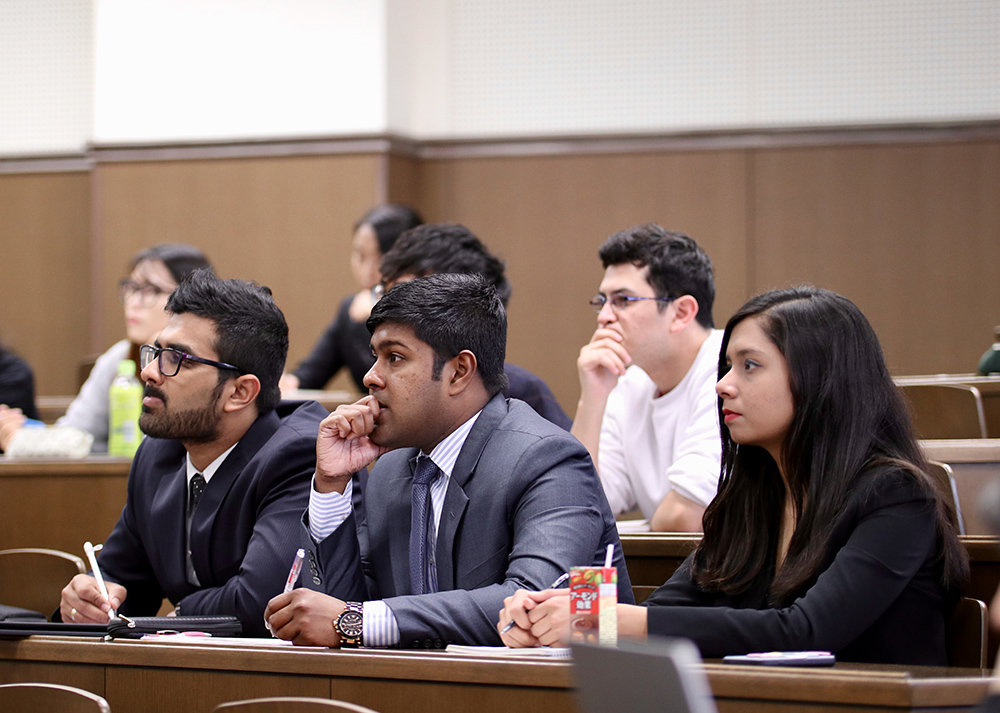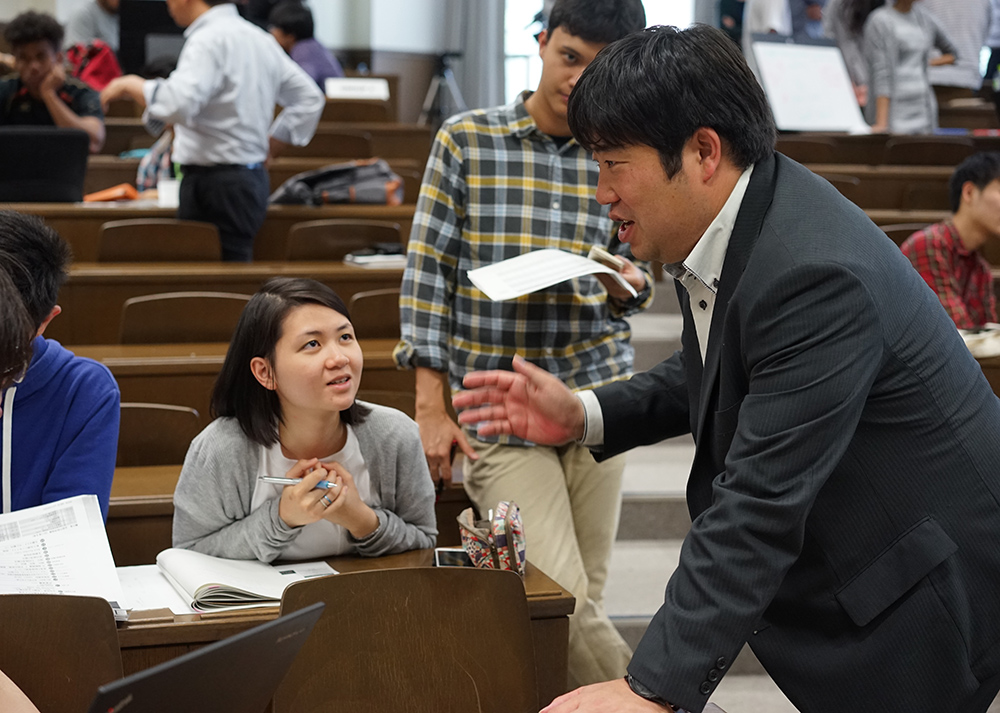 Co-curricular Activities
Co-curricular activities at APM are an extension of the formal learning experiences in a course or academic program. These activities include case competitions, project development projects, exchanges, and internships that in many ways are connected to what students are learning in APM. For example, practical experiences that are connected to or mirror the academic curriculum and contribute to students' personal and professional growth. A few examples of APM co-curricular activities include CFA Institute Research Challenge, Global Business Case Challenge (GBCC), Japan Business Case Challenge (JBCC), and other case competitions organized by Global Business Leaders, a student organization in APU, with the support of APM faculty and staff.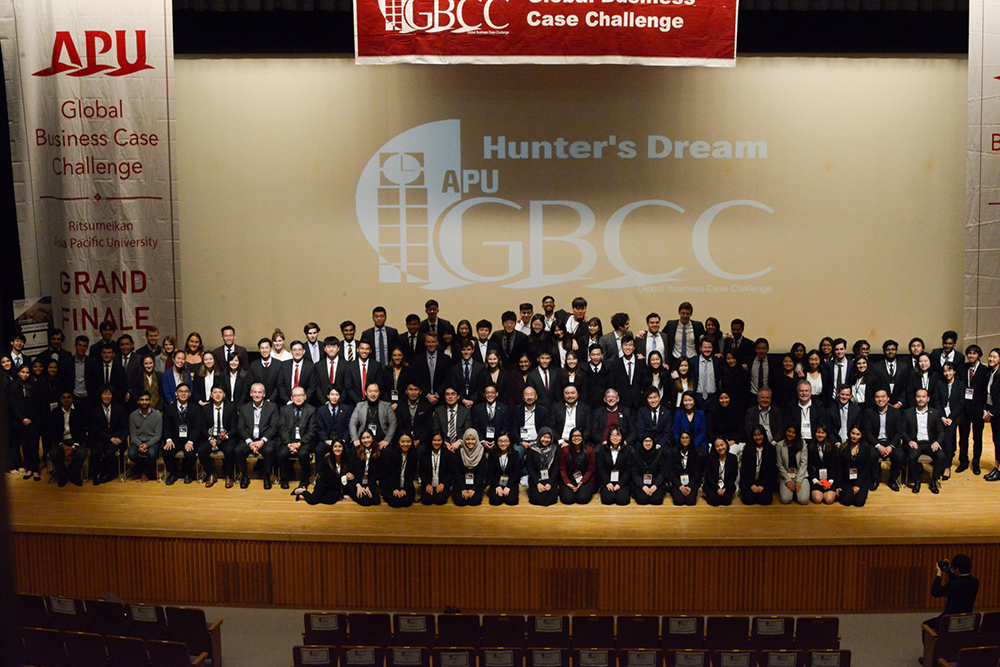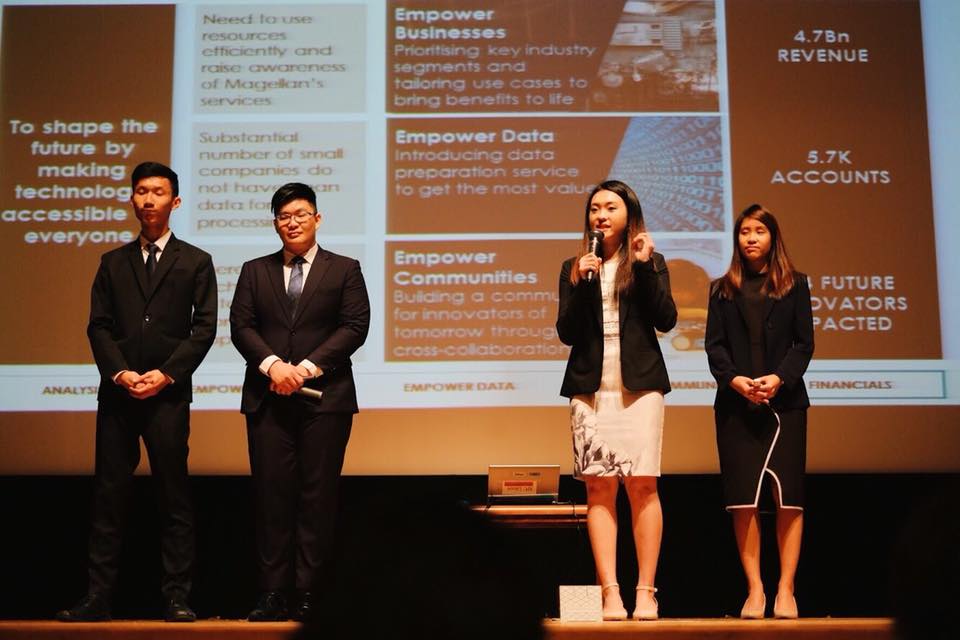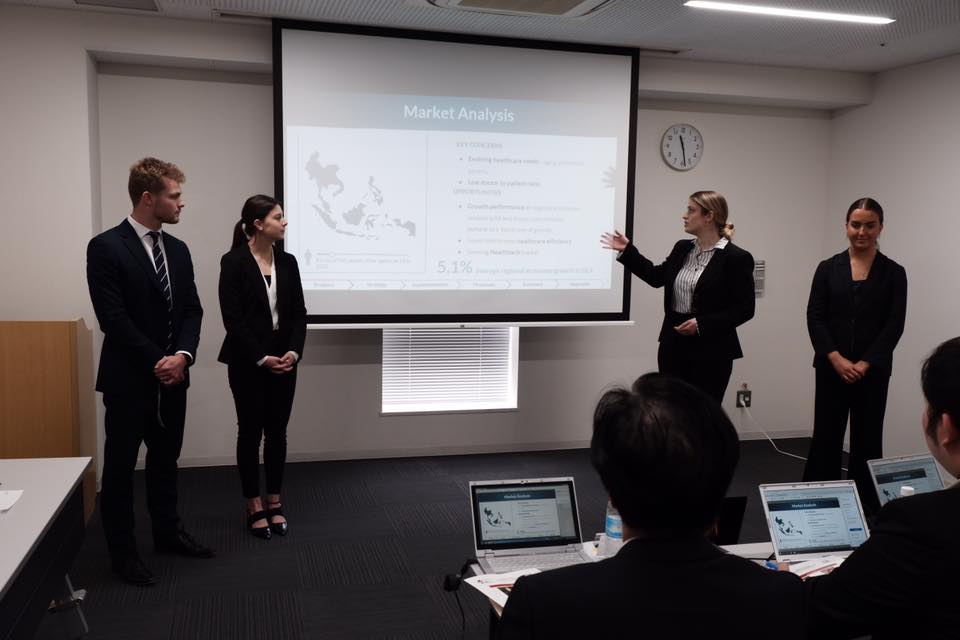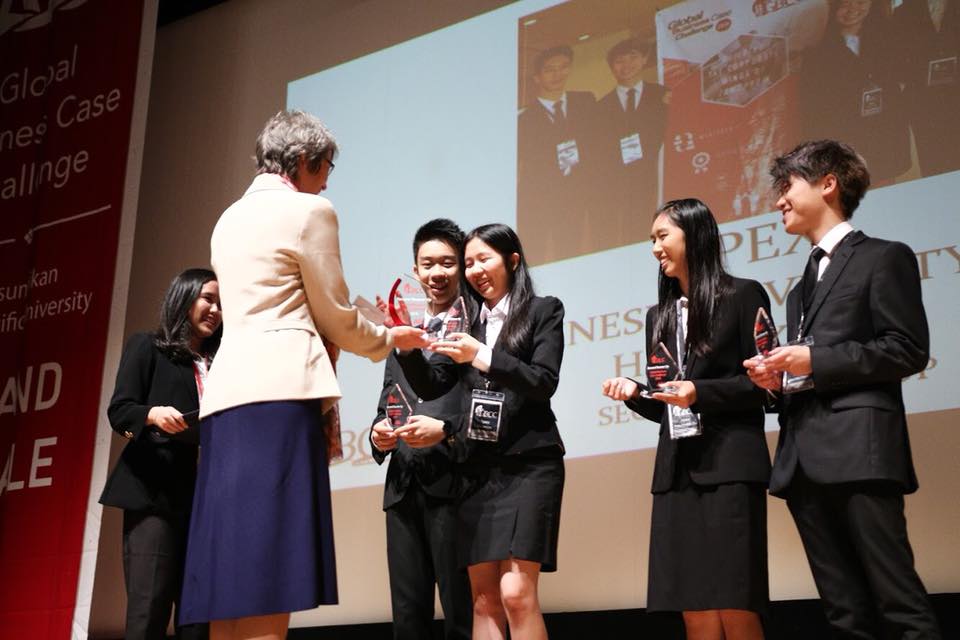 Curriculum Overview
The Mission of the College of International Management is to cultivate human resources with strong business ethics that will play an active role in resolving management issues at globalizing enterprises and other organizations by imparting fundamental knowledge in management, enhancing intercultural communication skills and upholding cultural diversity.
Graduation Requirements
Graduation requirements and the subjects that students can take differ depending on the student's curriculum, enrollment basis language and status as either a domestic or international student. Graduation requirements are listed in the sections for each curriculum. Please make sure you read the Graduation Requirements carefully.
Required Subjects
APM has established the following 11 required subjects: "Introduction to Management", "Statistics", "Accounting Ⅰ", "Introduction to Economics", "Introduction to Marking", "Finance", "Management of Human Resources and Organizational Behavior", "Production Management", "Legal Strategy in Business", "Business Ethics" and "Global Management (Capstone)" (Total number of required credits: 22). "Global Management (Capstone)" serves as the culmination off our years of study in APM. It is designed to enhance the understanding of certain topics through deep learning and debate and to improve systematic comprehension in all four Areas of Study. APM students are also required to complete at least one of "Fundamental Mathematics" and "Advanced Mathematics," which are offered as Required Subjects (Mathematics).Please make sure you read the Required Subjects carefully.
Curriculum Outline
See the Curriculum Outline for a full look at the APM curriculum.
Subject List
For a full look at all the subjects for APM as well as Language Courses, please refer to the Subject List.