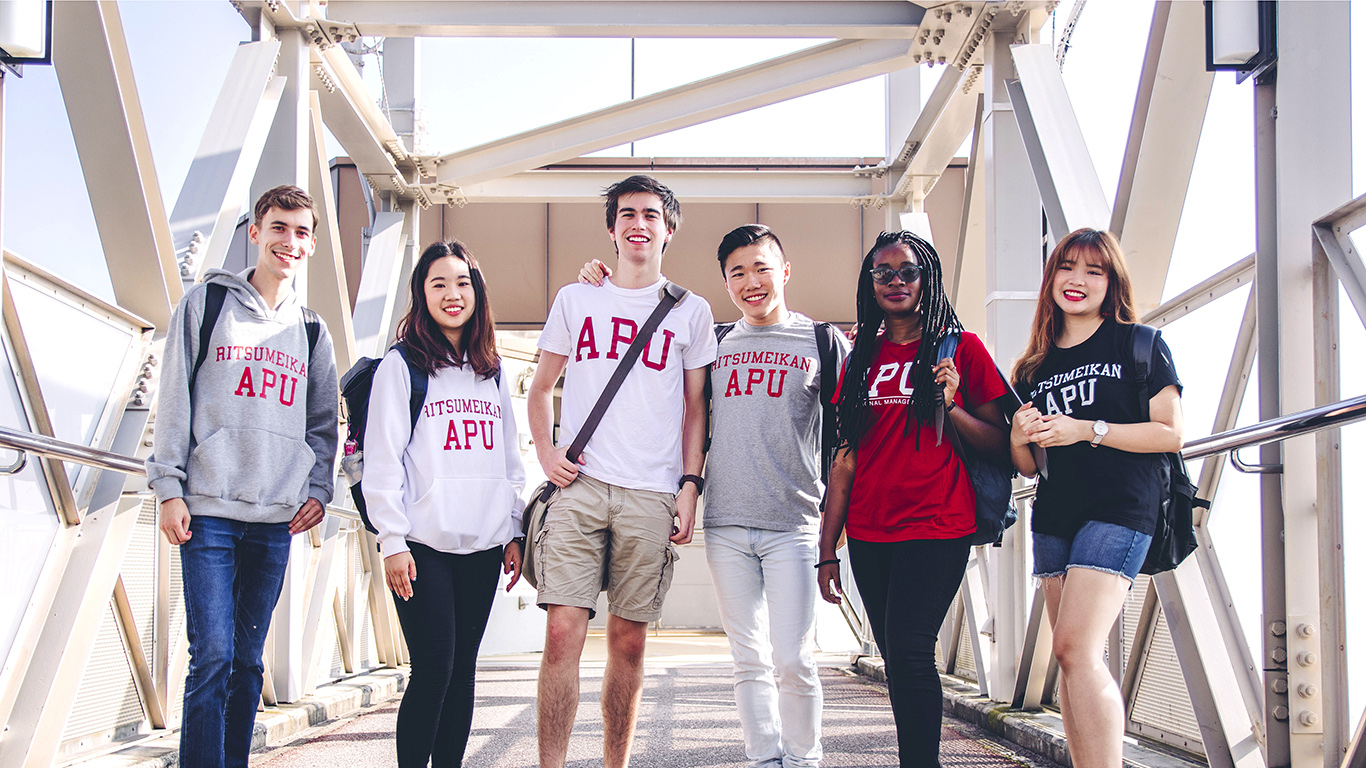 College of International Management (APM)
College of International Management (APM)
About APM
At APM, you will study business in an environment of unparalleled diversity that offers unique opportunities for both professional and personal growth. Well-rounded and specialized knowledge in business is only the tip of the iceberg—APM students cultivate leadership, entrepreneurship, and global skills while developing appreciation for diversity and inclusion by tackling business, environmental, and societal challenges together with people across the globe.
APU's College and Graduate School of International Management have earned AACSB and AMBA 'Double Crown' accreditation. This puts APU among the top management schools in not only Japan but the world. APU's School of Management is also one of three schools in Japan to join the UN-backed Principles for Responsible Management Education (PRME) global movement.
Bachelor of Business Administration
(BBA)

April & September
enrollment
Faculty
DEAN OF APM

Lailani Laynesa Alcantara

Specialized field: Management

The APM curriculum is AACSB-accredited and designed for students to become globally competent and socially responsible. APM students are equipped with the knowledge and skills critical to becoming a well-rounded professional and are nurtured with values that foster inclusion and sustainability.

In APM, you have access to a diverse group of faculty with distinguished professional and academic backgrounds, engaging and innovative classes, and a global network of individuals who are inspired and committed to making a positive impact in their fields of work and in society. You can achieve success in your academic pursuits and chosen business discipline while engaging in dialogues with creative leaders and global visionaries.
Associate Deans of APM
Pajaree Ackaradejruangsri
Specialized field: Marketing

Phillip Dean Pardo
Specialized fields: Finance and Tax Accounting

Satoshi Kawazoe
Specialized fields: Banking and Monetary Systems
A list of faculty for the College of International Management can be found here.
APU Professor's reseach can be found on Research Office's page, divided byBooks and Journal Articles by faculty.
Areas of Study
APM Mock Lectures
Capstone Program
Co-curricular Activities
Curriculum Overview
Videos