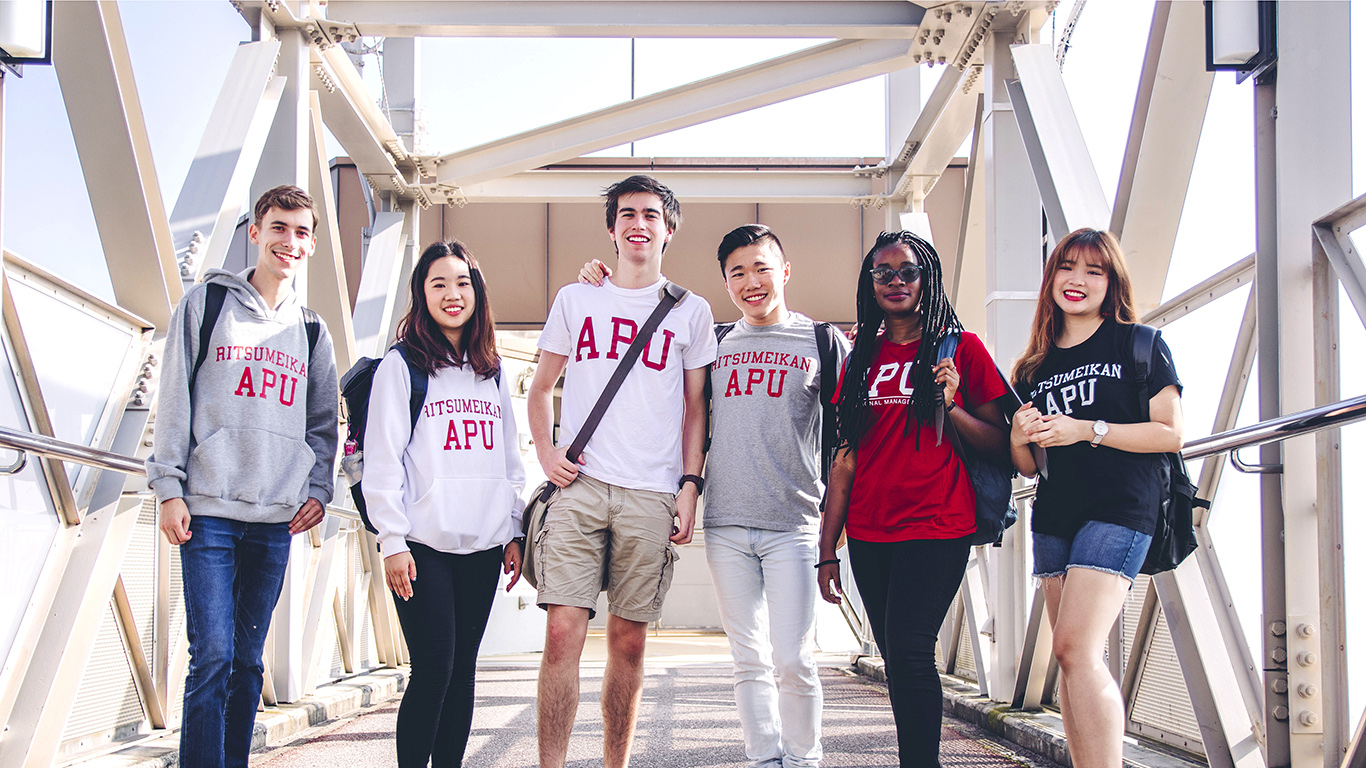 College of International Management (APM)
College of International Management (APM)
About APM
Cultivate your own global perspectives, business ethics and problem-solving skills in APM in order to join the next generation of international business leaders. Lectures are designed to give you a broad understanding of the diverse political systems, economies, societies and cultures of the Asia Pacific as well as fundamental and advanced knowledge and the skills pertaining to business administration. As a student in APM, you will begin your studies tackling concepts of corporate strategy and core management and then branch out into your specialized field of interest.
The College of International Management is accredited by the Association to Advance Collegiate Schools of Business (AACSB International), which is widely regarded as the highest level of accreditation for business schools worldwide.
Bachelor of Business Administration
(BBA)

April & September
enrollment
Faculty
DEAN OF APM

Lailani Laynesa Alcantara

Specialized field: Management

The APM curriculum is AACSB-accredited and designed for students to become globally competitive. APM students are equipped with the knowledge and skills critical to becoming a well-rounded professional and are nurtured with values that foster leadership and social responsibility.

In APM, you have access to a diverse group of faculty with distinguished professional and academic backgrounds, engaging and innovative classes, and a global network of individuals who are inspired and committed to making a positive impact in their fields of work and in society. You can achieve success in your academic pursuits and chosen business discipline while engaging in dialogues with creative leaders and global visionaries.
Associate Deans of APM
Pajaree Ackaradejruangsri
Specialized field: Marketing

Phillip Dean Pardo
Specialized fields: Finance and Tax Accounting

Satoshi Kawazoe
Specialized fields: Banking and Monetary Systems
A list of faculty for the College of International Management can be found here.
APU Professor's reseach can be found on Research Office's page, divided byBooks and Journal Articles by faculty.
Areas of Study
APM Mock Lectures
Capstone Program
Co-curricular Activities
Curriculum Overview