ADMISSIONS BLOG
Click Wars: A Course Registration Battle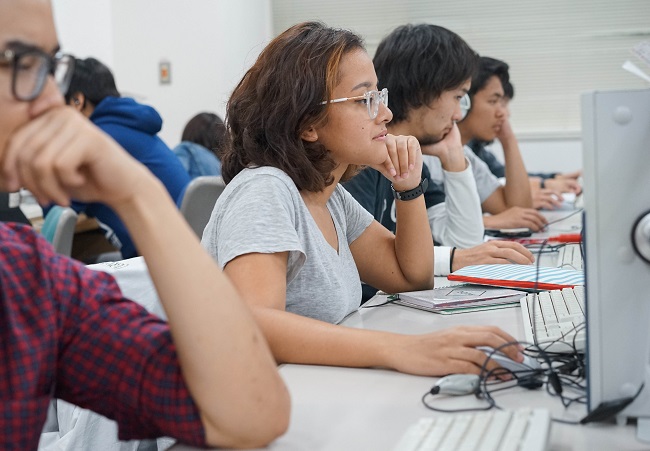 With my right hand ready on the mouse, my eyes focused on the computer screen, darting back and forth between the clock and the login page. I could feel my palms getting sweaty, and my heart started to beat a little faster.
I thought to myself, today is the day that will determine the rest of the semester.
The clock changed.
My heart skipped a beat.
The battle had begun.
This is what everyone experiences in the minutes before "it" begins. And by "it" I mean the legendary "click wars" of APU.
For those of you who are not familiar with the term, click war, it refers to course registration. Because there are many coveted classes with limited seats that fill up in the first two minutes, if you really want to get into those classes, your fate literally lies in the palm of your hands and the agility of your fingertips.
The key to victory is simple—whoever clicks the fastest, wins the war.
Most students begin to strategize weeks before their scheduled day, figuring out a detailed plan for which classes to register first, which back-up classes to choose if their first picks are full, and where the best place (i.e., the place with the fastest internet) to actually log in and register is.
In my first year, I had it easy, as several mandatory classes such as Japanese, Introduction to Management (for APM students) and Workshop were preregistered for me. I only had to find a few other classes to fill up my remaining credits. But as a second year student, I no longer had any specific mandatory classes, which means I was faced with the challenge of having to handpick eighteen credits. That in itself was not an easy task, but I also had to sort them based on which classes to prioritize.
Even though I was quite used to the online system, I did have a little trouble sleeping the night before. This might have been an overreaction, but I was genuinely worried that I wouldn't get all the classes I had planned out. On top of all this, as I was at home in Jakarta for summer break, it was my first time registering for courses outside Japan. I wasn't confident about my internet because I figured it didn't stand a chance compared to Japan's high-speed connection.
I thought about what I should do in case my internet lagged, and I even considered going to an internet cafe for a faster connection. But ultimately, I decided to face the click war at home.
I set my computer's time zone to Japan Time just to be extra careful, and when the clock hit 9:30, I immediately logged in and went for my first option: Peer Leader Training. I made Peer Leader Training my number one priority because it is a limited level-100 class so I knew my chances of securing a spot were slim. But luckily the odds were in my favor, and a seat in my top pick was mine! I had then planned to try for Japanese Traditional Arts, a class in which you learn the proper etiquette of traditional Japanese tea ceremony. Of course, this is an extremely popular elective class—two credits for weekly tea and snacks on Mondays?! Yes, please! But I made a split-second decision to skip it, as I feared the class was already full by then, and I needed to carry on with the rest of the classes on my list.
After that, I was able to register for everything else I wanted without a hitch. But I realized I still had four credits left. As I was browsing through classes available during my empty periods, I hit the jackpot—there was a Japanese Traditional Arts class that still had some seats available! I couldn't believe my luck. Without letting a second go to waste, my hand raced to secure a spot.
Success! I emerged victorious from the click war. It was a tough and intense battle, but I made it out alive. With the intense click war already behind me, and exciting classes to look forward to, I was ready to conquer the semester.
---
■Recent Entries by Bella
---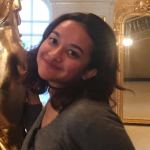 Bella
Nabilla Utami Bimoputri (Bella) is an APM graduate from Indonesia. While at APU, she was a member of the APU Social Media Unit and a regular contributor to this blog. When she isn't blogging, you can find her drinking tea and wearing heavy jackets even when it's not that cold.