APU Arrival Assistance: Fukuoka Airport to AP House!
Hello! Only a few weeks left until we get to welcome the incoming class of March 2022 to APU!
We get a lot of questions about APU's arrival assistance, so we made a quick video to show you how the process goes. Keep in mind that this was filmed in September 2017, so there could be a few slight differences when you go through the process.
Some general reminders:
1. You must sign up for arrival assistance in advance. For those coming in March 2018, the deadline to apply has already passed. For those arriving in September 2018, you will receive information on this at a later time.
2. Arrival assistance is only available at Fukuoka Airport (International Terminal) and Oita Airport. So if you arrive at another airport in Japan, such as Narita or Haneda, you will need to take a domestic flight to Fukuoka or Oita on your own.
3. You will need to pay 2000 yen for the bus ride from the airport to AP House. This price is the same for both Oita Airport and Fukuoka Airport.
4. If you are planning to exchange money in Fukuoka or Oita, please check the airport's website ahead of time to see how long the exchange counters are open. (They may be closed by the time you arrive!)
5. If you don't sign up for arrival assistance, you will need to make your own travel arrangements to get to APU.
That's it! Enjoy your trip to Japan!
---
■Recent Entries by Rasheeq
---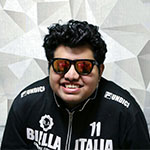 Rasheeq
Rasheeq Islam is a third year APM student from Bangladesh. He is a member of the APU Social Media Unit and a regular contributor to this blog. He loves to eat and play FIFA online. When he is not eating, he is probably thinking about the next idea that might change the world.