BLOG TUYỂN SINH
The Olympic Volunteer Experience
And so the new semester begins; the sweltering summer days are coming to an end with cold winds and sweater weather finally settling in. A big welcome to all new APU Fall Students, I hope your transition into college life is going smoothly, and I hope everyone had an eventful summer break.
For all the sports fanatics, I'm sure you guys enjoyed the pulsing and spirited energy from the outcome of the Olympic Games in Tokyo. To our benefit, some APU students had the unique opportunity of working as language volunteers for the games this August! In this article, we will dive into their personal experiences, why they chose to volunteer for the games, and what they gained from this momentous yet extraordinary experience.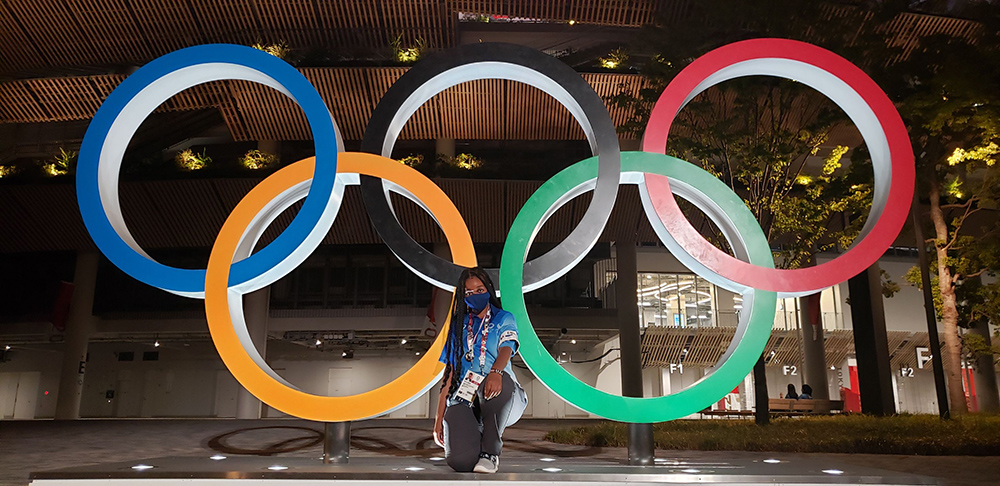 Q: What languages did you use when volunteering for the Olympics?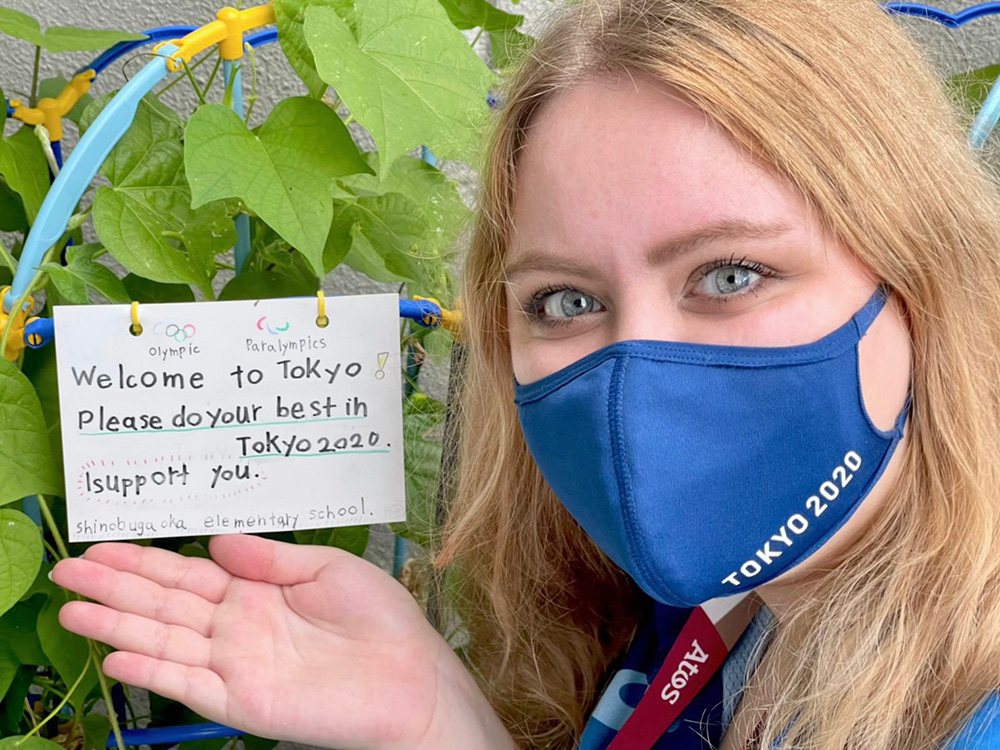 Karina Prattwitz, Denmark, APM 2nd year
A: I was appointed to translate between English and Danish for wheelchair rugby. In the beginning, they had asked for German-English.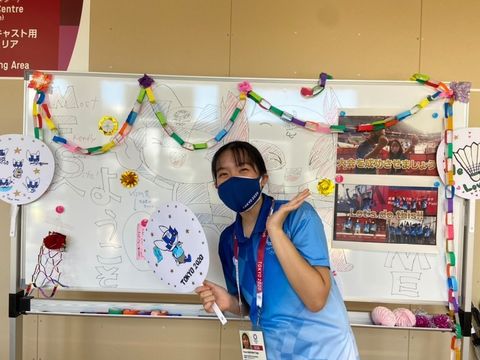 Bumpenwattana Pirada, Thailand, APS 3rd year
A: I was appointed to translate between Thai and English for the badminton tournament.
Q: Why did you choose to participate as a language volunteer?
Karina: I think the Olympics and Paralympics are very important events that include the whole world, seamlessly bringing everyone together in the spirit of these friendly events. I also think it was much needed after the 'dark period' with the virus last year. And of course any help I could supply would be great, and it just turned out to be language.
Bumpenwattana: Participating in the Olympics as a translator was my dream even before coming to APU. Being a once-in-a-lifetime experience, I wanted to be a part of that history while using the skills I have.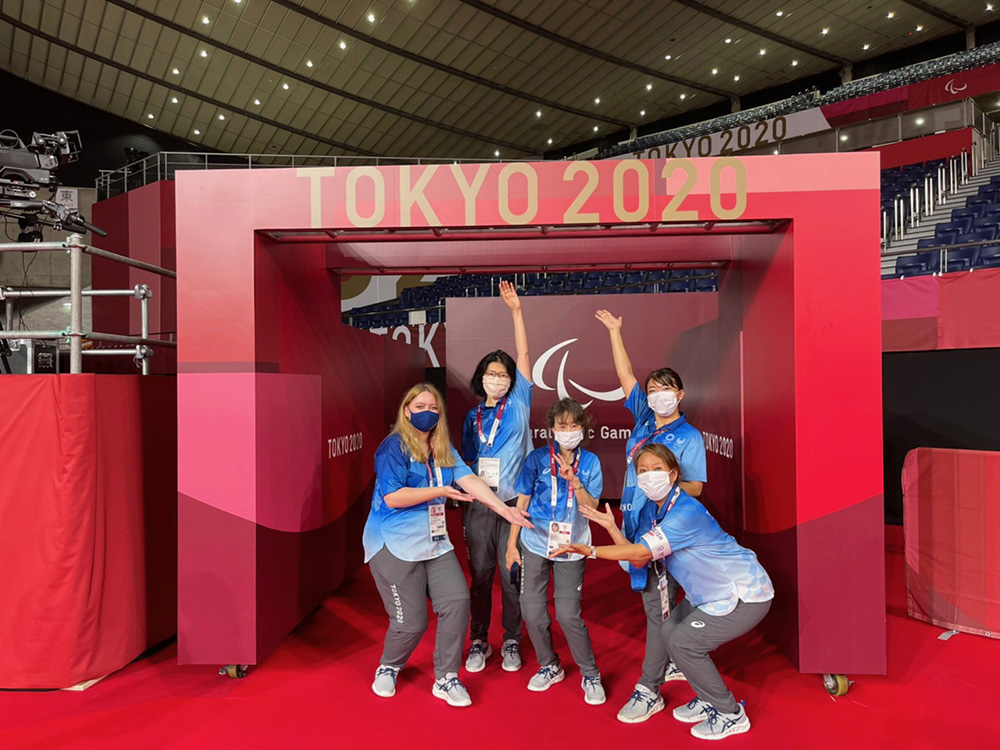 Q: What was the coolest part of your volunteering journey?
Karina: I think it was just being present at this big event. I feel especially grateful that I got to participate at the Paralympics. I have been able to learn a lot more about disabilities and how strong people with disabilities are.
Bumpenwattana: The coolest part would be when I got to have some small talks with my favorite athlete, telling her that I was one of her biggest fans!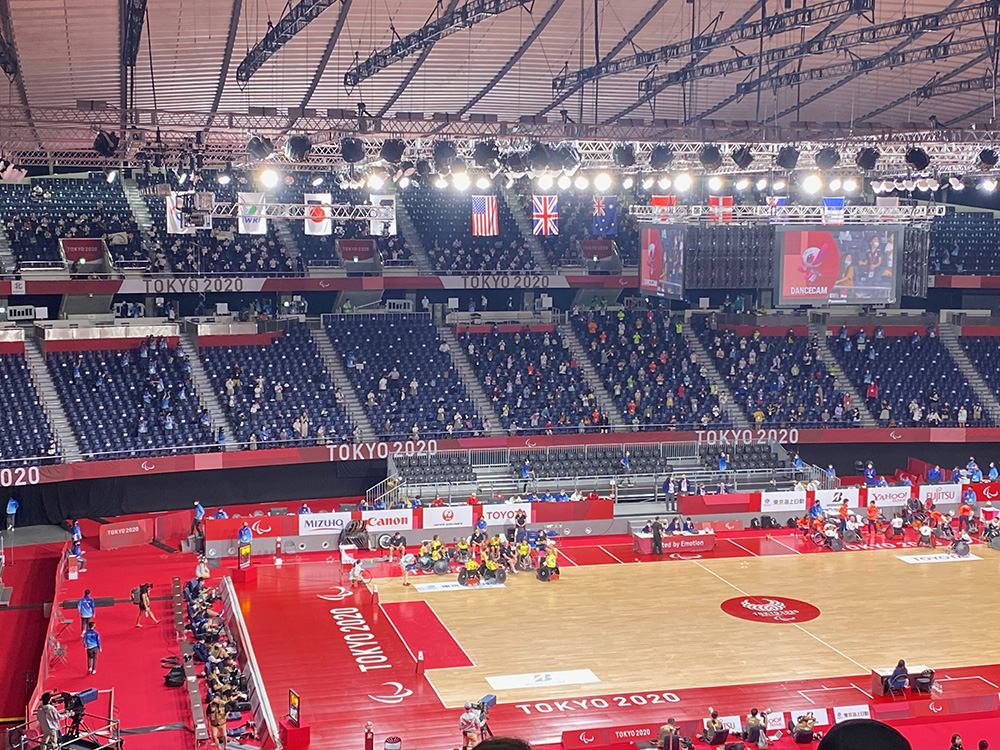 Q: Were there any difficulties when volunteering?
Karina: Most difficulties actually occurred right up to the event than during the actual games, with a lot of things being changed because of the unfortunate COVID-19 situation.
Bumpenwattana: Yes. Since this is my first time translating in such a big event, I got nervous and had trouble translating and interpreting certain words and vocabs accurately. It was definitely difficult at first to adapt to the tense environment.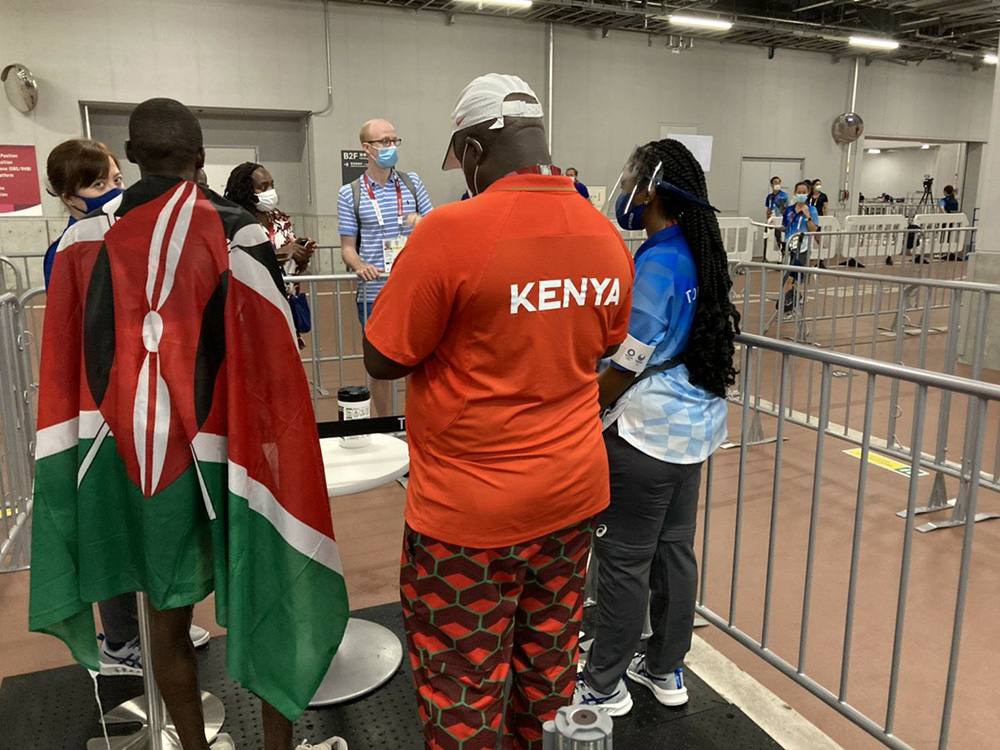 Q: Do you have any favorite/preferred sport that you were able to see live? How was that experience?
Karina: As volunteers, we were not allowed to use our position to watch games, so I only watched the wheelchair rugby live. It was great regardless! Intense, loud, and tactical. I've never seen anything like it before, but I definitely recommend it! I would have liked to watch the handball Olympics, however, as it's my favorite sport, and Denmark went far.
Bumpenwattana: I only worked in the Badminton tournament (Musashino Forest Sport Plaza), so I only got to watch Badminton. Luckily, I wanted to see Badminton live as well, and it was fun. Unfortunately, it would have been more exciting if there was a packed audience.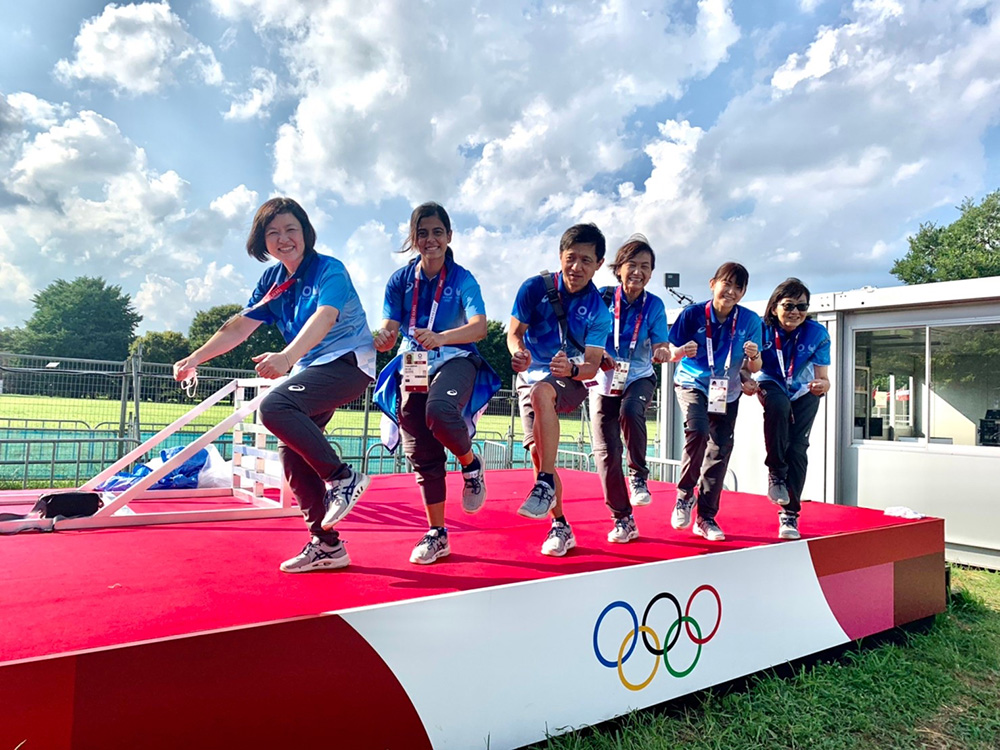 Q: What is something you would say you have taken from this experience that would aid you in your journey at APU and beyond?
Karina: I think that I, in general, learned even more about people and culture. At the Paralympics, we (the language volunteer team) talked a lot about how society treats and accommodates people with disabilities. It definitely gave food for thought. Also helped dispel some stereotypes I might have had (though I try not to stereotype!).
Bumpenwattana: Connection. Since it's only a short period, I could not obtain much language skills. I can confidently say though that I gained connections with wonderful staff and managers. Throughout the experience, I met a lot of amazing people from various countries and gained insights from communicating with them. It also urged me to participate in more sport volunteer activities in the future.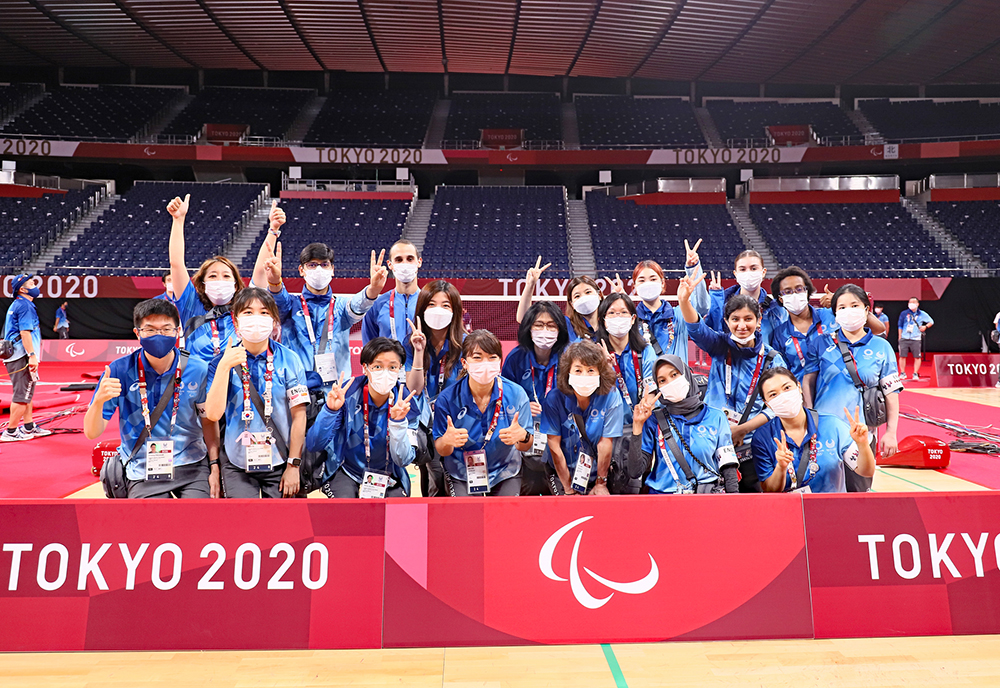 The Olympic Games may have been met with heated clashes on the prospect of it taking place during a global pandemic. Fortunately, with the measures put in place by the IOC and coordination from both athletes and workers, the event turned out to be an overall success, one in which student volunteers made memorable experiences.
And with that, I hope everyone finds more opportunities like this here at APU and in Japan! Good luck with the rest of the semester! :)
---
■ Các mục gần đây của Temi
---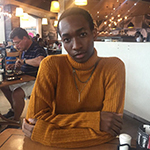 Temi
Temilolu Awofeso là một học sinh APM đến từ Lagos, Nigeria và là thành viên mới của Đơn vị Truyền thông Xã hội APU. Ngoài các khóa học liên quan đến kinh doanh, anh ấy dành thời gian viết trên Medium, chợp mắt và xem phim tài liệu xã hội.