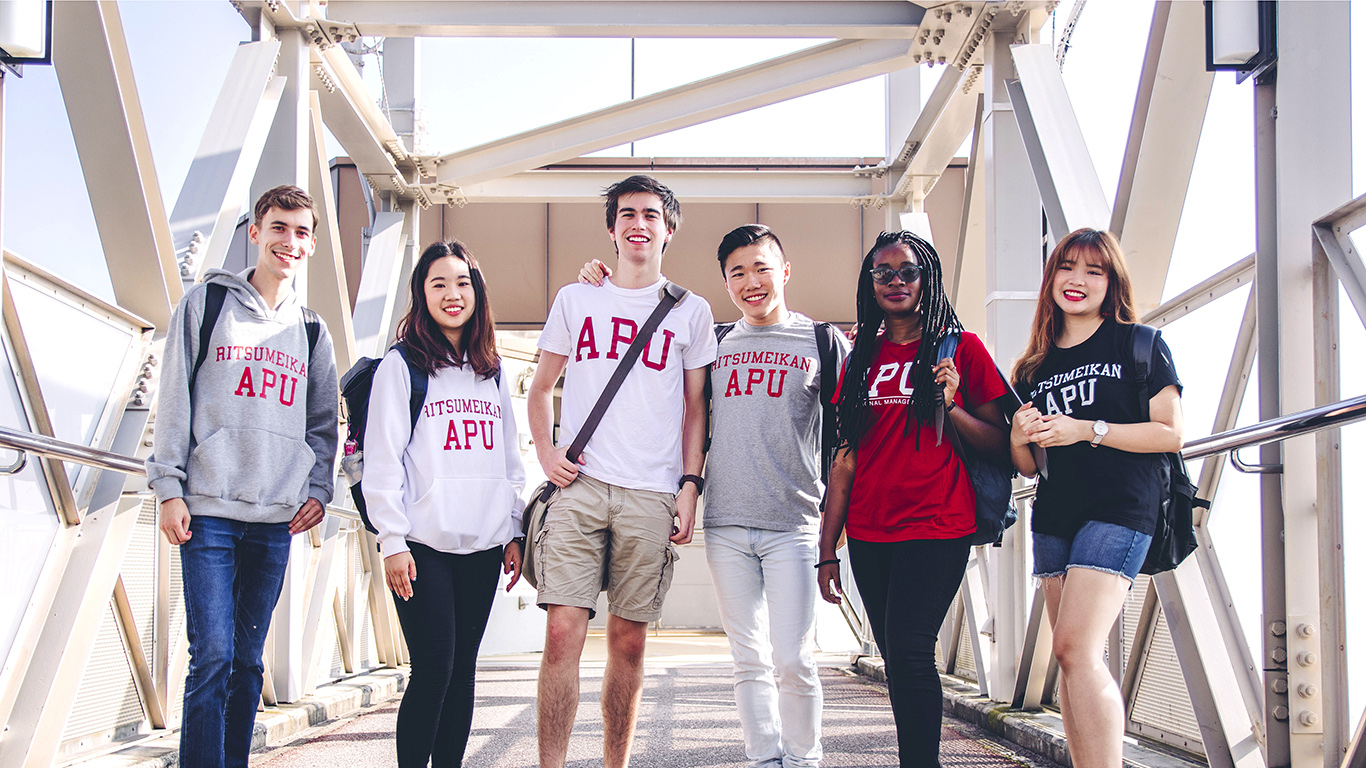 Social Media Unit SMU
Social Media Unit (SMU)
About SMU
The Social Media Unit, also known as SMU, is a group of students that works together with the International Admissions Office to create content for perspective and new students to help them learn about APU. From blogs about travel spots within Oita Prefecture to tips on how to stay organized and survive the semester, SMU brings relevant content created by student for students.
SMU Members
Meet the current SMU members below!
SMU Activities
Have a look at the content our SMU members make!
SMU members take pictures, film and edit Instagram stories, and create captions for our Instagram content. You can see current and previous SMU members in our pinned stories, watch their video projects under IGTV, or check out some short videos and TikToks in IG Reels. We also often feature pictures taken by SMU members of downtown Beppu, on campus building and events, and other activities.

SMU creates a variety of videos for our Youtube channel such as student features, montages of ceremonies and events, insights into campus life, student life, and club activities. Members also work together with professors and other offices to help create informative videos about APU and any ongoing projects. Check out their work if you want to see firsthand more about APU!

SMU members take their knowledge of APU and put them into fun, interesting TikToks to share with future and perspective students as well as with new students on the ins and outs of life as a student at APU. They also create content about studying Japanese, part-time jobs on campus, take part in challenges, show off APU events and campus, and much more. Have a look at their videos on our TikTok account!

SMU takes pictures and creates content for our official Facebook about events both on and off campus, about their life as a students, about other students, alumni, and professors to share with not only other SPU students but with fans of APU to showcase the amazing things that come from APU. Browse through our feed to read about more about APU!
Videos by SMU