ADMISSIONS BLOG
Representing APU to share youth voices on ASEAN-Japan Business Week 2023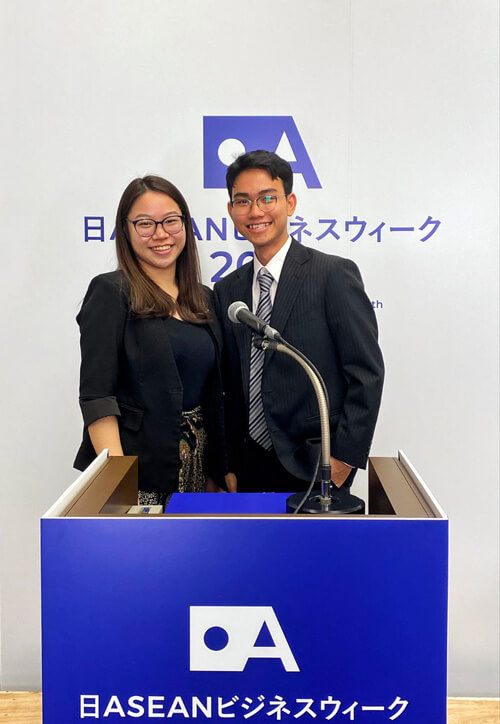 About ASEAN-Japan Business Week
The Association of Southeast Asian Nations (ASEAN) and Japan have a long and close relationship for more than 30 years. Since then, the two sides have worked closely together on a wide range of issues, including trade, investment, security, and culture.
This year marks the 50th anniversary of ASEAN-Japan relations. To mark this occasion, ASEAN and Japan held a number of high-level meetings and events. The two sides also reaffirmed their commitment to work together to promote peace, stability, and prosperity in the Asia-Pacific region.
The ASEAN-Japan Business Week 2023 was a series of events held from June 5 to 9, 2023, to commemorate the 50th anniversary of ASEAN-Japan relations. The event was organized by the Ministry of Economy, Trade and Industry (METI) of Japan and related organizations in ASEAN.
The ASEAN-Japan Business Week 2023 featured a variety of events, such as keynote speeches, business forums, and networking events. The opening ceremony was held on June 5, 2023, in Tokyo, Japan. The ceremony was attended by high-level officials from ASEAN and Japan, as well as representatives from the business community.
Some of the main speakers are Mr Nishimura Yasutoshi (Minister of Economy, Trade and Industry of Japan), Mr Kao Kim Hourn (Secretary-General of ASEAN), Dr. Agus Gumiwang Kartasasmita, M.Si.(Minister of Industry of Indonesia), M. Arsjad Rasjid P.M. (Chair of ASEAN-BAC), along with many others.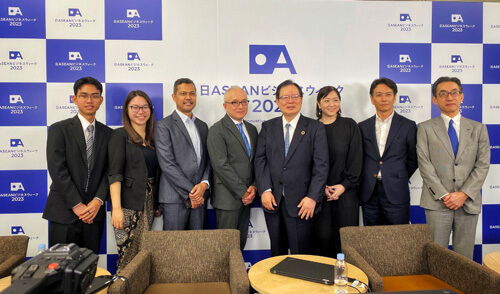 Our Experience as guest speakers for the ASEAN-Japan Business Week
Among many guest speakers invited to the event, one of the sessions was organized by Keizai Doyukai 経済同友会 (Japan Association of Corporate Executives) under the theme of "Towards a community of innovation through co-creation and human resource development."
Two APU students, Sherly Budiman from Indonesia (APM 3rd year, Strategic Management and Organization) and Zin Wai Htun from Myanmar (APS 2nd year, International Relations) were invited to share the perspective of international students from ASEAN countries on this topic. In addition, APU's Vice President, Mr. Yoneyama Hiroshi, was also present in the event to support APU students.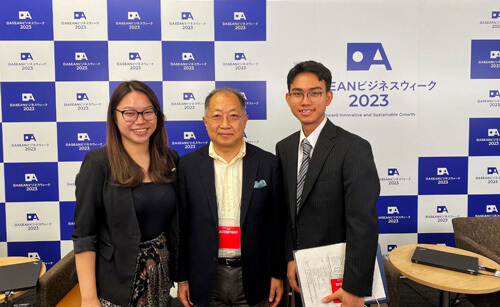 Sherly emphasized the idea of looking at issues various countries face from a micro-level while also avoiding generalizing experiences as different areas in an individual country face different challenges. Coming from the small city of Banda Aceh in Indonesia, her experiences in APU where she has the opportunity to meet other Indonesian students from different regions also serves as a reminder of how unequal the access of educational resources are when it comes to education quality. Two points she emphasized were the importance of representation and affirmative action which can help provide equal access to opportunities, especially for youths from underprivileged backgrounds.
In addition, Htun comments highlighted the unequal balance between the educational systems in urban and rural areas within ASEAN countries. This issue greatly impacts children from rural areas where fewer opportunities for equal education exist. He suggested that more funding should be provided for education in rural areas, as well as improving the transportation systems for students. He believes that by giving more educational opportunities to youth in rural areas, we can help to level the playing field and ensure that everyone has a chance to succeed.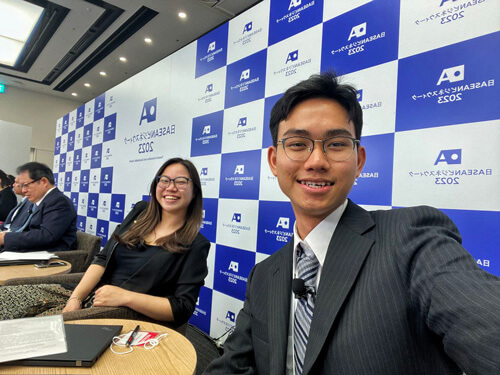 It has been a great honour and privilege for us to attend and share our own perspectives while sitting beside these experienced speakers. The future of ASEAN-Japan is still improving with no easy answer to all the problems we see. We all face many challenges in the world today, including but not limited to climate change, poverty, and inequality. These difficulties are interconnected, and require us to work together in new and innovative ways. When all of the stakeholders work together and share our expertise, we can hopefully 'co-create' a sustainable future that leaves no one behind.
If you're interested in watching the full recorded session, please find it here:
課題解決・人材育成を通じたイノベーションの共同体を目指して
---
■Recent Entries by Sherly Budiman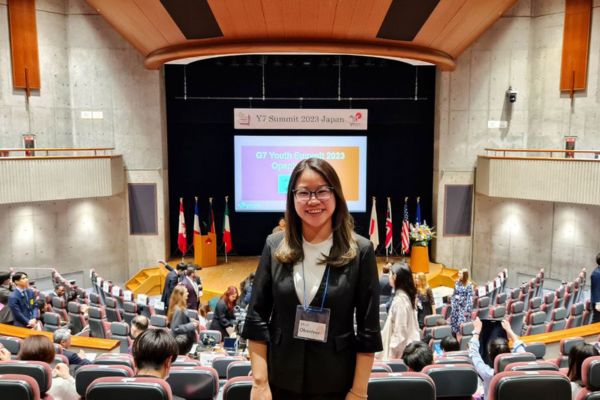 ---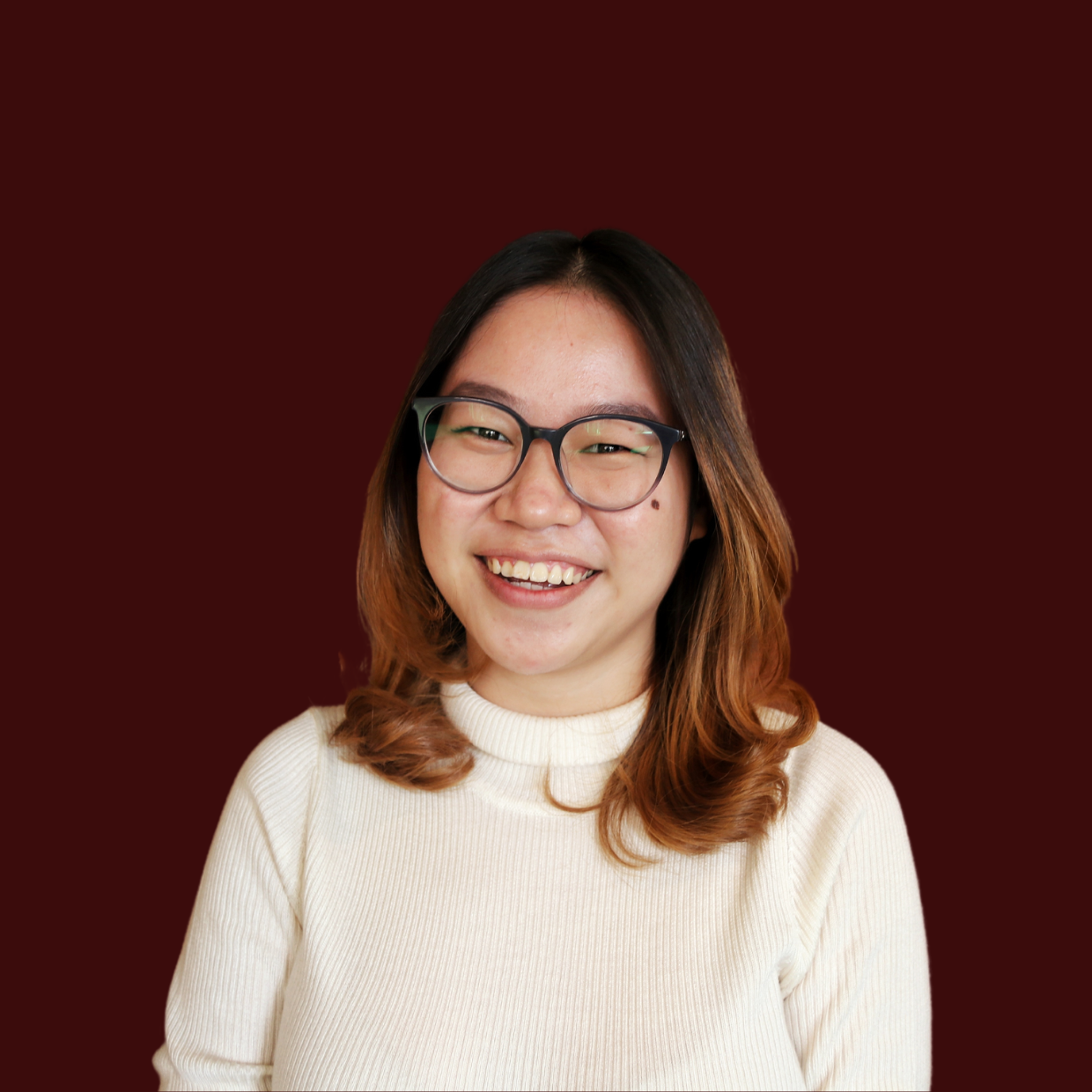 Sherly Budiman
Sherly Budiman is an APM student from Indonesia and an aspiring studentpreneur passionate about experiential learning. She calls Armenia and Japan her second home. Outside of academics, you can find her trying out new restaurants, taking photographs, and wondering about "what makes us human?"