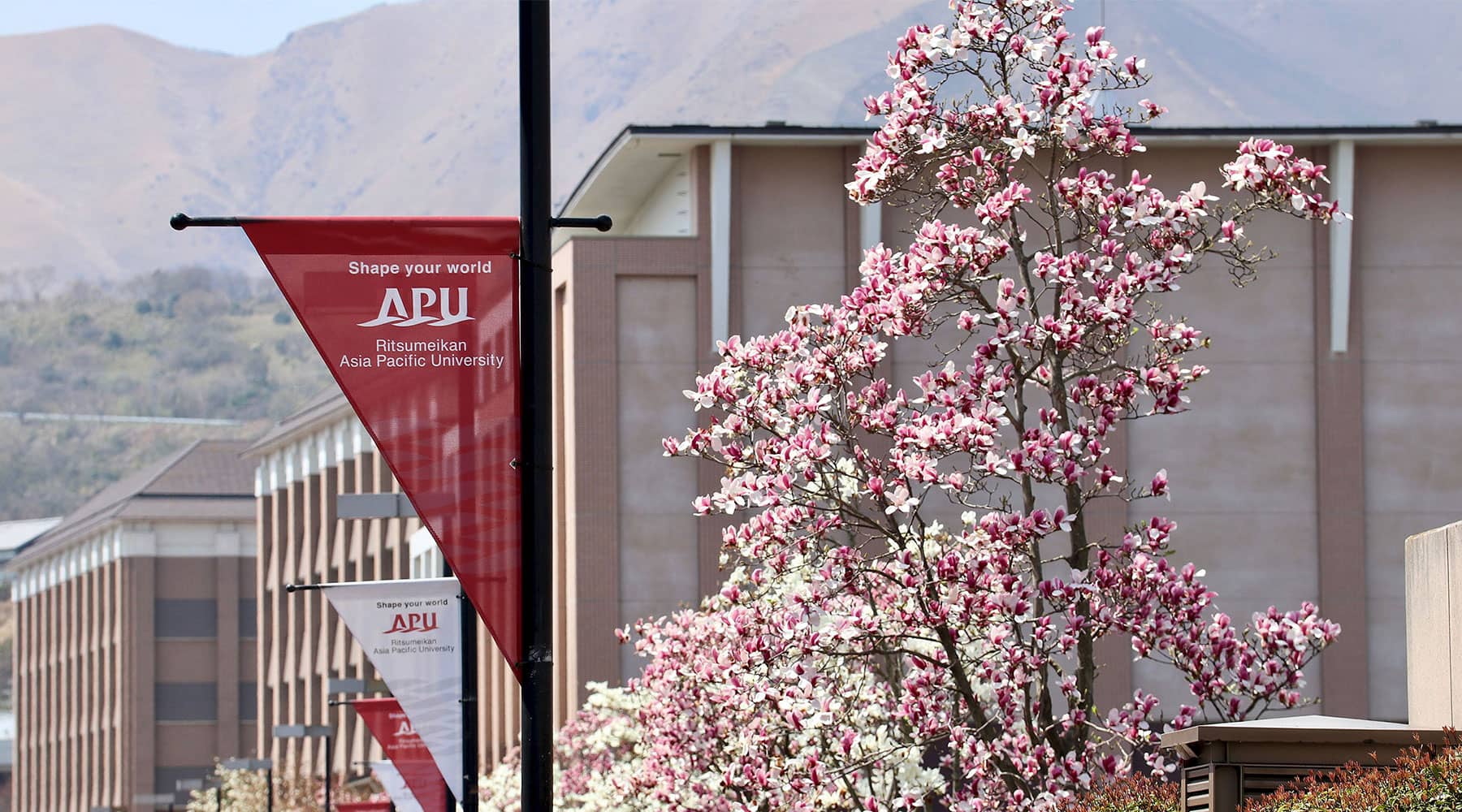 2023 Transfer Admissions
APPLYING AS A TRANSFER STUDENT TO APU
APU accepts applications for second year transfer and third year transfer students for both the College of Asia Pacific Studies and College of International Management.
How to Apply to APU as Transfer Applicant
The admission requirements and application process differs depending on where you reside. Please refer to the following pages for information on how to apply.
Curriculum
Incoming 2023 transfer students (second and third year) will follow the 2017 curriculum for APM and APS. It differs from the curriculum for 2023 first year students. For more information on the curriculum and courses, visit the Academic Office website. If you have any questions, please send us an email to [email protected].
Credit Transfer
If you attend APU as a transfer student, you are awarded with a general credit package based on your year of enrollment. Second year transfer students are awarded up to 30 credits and third year transfer students are awarded up to 62 credits. Receiving a general credit package also means that course names of classes taken before attending APU will not appear on your APU transcript and grades will not be calculated into your GPA. To get detailed information on these topics and other topics such as subject-based credit transfer, make sure to attend the relevant guidance sessions for new students after you arrive at APU.
Language Education for Second Year Transfer Students
Second year transfer students who enroll on an English basis are required to take Japanese language courses to graduate from APU. The Japanese class that you start out in is based on the results of a placement test taken after arriving at APU. Conversely, English language classes are required for second year transfer students who enroll on a Japanese basis.
Language Education for Third Year Transfer Students
Third year transfer students are generally not allowed to take language subjects (Japanese language classes for English based students and English language classes for Japanese basis students). However, if certain requirements are met, registration of these subjects may be permitted in some cases. If you are considering transferring to APU and taking language classes is a priority for you, it is highly recommended that you apply as a second year transfer student, even if you have already completed your Associate's degree or two years of undergraduate study.