ADMISSIONS BLOG
Oita Day Trips: Oita City
It's weekend time, and you wanna get out of Beppu but don't wanna go too far. Yet far enough that you can have fun, somewhere that feels like a big city. It's got the closest boba tea spot, large malls, and a number of fun things to do. One train from Beppu and three stops later, you're surrounded by endless options of restaurants, cafes, and shops with well-known brands in the popular AMU Plaza. But what more is there to do beyond the first three floors of this shopping center? That's what I'm here to share with you. Let's dive in!
Oita Prefectural Art Museum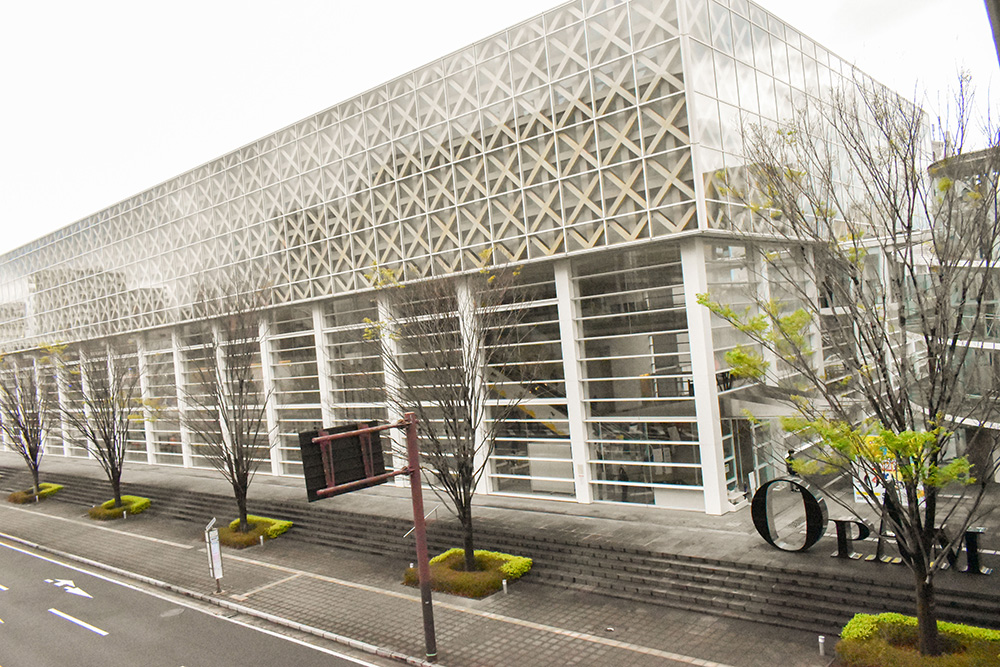 Oita is famously known for an abundance of things other than its supermall and cinema all in the train station, such as the Oita Prefectural Art Museum. This home of art holds the oldest, intricate forms of modern landscape paintings and abstract works from renowned Japanese artists, such as Tatsuo Takayama and Heihachiro Fukuda. Paintings inspired by the Edo period by Tanomura Chikuden can also be found here, as well. It also has one of the most accessible and aesthetically pleasing architectural designs of any museum in Oita. In other words,the building is an art piece on its own. A unique aspect of the museum's architecture is that it is not shut off but open to the public with the use of large glass windows and folding doors. These give a welcoming vibe that instantly pulls you in!
The museum, commonly referred to as OPAM, is roughly a 15-minute walk from Oita Station or a 9-min bus ride. Sometimes during the year, there are a number of exhibitions that happen where you can see limited, beautiful artwork, meet other people within the community, and widen your network.
During my previous visit to the museum, I attended the Conan exhibition where we went into a separate section of the museum and played detective. We were given a clue book of the artworks in the museum and had to search around for them and other clues within. This was a real Sherlock Holmes experience for me, despite not having my magnifying glass.
Oita Marine Palace Aquarium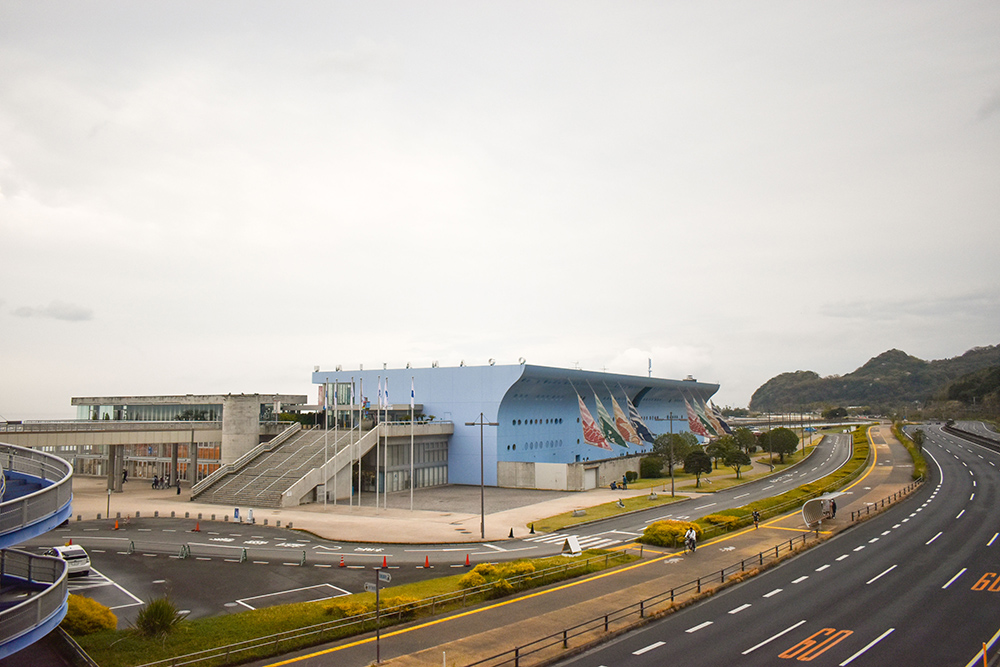 If you're a fan of sea life, this place is one of the coolest and friendliest places to meet beautiful sea creatures swimming around. Umitamago, another reference name for the aquarium, has a number of performances where you can see the dolphins, walruses, and fish up-close! This is a truly immersive underwater experience that you simply can't find anywhere else around Oita. The most popular show I have been to would be the dolphin show, where I had the pleasure of marvelling at the heroic jumps, splashes, and hula-hoop twirls. Fish also perform, ranging from acrobatics done by parrotfish or archer-fish shooting water at targets. These events are usually enjoyed best in summer as larger crowds come and add to the vibe. Due to COVID-19 preventative measures, however, there are limited crowds and social distancing measures in place to ensure your safety while giving you a worthwhile experience!
Tanoura Beach Oita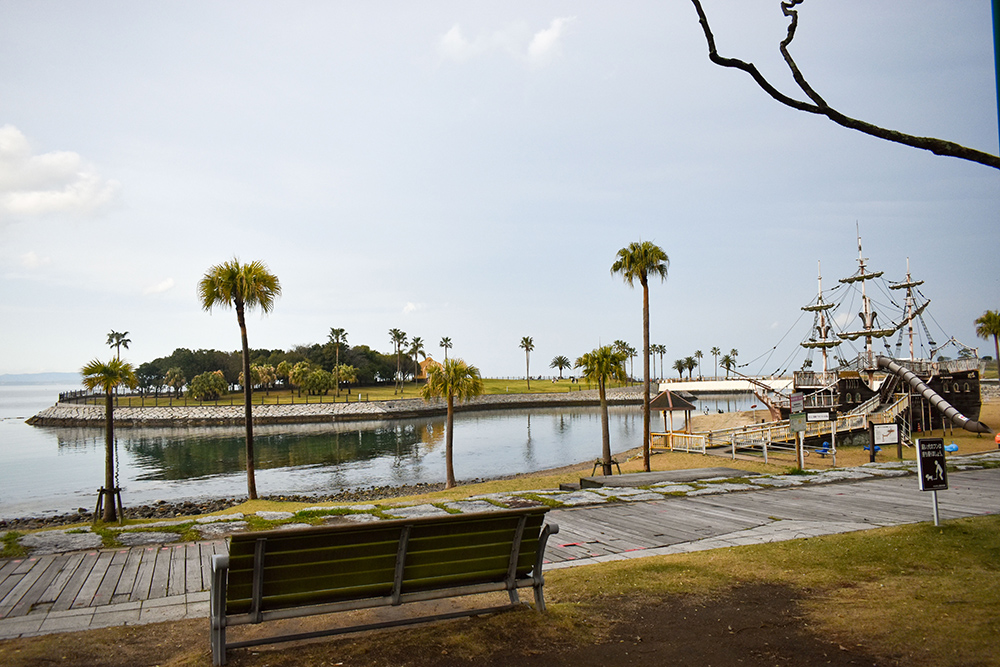 The Kyushu area is well-known for its serene countryside. Amidst an endless supply of beautiful, sparkling beaches and steaming onsen around the region, Tanoura Beach takes the cake.. This picture-perfect beach and island in one has something for everyone, with large playgrounds with a Pirates Of The Caribbean-like ship, and an artificial island containing a luscious park where you can take a stroll, soaking in the beauty of the beach. This is a really good place for picnics with friends, as well as dates if you're thinking of that too. You can get here easily by bus using the AS60 Oita Kotsu, just get off at Tanoura and walk about 13 minutes to reach the beach. The dazzling sunlight reflected on the beach's waters with the gentle waves and humid sea air will make you feel relaxed before you even lay your beach towel down!
Taiwan Tea Cafe, Oita OPA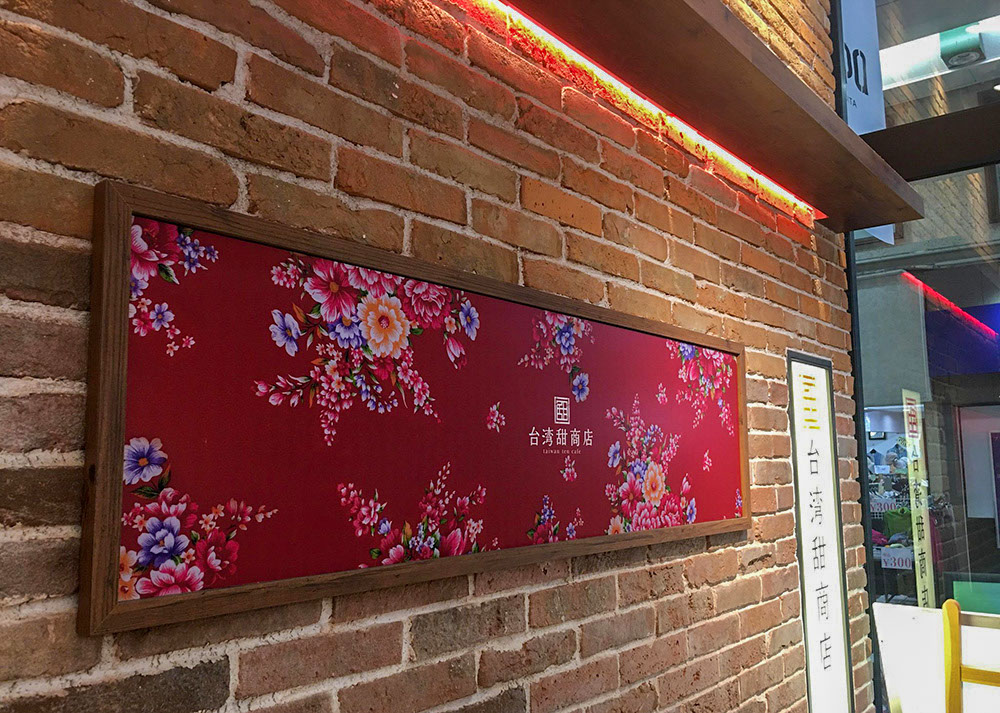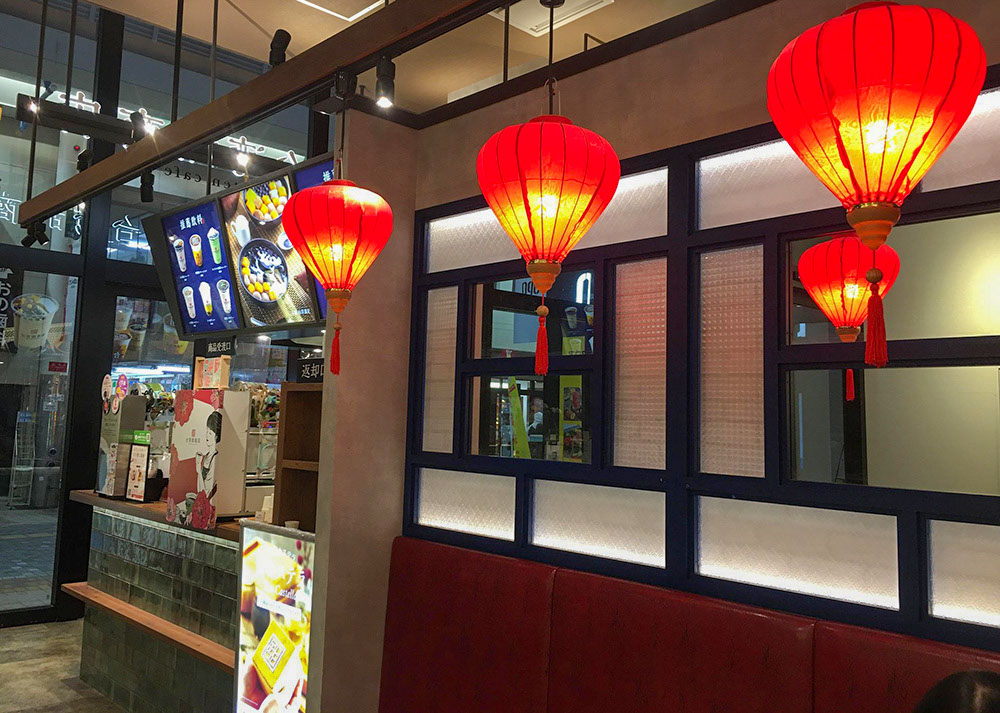 Calling all the boba fans in the house! Granted, there are a plethora of bubble tea shops in Oita with an array of flavors, but the difference ranges in price and taste. If you're looking for somewhere that gives you a clear balance between the two, Taiwan Tea Cafe is for you. Situated right inside Centaporta Chuomachi, a 2-minute walk from the gates of Oita Station, this cafe has a range of hot and cold bubble tea options from caramel matcha to bonsai cheese to mango lassi. Totally perfect for your Instagram feed! After a long day of shopping or touring around, you can regroup here with friends or alone at this spot and unwind with some sweet, milky tea goodness and super-soft, chewy tapioca at the bottom! For me, I usually go for the sweet cream milk with extra boba and glass jelly at 50% sweetness with no ice!
Funai Castle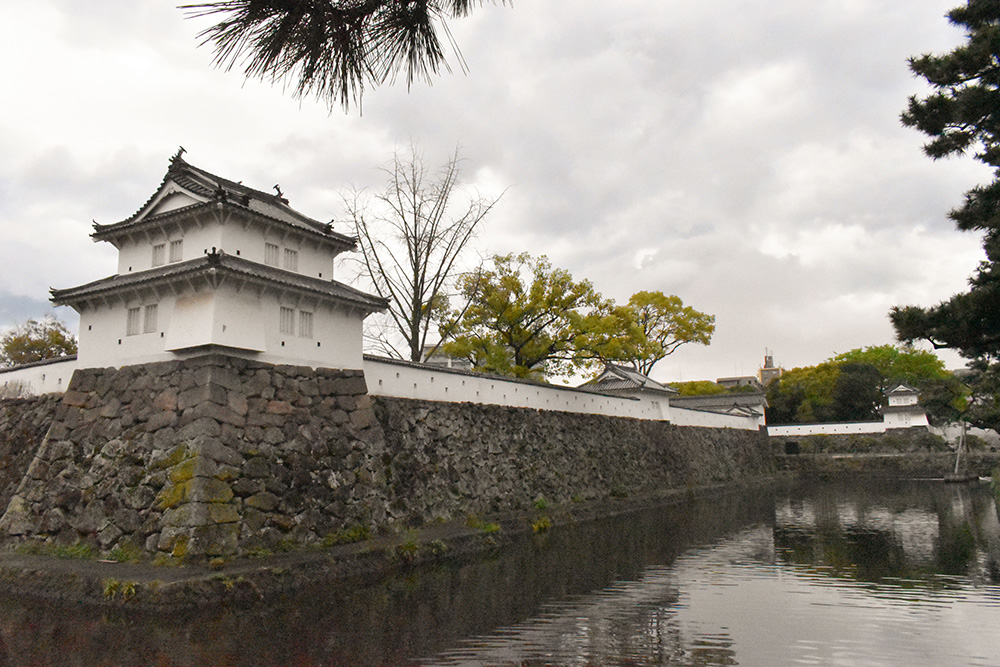 Upon attending a TA event, I passed by one of the most beautiful castles I have seen so far in Oita and decided to take a impromptu visit on the way back. This was one of the random on-the-whim decisions I took that introduced me to one of the most beautiful, historic sites I have been to so far. Japan has a truly rich and cultural history spanning different eras and one thing that can be observed is the country's seamless balance of old and new architecture existing in harmony together.
About twelve minutes from the station on foot, or seven by bus, the Funai Castle ruins is home to one of the few shrines that holds traces of the Meiji Period within its walls. Despite being burnt previously after constant takeovers, the castle holds a stunning sight for visitors alongside its park, which is famous for its cherry blossoms (or 桜, さくら, sakura) during March and April. Entrance to the castle is luckily free, which gives a greater incentive to get lost in the rich, ancestral beauty of Japanese shrines!
These are just a few of many places Oita has to offer aside from the JR station. I hope you have an amazing time exploring and you are able to add more to your list soon! My personal recommendation would be for you to walk around and get lost in the city! With the help of google maps, you'll be able to figure out where you are and how to get back home.
---
■Recent Entries by Temi
---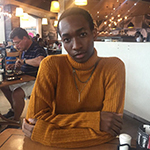 Temi
Temilolu Awofeso is an APM student from Lagos, Nigeria and a new member of the APU Social Media Unit. Outside business-related courses, he spends his time writing on Medium, taking short naps, and watching social documentaries.