ADMISSIONS BLOG
Getting Started in the Land of the Rising Sun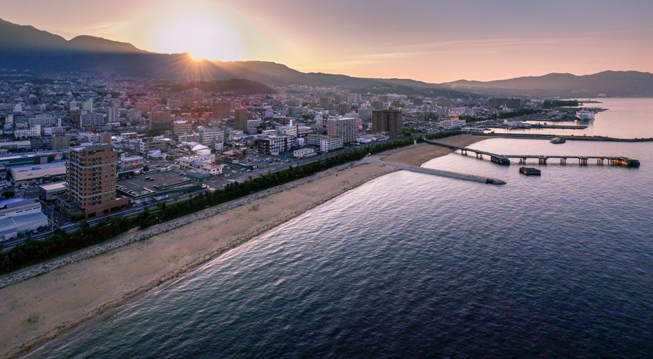 Imagine yourself 10,000 kilometers (6213 miles) away from home, setting foot in a country you have never been to before. Everything is strange. The signs you see are strange. Even the air feels strange. And you think, what now? Where do I go? How can I exchange my money to the local currency? How do I get to my school? Where are the bus tickets? What should I do when I arrive at the dormitory? How am I going to survive here??

Hold up! Let's take a deep breath and calm down. There is absolutely nothing to worry about. This was the exact situation I was in one year ago, and Ritsumeikan APU had everything covered. If you come to APU, you will be in good hands.
Arriving at the Airport
Prior to your arrival, APU will ask whether you will arrive at Fukuoka International Airport or Oita Airport. These two airports have easy access to Beppu, the city where APU is located. APU will then let you know when there will be people who can support you at these airports. I highly recommend making good use of this support. In other words, try to plan your plane tickets so you can come when this arrival assistance is available.

Now picture yourself again. You have applied for arrival assistance, and there are a few people at the airport with a clear APU sign to pick you up and lead you to the bus. The assistants are kind people who definitely speak English, and they will help you buy a bus ticket that will take you to Beppu. If you need to exchange your home country's currency to Japanese Yen, this is also the right time to do so. If you do not make use of the arrival assistance and you are not able to speak or read Japanese, it may be slightly difficult for you to find your way through the airport to the right bus, so please make use of this free arrival support if possible.
Finding AP House 4 and Settling In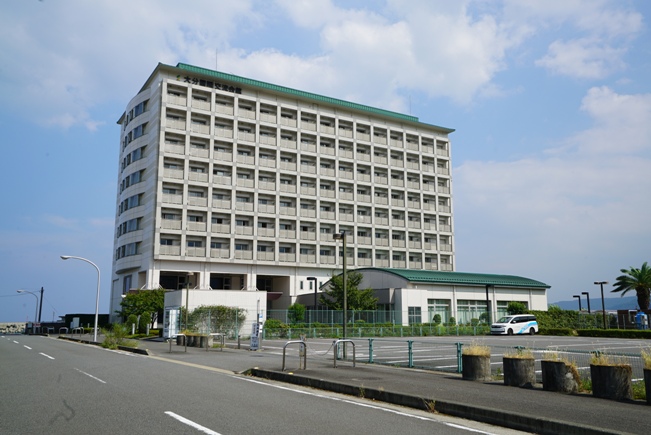 After you get a bus ticket, the airport arrival assistants will tell you to take the bus to the Kitahama bus stop. You cannot miss this bus stop as it is right next to the iconic Beppu tower. If you do not know what the tower looks like, please Google it. There is only one tower like it in Beppu. From the Kitahama bus stop, it will be a mere 5 minute walk to AP House 4. The assistants will explain to you how to find it. And don't worry, it is very easy to get there.

When you finally arrive at AP House 4 there will be people waiting to assist you to your room. They have the keys and will explain every detail about the dormitory to you. In your room, there will be some documents for you to read regarding your stay at AP House 4. Please make sure to read all the materials. Your room will have all the important necessities, such as a heater/air-conditioner, a refrigerator, a shower, a toilet, a bed with 1 sheet and a pillow, and a desk with a chair. There will also be a balcony with a nice view of either the sea or the city. If you are curious about what the rooms actually look like, look up "AP House 4" on Youtube and you can find a detailed video on the room (I wonder who made that video? ;) ).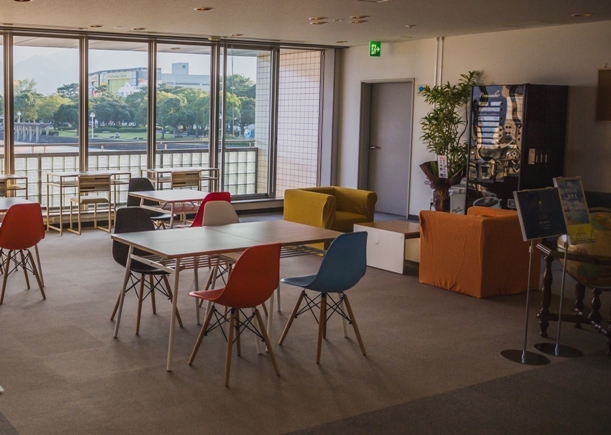 Going Shopping
At AP House 4, you are covered when it comes to having the basics, but unfortunately cooking utensils are not provided. In order to solve this issue quickly you can first ask one of your new friends or your Resident Assistant (RA) for cooking utensils. Sometimes students that lived in AP House 4 before you leave behind some pans and pots that you can use. If not, you will need to buy them at Hirose Home Center and/or Daiso. Hirose Home Center is merely a 6 min walk from AP House 4, but you should start with Daiso first. Daiso is a little bit further down the street, approximately a 10 minute walk, but at Daiso you can buy (almost) anything for 100 JPY. This is a good place to buy forks, knives, spoons, cups, or anything else for a low price. For pans, pots, rice cookers, and the like, I recommend Hirose Home Center. NOTE: Be sure to buy the pans and pots that say IH or Induction Heater. Do not buy the gas version, because the stoves at AP House 4 are all induction stoves.

Next, if you have found Hirose Home Center this also means that you have found the Hirose supermarket. In my opinion, this is quite a cheap supermarket where you can do a lot of your grocery shopping. Across the street, there is also a supermarket called Marushoku. In addition to these options another inexpensive supermarket in the area is Direx. It takes quite a while to get there, and it is a bit up-hill. Still, I think it is worth the effort as the store is stacked with reasonably priced food. If you manage to figure out where it is, maybe Direx will become one of your favorite places to shop for your groceries.

As I introduced to you at the beginning of the blog, to the left of the AP House 4 building you will see the iconic Beppu tower. If you keep going in that direction, you can go to Youme town. Youme town is a shopping mall where you can buy clothes or just have dinner. The food in Japan is great, so I'm sure you will not be disappointed.
Getting to APU
Now you may be thinking, how can I get to APU from AP House 4? First, you need to cross the street in front of AP House 4 and walk towards the nearby AU (mobile phone) shop. Right in front of the AU shop, there is a bus stop. From there you take the red bus, also known as Oita Kotsu. The bus numbers that go to APU are 50, 51, and 55. Memorize them and you will be fine. These buses headed for APU come quite often. The bus tickets, however, can be bought in 3 places: at the on-campus store called Co-Op, at the Kitahama bus station, or on the first floor of a shopping center called Tokiwa. You can also pay the fare with cash on the bus, but this is a bit expensive. It will cost about 500 JPY one-way. On the other hand, if you purchase the tickets at one of the aforementioned places, you can buy 3 one-way tickets for 1000 JPY.

In the end, if you have any questions don't ever hesitate to ask your RA. They can answer questions like "Where can I go for X?" or "Where can I buy X?" So don't be afraid to ask them!


Hopefully, this guide will help you to survive your first days in Beppu. But most importantly, do not worry too much and enjoy your time in Japan!
---
■Recent Entries by Zack
---

Zack
Zakaria Ennahachi (Zack) is a graduated Master's student from the Netherlands who studied Sociology within the Society & Culture division. Zack, our flying Dutchman, has always dreamed of studying in Japan and was able to fulfill his dream at APU. In his free time you will find him reading about all the developments in cryptocurrency and writing about student life in Japan on his personal blog. When he does this, his mouth is usually stuffed with sushi, takoyaki, okonomiyaki, ramen, chicken curry, and did we mention sushi?