Why Japan?
The Japan Experience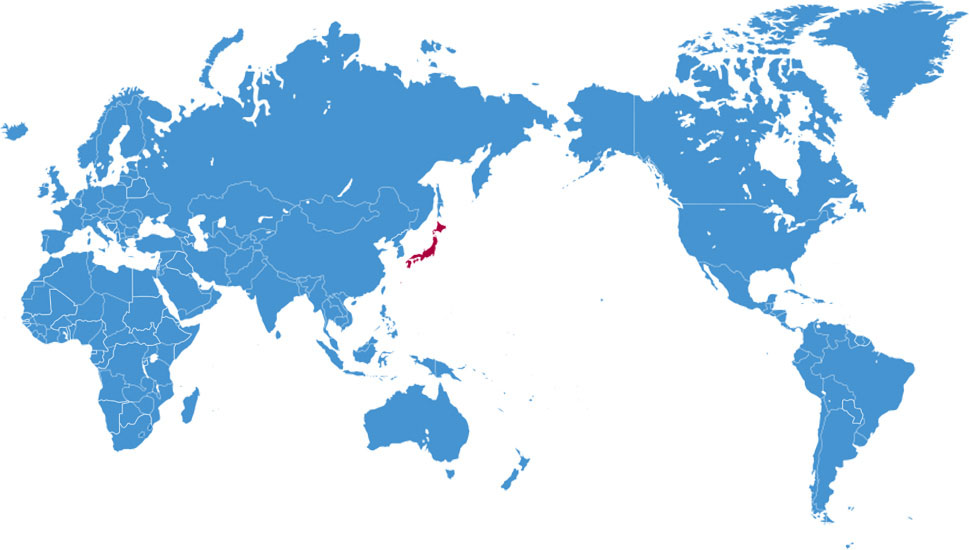 Japan is not only the world's third largest economic center but it is one of the most popular travel destinations thanks to its rich, tradition-infused yet ultra-modern culture combined with its beautiful landscapes. The country also prides itself on its cutting-edge technology and maintaining one of the highest safety records found anywhere in the world. For the ideal location to earn your university degree, look no further.
Tradition and Culture
Although you won't find samurai and ninja around today, many aspects of traditional Japanese culture are still relevant in modern society. During your time here, you will be able to visit famous temples and shrines of cities within the popular tourist destinations Kyoto and Nara. Seeing people dressed in kimono is common as these traditional clothes are still worn for formal occasions such as weddings. Participating in Japanese tea ceremony where you are served matcha green tea in a tatami room is another experience not to be missed. Spring and summer are the prime seasons to see local Japanese festivals, which often date back hundreds of years and are still held to pass down old traditions to younger generations. Other events, such as the cherry blossom viewing parties known as hanami or watching sumo wrestling matches, remain widely popular even today.
World-Class Cuisine
Sushi and tempura may be some of the most well-known Japanese foods but others such as tofu, ramen, soba and udon, are quickly gaining popularity internationally. Here, you will find some of the freshest and most delicious food anywhere in the world. This unbeatable quality is apparent by the popularity of the Tsukiji Fish Market in Tokyo, which draws visitors from all over the world every day. Tokyo also boasts the most Michelin starred restaurants of anywhere in the world for the eight year in a row. Japan's healthy cuisine may be one of the secrets to why it has one of the longest average life expectancies in the world.
Technology
Japan has been a world leader in the latest technology for decades with innovations from shinkansen (bullet trains), which carry thousands of travelers quickly and quietly across Japan every day, to electric rice cookers and LED lights used in homes across the world. Major automobile manufacturers like Toyota and Honda were born in Japan and are now global household names. This is also true for Sony and Panasonic, multinational corporations making high quality audio devices and other electronics.
Pop Culture
One of Japan's most famous exports is its pop culture, from anime and manga to video games, music and movies. Japanese pop stars such as Arashi, Ayumi Hamasaki and Kyary Pamyu Pamyu are famous not only in Japan but have a broad international fan base as well. Under the vision of Hayao Miyazaki, Studio Ghibli has created wildly popular and internationally-acclaimed animated movies such as My Neighbor Totoro, Princess Mononoke and Spirited Away. Anime television series such as One Piece and Naruto remain popular abroad as they have been translated and broadcast across the world in many different languages while Japanese video game companies such as Nintendo have been providing countless hours of entertainment for decades.
Nature
Though majestic Mt. Fuji is one of the quintessential symbols of Japan, you can find many other types of landscapes here-such as the beautiful white sand beaches of Okinawa and the snowy mountains of Hokkaido. Japan also has four distinct seasons, meaning that you can enjoy the continuously changing landscapes throughout the year, from the spring cherry blossoms to the beautiful red foliage during autumn.
Health and Safety
Living in Japan means you are residing in one of the safest countries in the world. Highly advanced yet affordable healthcare is available to all residents through the national health insurance plan. Even in major cities, most streets are quite clean, thanks to strict trash sorting and recycling rules, and tap water is safe to drink. The crime rate is extremely low, even in the large metropolis of Tokyo, which was recently ranked first in The Economist's 2015 Safe Cities Index.
Beppu, Japan
Studying at APU means you will be residing in Beppu, a mid-sized city in southwest Japan and one of the country's most visited locations. Your life here will have both excitement, living in a major tourist destination, and tranquility, with beautiful natural surroundings and relaxing hot springs. This area is also very affordable, with lower living costs compared to larger cities such as Tokyo or Osaka. The campus of APU itself will add another unique dimension to your life here thanks to the vibrant global community, convenient on-campus facilities and popular student-led events.
Beppu at a Glance
121,100

4,038

2,217

No. 1 in Japan and No. 2 in the world

for amount of hot spring water

April 14℃ / 57°
July 28℃ / 82°F
October 20℃ / 68°F
January 5℃ / 41°F

Average temperature in Beppu

Toriten (Beppu-style fried chicken), Jigoku mushi ryori (hot spring steamed cuisine), Shiitake mushrooms