ADMISSIONS BLOG
Making the Most of Life in Beppu
Before moving to "rural" Beppu, I had been living in Osaka for three years. Smack in the middle of Namba too, to be exact. For those of you who are familiar with Japan, you would know that Namba is known as the hip and happening spot for "youngins" from Japan and abroad. It's always buzzing with activity, with buskers at every corner, high school kids on their way to get a snack after club practice, international students stumbling around with arms full of shopping bags.
There was always something to do, there was always an event to go to, or a new cafe/mall to explore. Most of my days were spent finding quirky cafes and restaurants and just walking the streets of Osaka with my friends exploring to see what we could find off the beaten path.
Moving from that life to Beppu was quite the change, so to speak. I had travelled to Beppu on the Sunflower cruise overnight, and that was a surreal experience in itself; I had gotten a bunk bed in the all-female dormitory, and honestly just felt like I was spending the night at a regular hotel, rather than on a ship. One sleep and one boat ride across seto naikai, and I found myself waking up to the sea spread out in front of me, with the rising sun highlighting Beppu's smoking mountains.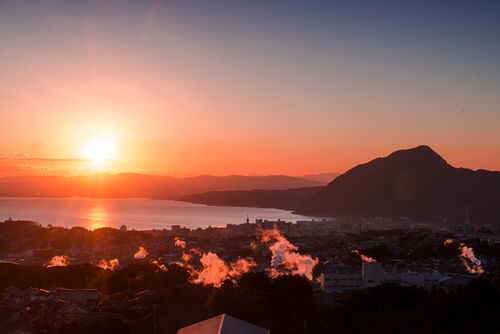 Adjusting to life in Beppu took quite a while, especially considering that I was a third year transfer student, and APU is such a close-knit and compact community, that most friendships and cliques are formed within the first year and the opportunity for "latecomers" to assimilate with peers from their own year can be a bit of a challenge at first. However, I did end up falling in love with the relatively "quiet" and "slow" lifestyle in Beppu, and came to consider my time at APU as my best years in Japan.
Clubs and "Circles"
One of the best parts about APU for me was the various student-led clubs, called "circles" in Japan. There's a club for pretty much everyone, from those interested in learning traditional Japanese card games (Karuta), to various forms of dance, sports, arts and more. Joining one (or a few) of these circles, isn't only a great way to pick up a new hobby or learn something you've always been interested in, it's also a great way to meet people outside of your seminar classes and get to know students all the way through undergraduate level.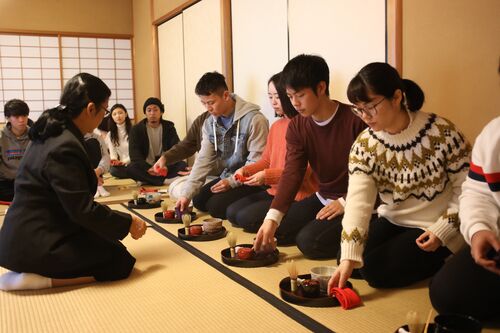 APU Events
APU hosts a number of events throughout the year, the highlight of which are the cultural "weeks", whereby students organize markets, traditional cuisine experiences, shows and educational events, ending the week with a "Grand Show" production. Pretty much everyone, including staff, attend these events and especially the "Grand Show", which is always something to look forward to. Each "week" is dedicated to a country/region, and while students representing those regions usually lead preparations, pretty much everyone participates in a "week" at least once throughout their APU journey.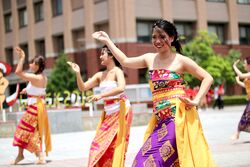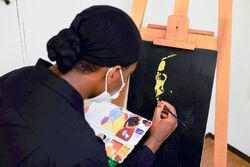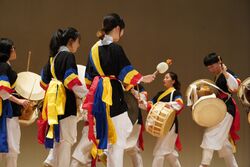 Facebook Groups
In this day and age, of course social media is the best way to get information about anything and everything. There's quite a few private groups and pages run by the APU community that you definitely need to be a part of. For tips on the best eats in town, or the cheapest place to do your grocery shopping, or even buying second furniture/household items...you'll probably save time and energy (and definitely save a lot of money) if you check within the APU community groups first.
Part-time Jobs
Pretty much everyone at APU is working at least one part-time job within their first year of arriving in Japan. Not only does this really help ease financial burdens, but any kind of part-time work is a guaranteed way to pick up Japanese quickly and make friends outside of APU. While many students start off with jobs in teaching English, translation/interpretation etc., there's multitudes of options to choose from, and could be a fun experience to try out a job you would have never done in your own home country.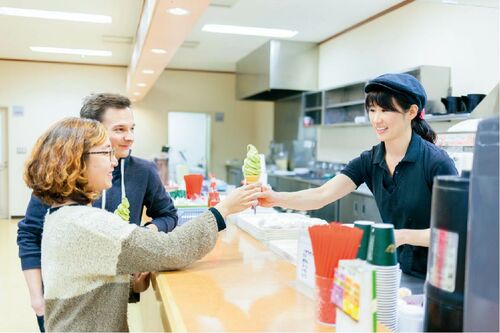 So, while Beppu isn't exactly Osaka in terms of entertainment and outing options, there are a lot of activities and events right at APU that you could get involved in and meet life-long friends at. All I would say is, make sure you step out and take part in everything you can, in order to make the most out of your life in Beppu!
---