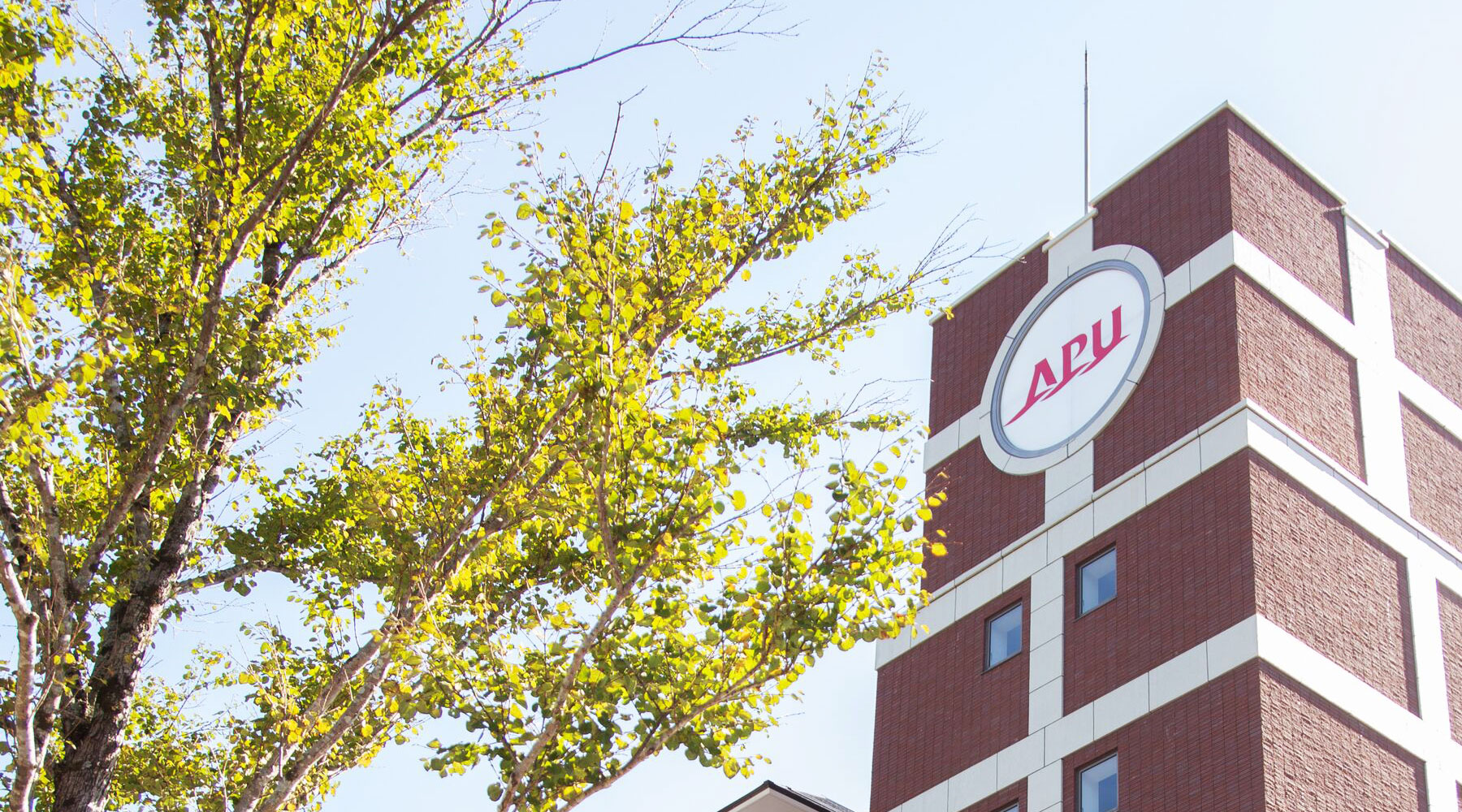 APU's History and Alumni
APU'S HISTORY
Ritsumeikan Asia Pacific University (APU) first opened its doors in 2000 thanks to a collaboration between the Ritsumeikan Trust, Oita Prefecture, and Beppu City. With an entirely new multicultural learning environment consisting of half international students and half Japanese/domestic students, APU's aim was to provide an international education that lead to the development of global leaders, working in a diverse range of fields and industries. In these past eighteen years, this goal has not only been reached but exceeded as APU now has over 10,000 alumni from over one hundred thirty countries and regions. Keep reading to learn more about the stories of APU alumni.
Countries/Regions
Represented by APU Alumni
Countries and regions represented by students Countries and regions represented by alumni
EUROPE
Armenia
Austria
Belgium
Bulgaria
Croatia
Czech Republic
Denmark
Estonia
Finland
Former Yugoslav Republic of Macedonia
France
Georgia
Germany
Greece
Hungary
Iceland
Italy
Kazakhstan
Kyrgyz Republic
Latvia
Lithuania
Moldova
Montenegro
Netherlands
Norway
Poland
Romania
Russia
Serbia
Slovak Republic
Spain
Sweden
Switzerland
Tajikistan
Turkmenistan
UK
Ukraine
Uzbekistan
Portugal
Slovenia
MIDDLE EAST
Afghanistan
Bahrain
Iran
Israel
Jordan
Kuwait
Oman
Saudi Arabia
Syria
Turkey
United Arab Emirates
Yemen
OCEANIA
Australia
Fiji
New Zealand
Palau
Papua New Guinea
Samoa
Solomon Islands
Tonga
Tuvalu
AMERICAS
Antigua and Barbuda
Argentina
Belize
Bolivia
Brazil
Canada
Chile
Colombia
Costa Rica
Cuba
Ecuador
Guatemala
Guyana
Honduras
Jamaica
Mexico
Nicaragua
Peru
Trinidad and Tobago
United States
Uruguay
Venezuela
AFRICA
Angola
Benin
Botswana
Cameroon
Comoros
Cote d'Ivoire
Democratic Republic of the Congo
Djibouti
Egypt
Ethiopia
Gabonese Republic
Ghana
Guinea
Kenya
Liberia
Madagascar
Malawi
Mali
Morocco
Mozambique
Nigeria
Rwanda
Senegal
Sierra Leone
South Africa
Sudan
Tanzania
Uganda
Zambia
Zimbabwe
ASIA
Bangladesh
Bhutan
Brunei
Cambodia
China
India
Indonesia
Japan
Laos
Malaysia
Maldives
Mongolia
Myanmar
Nepal
Pakistan
Philippines
Republic of Korea
Singapore
Sri Lanka
Taiwan
Thailand
Viet Nam
APU ALUMNI STORIES

Morse Caoagas Flores APS, graduated in 2006
Nationality: Filipino, Lives in: Geneva, Switzerland
Technical Secretariat, United Nations Indigenous Peoples Partnership (UNIPP), International Labor Office (ILO)
The biggest adventure you can take is to live the life of your dreams. I come from a small community where going to university is more of a luxury than a right. However, thanks to generous scholarships and the goodness of others, I was able to attend APU. I can say with absolute certainty that it was my four years of studies there that best prepared me for my career with the UN, a dream I held since high school. Taking courses on current and emerging global issues taught by reputable professors as well as living with students from all over the world profoundly influenced my career and perspective. I now coordinate the overall implementation and monitoring of UNIPP projects and represent UNIPP in coordination, donor relations and cluster meetings in the UN system. APU is a community that encourages you to dream big and reminds you that it is within your reach.

Mirei Sakamoto APS, graduated in 2010
Nationality: Japanese, Lives in: Tokyo, Japan
Working in the Overseas Consultant Department of O.P.C. Corporation
My interest in social development in developing countries started when I was a student at APU. The courses challenged and inspired me to employ critical thinking in solving problems, and I was surrounded by highly motivated individuals. Additionally, I took part in volunteer activities in Thailand organized by 'PRENGO', APU's largest student volunteer organization, which applies good practices from Oita Prefecture's development program 'One Village One Product Movement' among others. Upon graduation, I spent two years in the Leyte province of the Philippines to implement a livelihood improvement project for farmers. Upon my return to Japan, I joined O.P.C. Corporation in order to gain more specialized knowledge in the field. This company provides consulting services for Japanese government institutions in Overseas Development Assistance (ODA) implementation projects. I am currently a Project Administrating Coordinator for a technical cooperation project in Nigeria. The job comes with many challenges, but I feel extremely fulfilled when the final results bring about positive changes for others.

Jun Hu (David) APS, graduated in 2005
Nationality: Chinese, Lives in: Chicago, USA
Assistant Professor, Northwestern University
After APU, I continued my studies, ultimately completing my Ph.D. in art history from Princeton University. I currently teach and research the history of visual arts in East Asia at Northwestern University and am finalizing a book manuscript on the religious architecture in this region predating the 9th century. I learned Japanese and Korean languages at APU, which have been a great asset as I often use them when conducting research. However, the ability to delve into and identify with different cultures is the most valuable skill I acquired at APU and has helped me to adapt to many situations. Whenever I think back on those years, I feel gratification and gratitude in equal measure. My encounters and experiences at APU led me to a number of important life decisions. I am thankful that I got to share that path with some of the most inspiring people I have ever met in my life.

Kylie Pearce APS, graduated in 2007
Nationality: Australian, Lives in: Juba, South Sudan
Human Rights Officer, United Nations Volunteers Program, United Nations Mission in South Sudan (UNMISS)
APU helped me to understand what it truly means to be a global citizen. Daily interactions with students and instructors from all over the globe made me connect with the issues affecting our world on a personal level. Even after graduation, this network of friends has been a continual and invaluable source of support and encouragement. After APU, I pursued a Master of Law (Juris Doctor) degree at Monash University in Australia and a Master of Law in International Humanitarian Law and International Human Rights Law at the Geneva Academy in Switzerland. I am currently employed under the United Nations Volunteers program as a Human Rights Officer deployed in South Sudan to serve under the United Nations Mission in South Sudan (UNMISS). My role is to monitor, investigate and report on violations of human rights and humanitarian law in the country. My message to you is to engage in your experience at APU with an open heart and an open mind as it can create infinite opportunities for your future.
APU Admissions Alumni Ambassador Program
The APU Admissions Alumni Ambassador Program (AAAP) is an opportunity for APU alumni to help recruit the next generation of international students at APU. Through this program, alumni can share about APU and their experiences in various ways to support those who are interested in becoming an APU student. This program is organized by the APU Office of International Admissions.
Complete details about the AAAP can be found here!
What do Alumni Ambassadors do?
Alumni Ambassadors attend education fairs, visit local schools, and speak at information sessions to share their experiences and personal success to potential APU applicants. Starting from the 2023 application period, Alumni Ambassadors who have completed the required procedures will also be eligible to write the Letter of Recommendation that is required for undergraduate applicants applying to APU, in addition to school instructors and full-time work or internship supervisors.
How can I ask an Alumni Ambassador to write a Letter of Recommendation for me?
If an alumnus that you know is a member of the APU Admissions Alumni Ambassador Program (AAAP) and is eligible to submit a Letter of Recommendation, he or she should have a "Recommender ID" issued by APU. There is a section in the Online Application for requesting a Letter of Recommendation, so if you know an eligible alumnus, you can request the Recommendation form to be sent to him/her from within.
For details on the Letter of Recommendation, please refer to the How to Apply page. Note that the content will be updated yearly.
STEP 1:
Confirm whether the alumnus that you want to request a letter of recommendation from is:
1) a member of the APU Admissions Alumni Ambassador Program (AAAP), and
2) has a "Recommender ID"
STEP 2:
After confirming the above two points, request to have a recommendation form sent to the email address of the alumnus from within the Online Application*. (If you cannot confirm either of these points, you will not be able to request the alumnus to write the Letter of Recommendation for you.) Then, complete and submit the rest of your online application. You can submit the application even if the recommendation form has not been submitted by your recommender yet. However, the form needs to be submitted by the application deadline so be sure to inform the alumnus of the application deadline you are applying for in advance.
*Please follow the instructions in the Application Handbook for submitting the Letter of Recommendation.
Input the necessary information about your recommender into the related sections in the online application. The Letter of Recommendation form will be automatically sent to your recommender by email. Make sure to confirm with your recommender that it has been delivered successfully. Upon completing the necessary information online in English or Japanese and including a digital signature, your recommender will be able to submit the completed form directly to APU. You will not be able to see the submitted form, but you will be able to check the submission status of the form within the APU Online Application System.
STEP 3:
APU will contact you if any information in your Letter of Recommendation is incomplete. Please be sure to check your email every day after submitting your application.