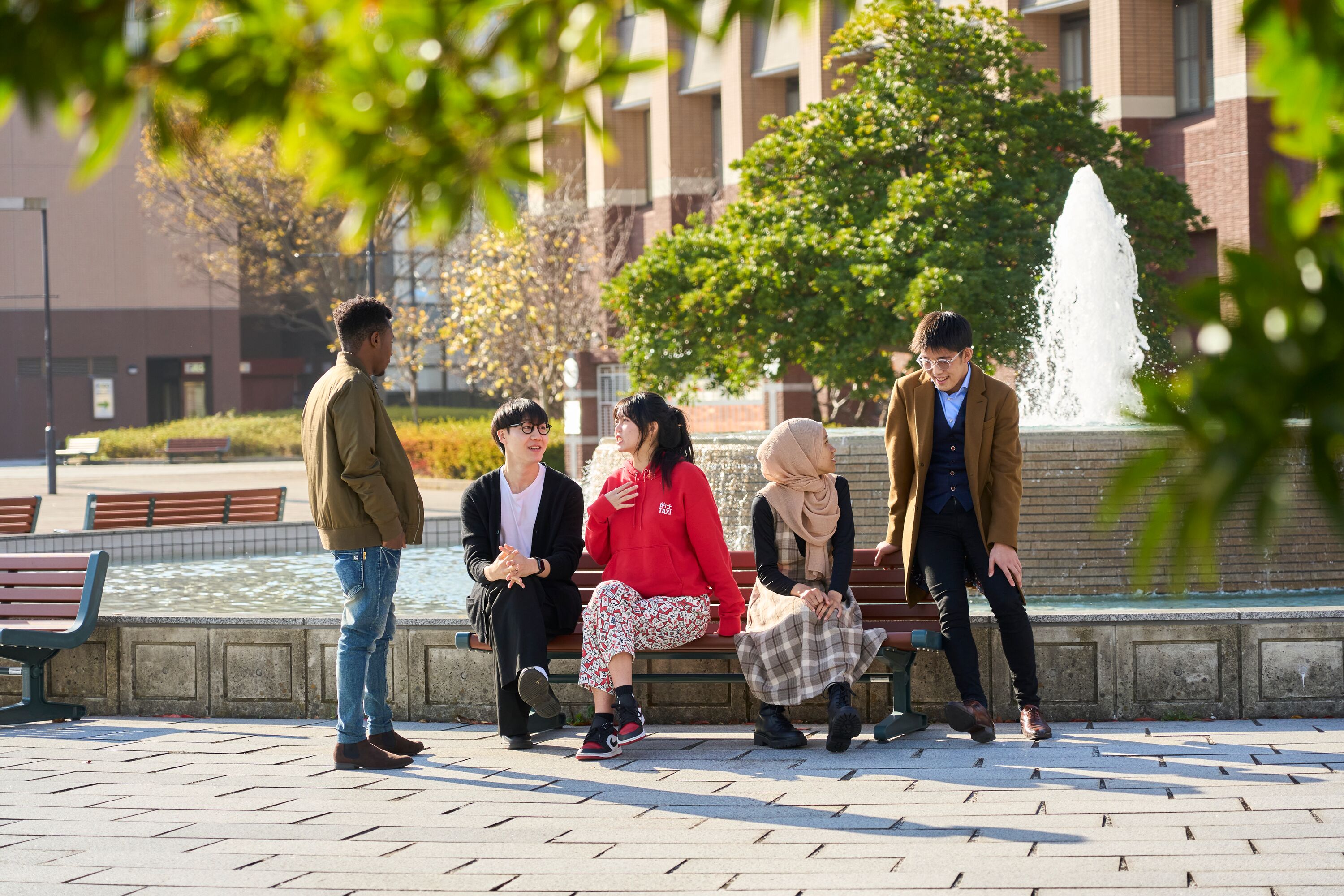 Student Life at APU
Life as an International Student in Japan
Check out some of the different aspects in the life of an APU student.
Joining the APU Community
Our Campus in the Sky
Studying in rural Japan at APU means you will be residing in Beppu, a mid-sized city. Your life here will have the excitement of a major tourist destination. With the tranquility of beautiful natural surroundings and relaxing hot springs or onsen (温泉 / おんせん). This area is also affordable, with lower living costs compared to larger cities such as Tokyo or Osaka. Learn about the cost of living in our student blogs, Cost of Living: Part 1 Apartments and Part 2 Utilities & More! Campus itself adds another unique dimension with the global community, convenient on-campus facilities, and student-led events.
As a part of the local community, students are warmly welcomed at events and activities in Beppu. On campus, the Student Activity Station (SAS) group organizes community exchange opportunities. Plus endless opportunities found through our Student Office. Take part in events such as sharing your country's culture, dancing at festivals, volunteering at beach clean-up projects, doing a home stay, or joining a sporting event. You will have many opportunities to be a part of the kind-hearted community as a true member.