ADMISSIONS BLOG
APU Arrival Assistance: Fukuoka Airport to AP House!
We get a lot of questions about APU's arrival assistance, so we made a quick video to show you how the process goes. Keep in mind that this was filmed in September 2019, so there could be a few slight differences when you go through the process.
Some general reminders:
1. You must sign up for arrival assistance in advance. For the most recent information and sign up link for Arrival Assistance, please go to our Preparing to Travel to APU page and scroll down to number 4 for Arrival Assistance.
2. Arrival assistance is only available at Fukuoka Airport (International Terminal), the closest international airport to APU. If you arrive at another airport in Japan, such as Narita or Haneda, you will need to take a domestic flight to Fukuoka on your own.
3. If you are planning to exchange money in Fukuoka, please check the airport's website ahead of time to see how long the exchange counters are open. (They may be closed by the time you arrive!)
4. If you are planning to arrive at an airport other than Fukuoka Airport, or already have arrangements to get to APU on your own, still fill out the Arrival Assistance survey to let us know you will not be using the service.
That's it! Enjoy your trip to Japan!
---
■Recent Entries by Rasheeq
---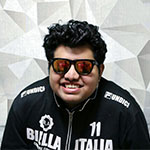 Rasheeq
Rasheeq Islam is an APM graduate from Bangladesh. During his time at APU, he was a member of the APU Social Media Unit and a regular contributor to this blog. He loves to eat and play FIFA online. When he is not eating, he is probably thinking about the next idea that might change the world.