APU Graduate School Facts
APU's History
Ritsumeikan Asia Pacific University (APU) first opened its doors in 2000 thank to a collaboration between the Ritsumeikan Trust, Oita Prefecture and Beppu City. With an entirely new multicultural learning environment consisting of half international students and half Japanese/domestic students, APU's aim was to provide an international education that lead to the development of global leaders, working in a diverse range of fields and industries. In these past fifteen years, this goal has not only been reached as APU now has over 10,000 alumni from over one hundred thirty countries and regions.
Leading the Way in Internationalization
Ritsumeikan Asia Pacific University (APU) was Japan's first genuinely international university. Our graduate schools welcome students into fully English-based curriculum within a uniquely multicultural environment. APU's graduate schools are accredited by the Japanese Ministry of Education, Culture, Sports, Science and Technology (MEXT). Since 2016, the Graduate School of Management has been accredited by AACSB International.

Since the opening of APU's Graduate Schools, efforts have been made to further its education and research initiatives and expand its contributions to the Asia Pacific region. The Graduate Schools at APU focus on Asia Pacific studies, with study options geared towards tackling the complex issues facing the societies and environments of the Asia Pacific region, as well as management, with a focus on the Japanese business style and the dynamic world of international business.
A Truly International Environment
APU's campus is a unique doorway to the world, attracting students and faculty from all over the globe. Our Japanese faculty members also come to use with diverse international careers and academic experiences. This extremely rich mixture of language and culture has earned APU the reputation of being Japan's 'global village'. Our aim is to bring together talented individuals to study and live within this unique environment. APU encourages all students to bring and share their own unique thoughts and ideas. In this one of a kind environment, students naturally acquire intercultural communication skills.

As APU's graduate programs are offered entirely in English, students are not required to know any Japanese to gain admission. English speaking students come to APU and study their degree in English, are taught by international professors and lecturers, and study alongside English speaking classmates from around the world. Our system has made it possible for outstanding scholars to study in Japan in an unprecedented international learning environment.
World Class Education
APU's graduate programs have been selected for several prestigious scholarship schemes in recent years. These include the Joint/Japan World Bank Graduate Scholarship Program and the Asian Development Bank-Japan Scholarship Program, which provide support to students from member countries to undertake graduate studies at renowned institutions of higher education around the world. APU is also among the very few institutions to be selected by the Japanese government for scholarships such as the Student Priority Placement Program. Some of the other organizations that have sponsored students to study in our graduate programs include the Indonesian Ministry of Finance, Japanese corporations, local government bodies and the Japan International Cooperation Agency (JICA). This is a testimony to the value placed on APU's graduate programs by both public and private sectors in Japan and throughout the world.
The Japanese Experience
Japan has a long and rich history and is a diverse cultural mix of East and West, old and new, and natural and highly engineered. Having gone through various stages of development, the nation's rich and unique culture is what led it to emerge as a world leader in terms of economy and technology. Its strong economy, combined with a culture that places a great deal of importance on respect for others, also make it one of the safest countries in the world. For international students, it is an ideal environment in which to live and study.
international accreditation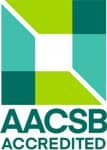 -As of August 2016-
Ritsumeikan Asia Pacific University is an accredited member of
AACSB International
— The Association to Advance Collegiate Schools of Business.

-As of August 2020-
Ritsumeikan Asia Pacific University is an accredited member of AMBA — The Association of MBAs.


APU GRADUATE SCHOOLS FACTS AND FIGURES
190

95%

international by students

59

countries and regions represented by students

3:1

50%

25

countries and regions represented by faculty

100%

of classes taught in English

90%

of students receive a scholarship

136

countries and regions represented by alumni

"Global Hub Universities"

Selected as one of Japan's Top "Global Hub Universities"
Countries/Regions Represented by APU Alumni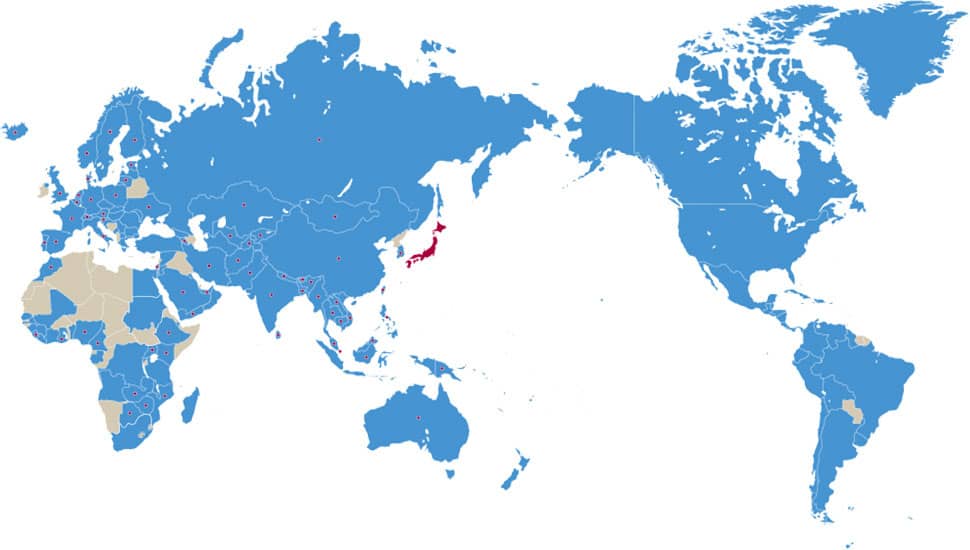 (Countries and regions represented by students Countries and regions represented by alumni)
EUROPE
Armenia
Austria
Belgium
Bulgaria
Croatia
Czech Republic
Denmark
Estonia
Finland
Former Yugoslav Republic of Macedonia
France
Georgia
Germany
Greece
Hungary
Iceland
Italy
Kazakhstan
Kyrgyz Republic
Latvia
Lithuania
Moldova
Montenegro
Netherlands
Norway
Poland
Romania
Russia
Serbia
Slovak Republic
Spain
Sweden
Switzerland
Tajikistan
Turkmenistan
UK
Ukraine
Uzbekistan
Portugal
Slovenia
MIDDLE EAST
Afghanistan
Bahrain
Iran
Israel
Jordan
Kuwait
Oman
Saudi Arabia
Syria
Turkey
United Arab Emirates
Yemen
OCEANIA
Australia
Fiji
New Zealand
Palau
Papua New Guinea
Samoa
Solomon Islands
Tonga
Tuvalu
AMERICAS
Antigua and Barbuda
Argentina
Belize
Bolivia
Brazil
Canada
Chile
Colombia
Costa Rica
Cuba
Ecuador
Guatemala
Guyana
Honduras
Jamaica
Mexico
Nicaragua
Peru
Trinidad and Tobago
United States
Uruguay
Venezuela
AFRICA
Angola
Benin
Botswana
Cameroon
Comoros
Cote d'Ivoire
Democratic Republic of the Congo
Djibouti
Egypt
Ethiopia
Gabonese Republic
Ghana
Guinea
Kenya
Liberia
Madagascar
Malawi
Mali
Morocco
Mozambique
Nigeria
Rwanda
Senegal
Sierra Leone
South Africa
Sudan
Tanzania
Uganda
Zambia
Zimbabwe
ASIA
Bangladesh
Bhutan
Brunei
Cambodia
China
India
Indonesia
Japan
Laos
Malaysia
Maldives
Mongolia
Myanmar
Nepal
Pakistan
Philippines
Republic of Korea
Singapore
Sri Lanka
Taiwan
Thailand
Viet Nam