Graduate School of Management
Earns Accreditation from AMBA
In August 2020, the Graduate School of Management (GSM) at Ritsumeikan Asia Pacific University (APU) earned accreditation from the Association of MBAs (AMBA), a U.K.-based international accreditation agency for graduate level management education, thus recognizing APU as a provider of world-class MBA education. Only 277 business schools, or 2% of the world's business schools, have AMBA accreditation, and GSM is just the second business school in Japan to earn accreditation from AMBA.
This accreditation demonstrates that APU's MBA program offers students an education aligned with the highest global standards and will prove beneficial to students seeking employment or further education in Japan or around the world upon graduation. Earning AMBA accreditation will invigorate APU's interactions with other AMBA-accredited institutions in 75 countries and regions around the globe.
What is AMBA accreditation?
Established in London, England in 1967, the Association of MBAs is one of the world's most prestigious accreditation agencies for management education. AMBA only accredits master's degree (MBA, MBM) and doctoral degree (DBA) programs in management education. To obtain accreditation, an institution must clear a strict screening of 10 criteria pertaining to educational content, faculty, students, and other factors. To maintain its accreditation, the institution must undergo a re-accreditation process within a certain period of time determined by AMBA, all the while striving to maintain and improve the quality of its programs.
https://www.associationofmbas.com/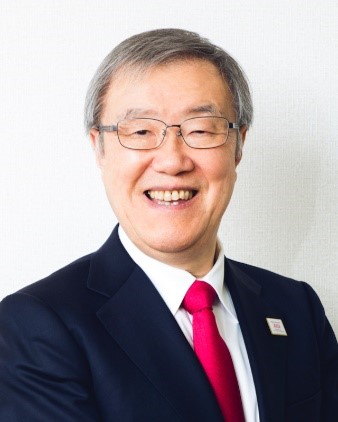 Message from Haruaki Deguchi, President of APU
The Graduate School of Management at APU has recently earned accreditation from the Association of MBAs (AMBA), thus making it only the second AMBA-accredited institution in Japan. With this, APU has acquired a total of three international accreditations and certifications, including AACSB (acquired in 2016, totaling five AACSB-accredited schools in Japan) and TedQual (acquired in 2018, totaling two TedQual-certified schools in Japan). This achievement is a testament to the hard work of our faculty, staff, and students as well as the support our stakeholders have shown for APU's education.
Education and research are the foundations of this university. This accreditation from AMBA is proof of the world-class level of both the education and research provided by the Graduate School of Management and APU. As President, I am immensely proud of this achievement. At the same time, as an accredited school, it is our duty to strive to continuously improve the quality of our offering, and this accreditation renews our commitment to continuous improvement.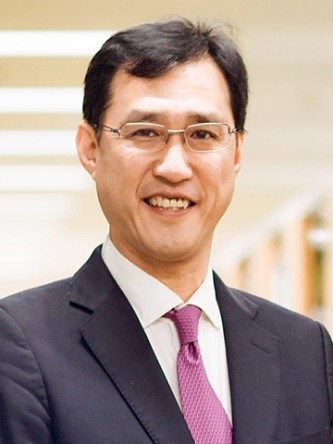 Message from Toshitsugu Otake, Professor of Graduate School of Management
The Graduate School of Management has recently earned accreditation from AMBA, an international authority on postgraduate business education which accredits MBA programs around the globe. This accreditation is only granted to business schools deemed as world-class institutions after a screening of a wide range of factors from the contents of the MBA curriculum and its education quality to faculty research output, alumni activities, community and company ties, and so forth.
In 2016, the College of International Management and Graduate School of Management were awarded accreditation from the international management education accreditation association AACSB, thereby marking AMBA as our second business accreditation from a prestigious international body. This achievement would not have been possible without the cooperation of APU's local community and all our stakeholders, so I would like to take this opportunity to thank them for their support.
Spurred on by this international accreditation, we will continue to provide world-class research and education to MBA students and to produce talented individuals equipped with global perspectives and an innovative mindset who can succeed as future business managers and entrepreneurs. Especially in light of the post-coronavirus era, we intend to give back to the local community and the world by striving to continuously improve the quality of our education and research.