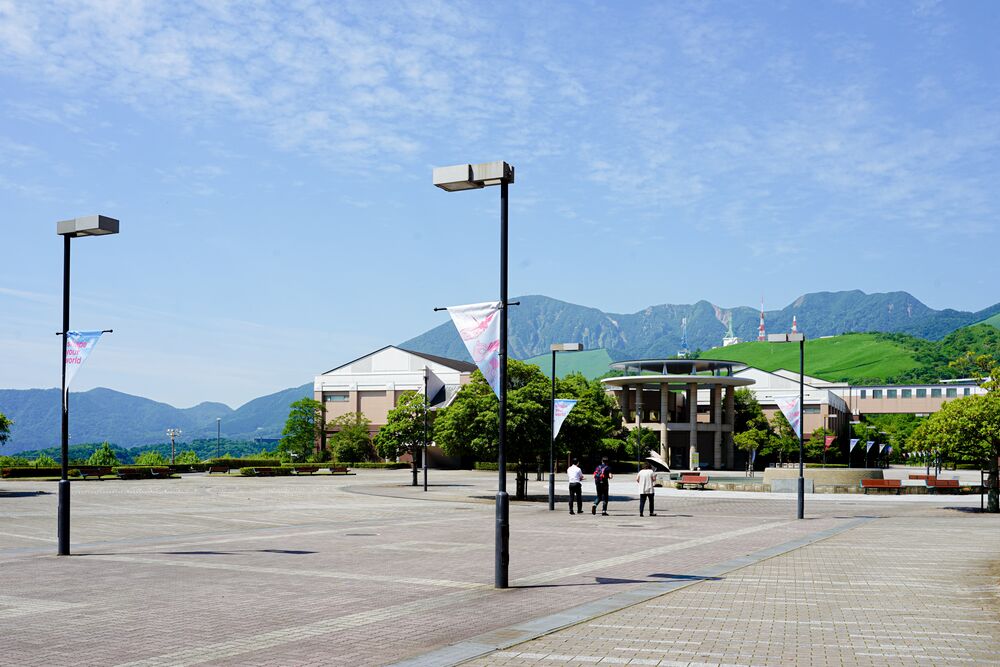 FAQ for Families, Teachers, and Counselors
FAQ for Families, Teachers, and Counselors
Q1: What are the steps leading up to admission into APU?

A: In order to be admitted at APU as a first year student, follow the steps below:

1.

Your child/student will first need to create an account within the APU Online Application System. The general application period is June to October for April enrollment and September to April for September enrollment (for international students residing outside Japan).

2.

The next step is for them to enter their personal information and upload all required documents in their online application.

3.

Once this is done, they can submit the online application, pay application fee by credit card or bank transfer, and submit their online assessment before the deadline.

4.

Stage 1 results will be released. (If they pass Stage 1, they will be able to proceed to Stage 2.)

5.

If they applied for the APU Tuition Reduction Scholarship, then they must attend an in-person interview or online interview.

6.

Your child/student will receive their final admissions result and APU Tuition Reduction Scholarship results.

7.

If they are accepted, they will begin to complete the enrollment procedures: Enrollment Fee 1 payment, Document submission, Enrollment Fee 2 payment.

8.

APU will apply for the COE on behalf of the admitted applicant at the Japanese Immigration Bureau.

9.

Once the COE has been issued, APU will send it to your child/student.

10.

Then they must directly apply for their student visa at the nearest Japanese embassy or consulate.

11.

Once they have their student visa, they may travel to Japan. Plan the arrival date to APU for the middle of March (for April enrollees) or the middle of September (for September enrollees). However, due to the global COVID-19 pandemic, the Japanese government has restricted new international students from entering the country. Please check with the nearest Japanese embassy or consulate for updates.

12.

Your child/student will then officially become an APU student! Online classes are available for those who enroll but cannot yet travel to Japan.

Q2: When and where will the interview be conducted?

A: After receiving your child/student's application and confirming the application fee payment, APU will process the application and send an email informing them of the interview format (online or in-person), date, and time.

Q3: Who should we contact with questions regarding APU and the application process?

A: APU has several overseas offices where you or your child/student can make inquiries in your native language. We have overseas offices in the following countries/regions and also overseas representatives who support applicants residing in the following countries/regions. You can find their contact information on the contact page.

Overseas Office: China, Indonesia, Korea, Taiwan, Thailand, and Viet Nam
Overseas Representative: Hong Kong and Macau, India, Malaysia, Sri Lanka, and United States and Canada


If you live in a country without an APU office or representative, please contact APU's Office of International Admissions. Our admissions counselors will answer your inquiries. For questions about graduate studies, please see here. Also, we regularly hold webinars for anyone interested in APU. Please check the upcoming webinar schedule.

Q4: Does my child/student need a visa to study in Japan? If so, how do they obtain this visa?

A: Yes, all international students are required to have a student visa to study in Japan. APU will assist in the visa process for admitted applicants by applying for a Certificate of Eligibility (COE) on their behalf. Once the student receives the COE from APU, they themselves must apply for the student visa at a nearby Japanese embassy/consulate.

Q5: Where is APU located and how does one travel there?

A: APU is located in Beppu City, Oita Prefecture, Japan. The city is located on the island of Kyushu in southwest Japan and is a famous tourist destination known for its variety and volume of hot springs. To access APU, you can travel via Fukuoka International Airport which has direct flights to over 20 major cities around the world. This airport is a two-hour bus ride from APU. Alternatively, you can travel via Oita International Airport, which has fewer direct international flights but is only an hour away by bus from Beppu City. There may be some restrictions on flights due the COVID-19 pandemic, so be sure to plan accordingly.

Q6: Can my child/student get a part-time job while studying at APU? How can they find one?

A: International students with valid work permits are allowed to work up to 28 hours a week during the semesters and up to 40 hours a week during vacations. A visa liaison service is available at APU Student Office to help students apply for the correct work permit. Information regarding on-campus jobs are available through the APU On-Campus Student Job Center in both English and Japanese.

Q7: What options are available to students in regard to specific dietary restrictions, different religions?

A: There are several places to buy vegetarian food and halal food both on and off campus. There is also a mosque and churches in Beppu that many APU students choose to attend. APU also has a dedicated Quiet Space on campus for meditation, prayer, and other forms of calm, quiet reflection.

Q8: What health care facilities are available?

A: APU has a health clinic on campus open between 10:00 and 17:00 on weekdays and holidays on which classes are held. Should your child/student need counselling during off hours or more specialized care, Beppu City has many clinics and hospitals to meet these needs. As all students are covered by the Japan National Health Insurance; in most cases, your child/student will only need to pay 30% of the medical fees.

Q9: What accommodation options are available?

A: All international students will have a chance to live in APU's on-campus residence, AP House, in their first year. AP House provides a perfect environment for students to concentrate on their studies and adapt to their new life in Japan while establishing a network of good friends for themselves. From their second year, many students move off campus and into apartments, independent housing, or shared housing. APU supports students in finding off campus accommodation should they require assistance. However, due to the COVID-19 pandemic, first-year students may not be able to stay in AP House for their entire first year.

Q10: Is Beppu a safe city?

A: Beppu is one of the safest destinations for studying abroad. In fact, it also has a much lower crime rate compared to Tokyo or other major cities in Japan. Additionally, the local community is very welcoming and it is common that neighbors/members of the local Beppu community will offer help when your child/student needs it.

Q11: What support does APU offer to help my child/student find a job in Japan or another country after graduation?

A: The APU Career Office provides career guidance to support your child/student in designing their career path as early as in their first year at APU. Built on that, there are workshops and individual counselling that helps students acquire the skills necessary for job hunting. From their third year, students can attend on-campus recruiting events where companies from Japan and overseas provide information and interviews, and directly hire APU students. Every year, over 200 companies come to APU campus for this purpose. Career development for students is also supported by APU's global alumni network.

Q12: How will my child/student change from a student visa to a working visa if they find a job in Japan after graduation?

A: For international graduating students who find employment in Japan, APU and the Japanese employer will support the student in obtaining the appropriate work visa.

Q13: Can you send all correspondences from APU to my email or CC me in all emails that you send to my child/student?

A: To protect individual privacy, we only send information to the applicant as specified in the application system. Please be sure to communicate with your child/student throughout the application process.

Q14: What should my child/student bring to Japan?

A: For essentials your child/student should bring with them, please take a look at our admissions website blog, What I Brought to Japan as a New Student, and various YouTube videos for details. A list of essential items can also be found in the Enrollment Procedures Handbook they are sent after acceptance to APU. Other basic necessities are easy to buy in Beppu and are not expensive. Once your child/student arrives at AP House, Resident Assistants (RAs) will be available to advise and asist your child/student.

Q15: My child/student does not speak Japanese. Is there any support available for their travel to APU?

A: Generally, most airports in Japan have English-speaking staff. APU also offers the Arrival Assistance Service, available during specified periods at Fukuoka International Airport. (Although for September and November 2020, this service will be available at Fukuoka International Airport and Kansai International Airport due to the COVID-19 pandemic.) At the airport, your child/student will be greeted by APU-affiliated staff and directed to buses bound for APU. Prior registration for this service is required.

Q16: I want to go to Japan together with my child/student to attend the Entrance Ceremony and also hope to visit them once in a while. Can APU help me with my visa? Can I stay with them in AP House?

A: You are welcome to attend the Entrance Ceremony and visit your child/student at APU at your convenience, however, we will not be able to help you with the visa application. In regard to accommodation, AP House is designated for students only and cannot lodge anyone visiting a student. However, since Beppu is a tourist city, several Japanese and Western-styled hotels and inns are available and can be booked online. Please note that due to COVID-19, future ceremonies and events may be held online only.

Q17: I cannot travel to Japan to attend the Entrance Ceremony and see my child/student's other activities and graduation. Is there any way I can catch up with those events?

A: The Entrance Ceremonies, Graduation Ceremonies, and Multicultural Weeks Grand Shows are streamed live online through Facebook and APU's official YouTube channel. You can keep up with campus events and see some of these events live by regularly checking APU's social media channels.

Q18: What is the best way to get in touch with my child/student while they are at APU?

A: When your child/student arrives at APU, it may take a few weeks to over a month for them to register for a mobile phone. Before then, you may communicate with them via email, online chat, or other communication services such as Skype. APU has free internet access for students all over campus and Wi-Fi at many locations.

Q19: How can I send money while they are attending APU?

A: During orientation, APU will help all students open an account at a local bank that can receive overseas remittances. Please check your country's bank procedures on how you can send to their bank account and at what fee.

Q20: How can my child/student receive the APU Tuition Reduction Scholarship?

A: APU offers a tuition reduction scholarship to outstanding international students at the levels of 30%, 50%, 65%, 80%, or 100% lasting for four years of study. This scholarship is based on a number of factors including, but not limited to, past academic performance, language ability, extracurricular activities, personal achievements, economic factors, application documents, their online assessment, and interview. A review of academic performance and other criteria will be conducted each semester to determine whether or not recipients qualify for the renewal of the APU Tuition Reduction Scholarship.

Q21: I would like to visit APU and see the campus with my own eyes. Is there any way I can do that?

A: If you travel on your own to APU and inform us in advance, we are more than happy to give you a tour of our campus! Please send your request via the inquiry form to reserve a time.

Q22: Can APU send me updated pamphlets, videos, and presentations that I can show to my students?

A: Yes, please send your request to APU's Office of International Admissions. We will do our best to provide you with the materials you need. However, please also understand that customs in some countries may restrict sending these kinds of materials. We recommend you to refer to our website which has downloadable documents.

Q23: I am interested in bringing my students to Japan, are there any options available?

A: Yes, we can help arrange a trip that would be tailor-made partnered with the Japan Travel Bureau (JTB). Click here to find out how to make it happen!

Q24: The Adobe Sign file does not work on my computer/laptop. Are there any system requirements for using Adobe Sign?

A: Yes, the Adobe Sign system works properly with any of the following:
 • Microsoft Windows 10 using Microsoft Edge, Internet Explorer 11, or a current version of Firefox, or Chrome
 • Microsoft Windows 8 using Internet Explorer 11 or later, or a current version of Firefox, or Chrome
 • Mac OS X v11 or later using Safari 7 or later, or a current version of Firefox, or Chrome
For more details, please visit here.

Q25: What updates or changes have been made to the application and enrollment procedures due to COVID-19?

A: APU has created an FAQ for questions specifically related to any changes and updates made to our application and enrollment procedures due to COVID-19. You can find this FAQ here.