ADMISSIONS BLOG
Japanese Language Study Series—Part 1: Getting Started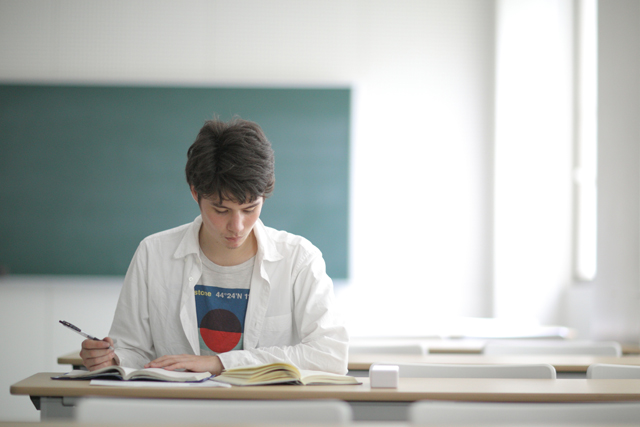 Learning a new language can be a challenging experience.

If you talk to an APU student who has just started learning Japanese, they will often tell you things like, "It's so complex," or, "It's like a mountain that seems impossible to conquer." These students are just beginning their journey of mastering Japanese.

On the other hand, if you talk to students who have already made it to the top of this mountain, they will tell you that by having a command of the Japanese language, they are able to appreciate the wonders of the culture and at the same time, have more diverse opportunities in their personal life and career.

Climbing a mountain starts with one simple step forward. As you start your journey learning Japanese, this first step may be when you try writing your first Japanese character or practicing what to say to the immigration officer when you arrive in Japan.

So, how can you best prepare yourself for success? If you have no prior knowledge of the Japanese language, make yourself familiar with the two basic writing systems called hiragana and katakana and review all language study materials sent in your enrollment information packet before you embark for Japan. This will put you at an advantage when you start taking Japanese language classes at APU.

Haven't started studying yet? No need to worry! Begin learning today using APU's Survival Japanese study guide.

If you have already studied Japanese previously, you can brush up on your skills using the following links:
Remember, all first year students and second year transfer students who are English-basis will take a Japanese placement test during the first week of new student orientation to determine their class level. Please note that third year transfer students and graduate students are not required to take Japanese language classes at APU.
Click here for more information on APU's language education.

Enjoy this new learning adventure!