ADMISSIONS BLOG
Adapting to a New Environment
When the countdown to your big move begins and you realize you are about to leave your friends, family, and hometown, you might feel overwhelmed. Similar to what half of APU students experience when they travel to campus from around the world, I left my hometown in Japan to move to the US to pursue my studies in a double degree program. As a US-born American citizen, I wasn't moving to a place entirely unknown to me, unlike most of the international students who move overseas for the first time to study at APU. However, I did not grow up in that country or culture—I only knew about Japan. I could relate to how nervous, maybe even terrified, international students must feel when they make the journey to APU.
It's been about two months since I moved to the States, and I think I'm adapting well. Here, I want to share how my overall experience has been so far and talk about what it's like to adapt to a new environment.
SAYING GOODBYES
Unlike usual study abroad programs, my preparation started before even being accepted to APU due to the early application deadline for the double degree program I'm enrolled in. Although my case is a bit different, I do recommend starting to prepare everything that you can as early as possible because you will end up with many tasks to do. I waited about a year and a half before moving to the US. Although it seems like I had a lot of time to prepare, it slipped away quickly. You know how the saying goes—time flies. I've never felt it pass by so fast. Although the international move went fairly smoothly considering I did not have to get a visa, I still had to sign contracts for insurance, register for courses, and so much more just to leave Japan. But most importantly, saying goodbye to my family and friends was the toughest to deal with. Maybe it will be hard for you too. On the other side of all of this, however, is where the adventure begins. Once you've said your goodbyes to your loved ones, you're ready to start a new chapter of your life!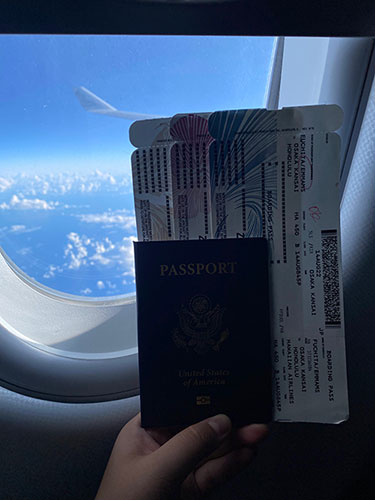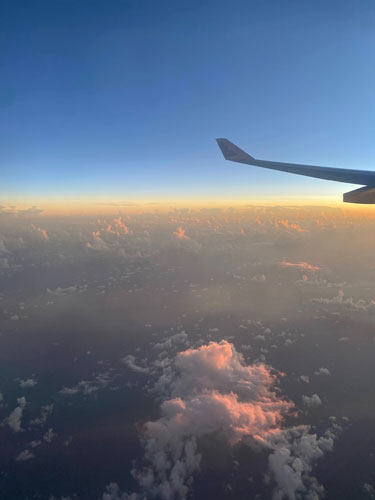 EVERYTHING'S NEW!
You've finally arrived and are ready to start learning new things. I was the same. Filled with excitement and joy. After a couple of days, we began orientations to get ready for the new semester. I started meeting new people and learning what life is like in the USA. One person I met at the orientation is now a really good friend of mine. Classes started a week after I arrived in Austin, Texas. Learning in my second language, surrounded by many native speakers, is really thrilling. Exploring the city, walking around campus, and meeting more new people—basically everything was new to me. As you can imagine, it was fun but stressful at the same time. But do not worry. After a couple of weeks, I was already used to my new life in the States thanks to the people around me. That's when I started thinking, "So, what now?" As someone who was really involved at APU, working as a TA, doing an internship, and so much more, I started to feel like I was ready to explore more.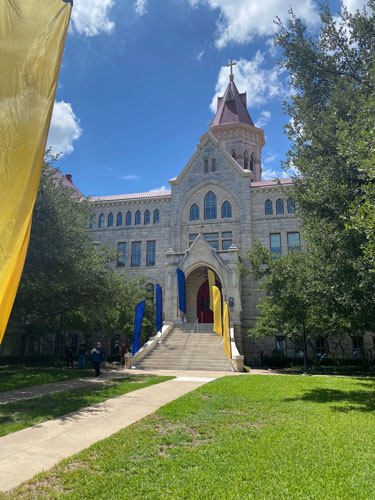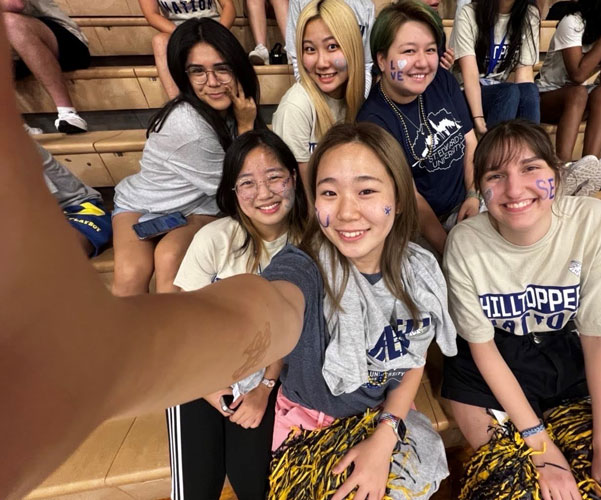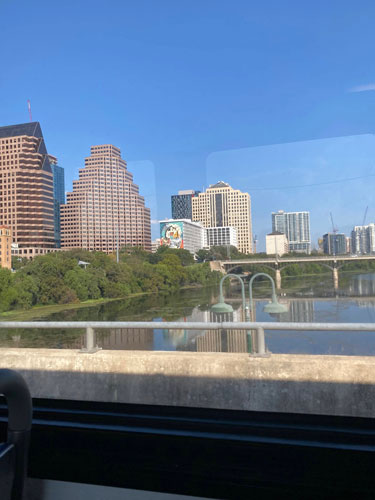 GETTING INVOLVED
So, what now? When I started asking myself that question, I knew I was ready. I began looking for jobs, student organizations, clubs, and other ways to get involved. When you are looking to start something in a completely new environment, you want to make sure it will not be too stressful. So, what I decided to do was look for things that I wanted to try or could do while making use of the experience I've gained in my life so far. I started working for my new university's Admissions Office as a tour guide, pulling from my previous experience working with the Admissions Office and President's Office at APU. I started working at a coffee shop on campus because I've always wanted to work as a barista; I'm able to use English more often while utilizing my three years of experience working at a restaurant in Japan. Aside from working, I joined events and met wonderful people. I went on a retreat and learned there is a band formed by students that work with the campus ministry. As someone who does music, I asked how to join, and now there is a possibility I will join them from next semester. I also joined a lacrosse team because why not?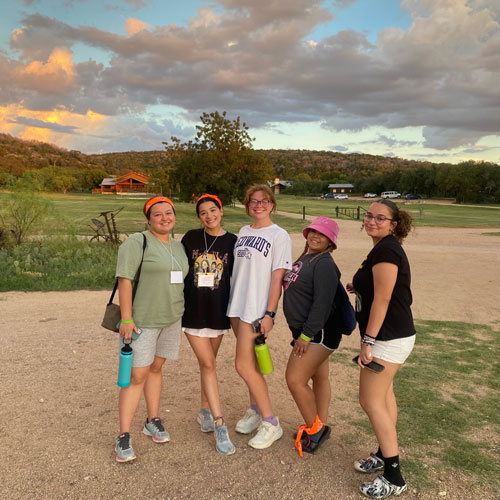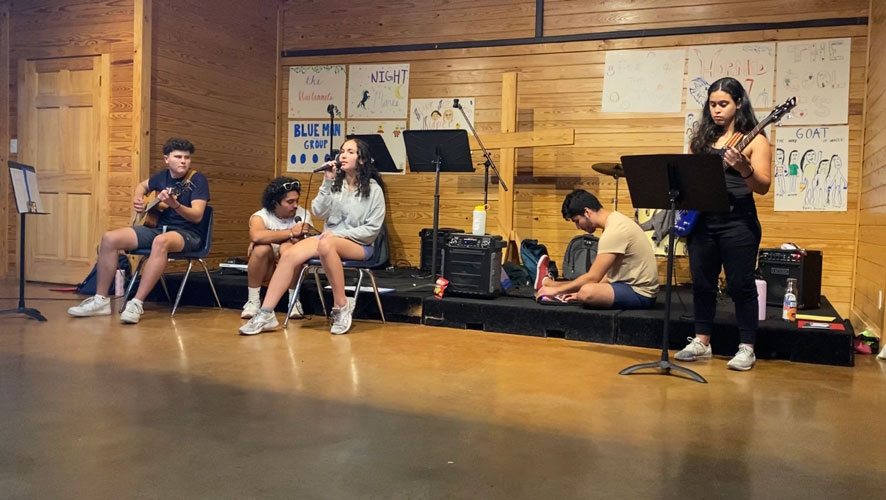 FEELING NERVOUS?
Do you think you might not be ready yet? Are you feeling nervous? Although it may sound scary to start a brand-new chapter in your life, don't worry—it is the best feeling once you've begun to fill the pages of this new experience with stories and memories. Some people think I'm pushing myself too hard, trying too much to get involved. But there is one piece of advice that I think everyone should keep in mind no matter what they choose to do: follow your instincts. If you want to focus on academics, go ahead. I think it should be our priority as students. If you want to get involved outside of classes, do not hesitate. Personally, I think getting involved helped me to learn more about my new country of residence but also about myself. And because I want to try new things, I tend to study more effectively and in a smarter way. Joy awaits you after you get past the initial stage of fear. Want to make the best out of your university life? Do what you want to do and don't be afraid. I'm glad I was able to study at both APU and St. Edward's University because I am the person I am now thanks to both universities. I'm hoping that all of you can find the right place for you and follow your passions.
---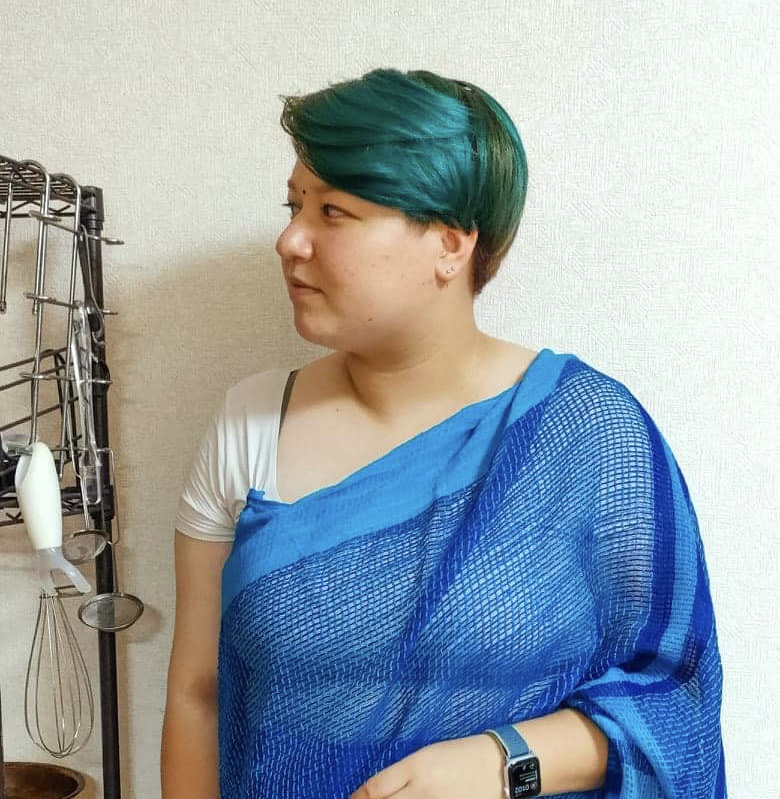 Emma
Emma Harkcom Fuchita is an APS student majoring in Culture, Society and Media. They have a diverse background, having lived in the U.S., Germany, and Japan. Aside from academics and many extracurricular activities, they enjoy music, especially singing and playing the guitar, learning new languages, and meeting new people!