ADMISSIONS BLOG
Oita Day Trips: Lake Shidaka
Now that spring has truly started, there is only a short window of opportunity to go out and enjoy the outdoors before the rainy season comes and locks us all inside for a few weeks. While you could enjoy the flowers in Beppu Park or watch the waves from Mochigahama Park or even Tanoura Beach, there are many places that are just a short bus ride out of Beppu to enjoy as well. One of these places is Lake Shidaka, or 志高湖 (しだかこ, shidakako) in Japanese. There are many different activities to enjoy once you get to this area, such as swan boats, barbequing, and even the Forest Adventure park! In this blog, I'll explain how to make the most of a day at Lake Shidaka!
How to Get There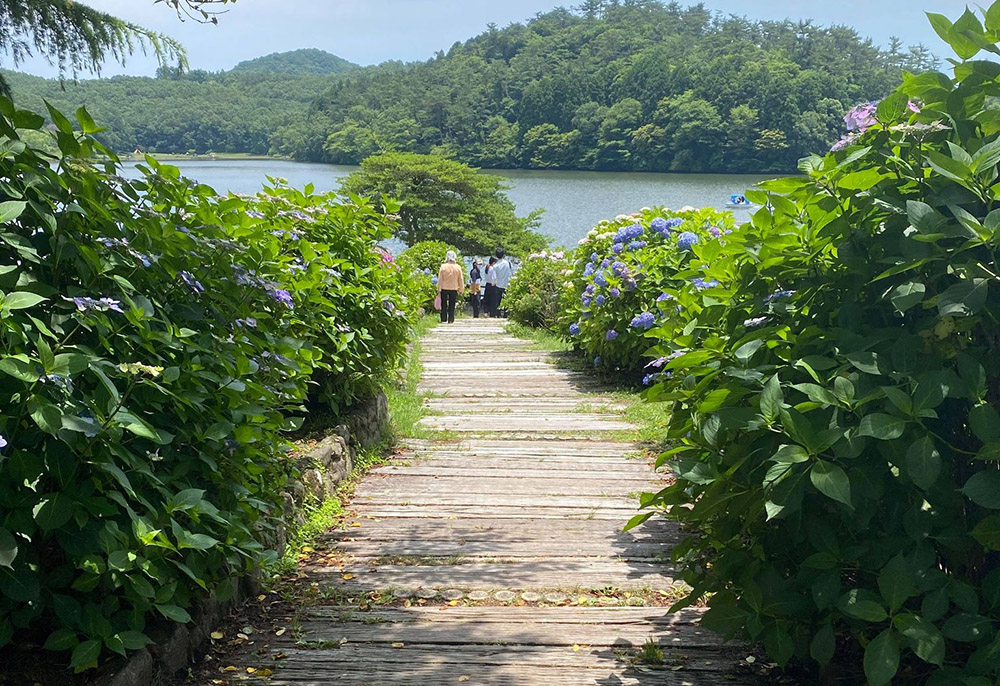 In order to get to the lake, located in the mountains behind Beppu City near the Beppu Ropeway, you will want to take either the 34 or 37 Kamenoi bus, both of which leave from the mountain side of Beppu Station. You'll get off at the Lake Shidaka bus stop. Once you arrive at the park area, you will see a small store by the parking lot that sells ice cream, souvenirs, and snacks. If you plan on barbequing at one of the campsites around the lake, go into this shop first. Someone there can guide you on how to use the facilities.
Forest Adventure
However, if you are looking for thrills and adventure, then I recommend going to the Forest Adventure park first and then relaxing by the lake afterwards. The Forest Adventure park is a treetop obstacle course where you are harnessed in as you climb and zipline between different platforms placed high in the canopy. While it is not an activity for those afraid of heights, it is fun and challenging enough that adventurers of all ages will need to put in effort to make it through. There are various types of obstacles that require you to climb ladders, grab ropes, and maneuver through small spaces, as well as balance across tightropes and small logs. It's a unique and fun way to get some exercise and work up an appetite for barbequing later!
The full adult course, called the Adventure Course, costs 3,000 yen and includes the helmet and harness rental, but you do need to bring your own gloves or buy them for 500 yen on site. Reservations can be made on their website until 12:00 PM the day before and can be done in English or Japanese. Once you check in, there is a brief explanation session where they will teach you the rules and how to use your harness. Then you are free to go through all of the adult courses as many times as you like!
During the actual course, there are four different paths that you can explore with different starting and end points. These increase slightly in difficulty, so it is recommended that you start on the first path and then move in numerical order. Personally, I found that the climbing sections were the most challenging, as you need to maneuver not only yourself but also your harness through ladders and around obstacles as you climb. I loved doing the zipline at the end of each course, but it definitely takes some trial and error to get the landing at the end right—wear long pants so you don't get scratched when you inevitably fall over!
BBQ, Nature, & Swan Boats!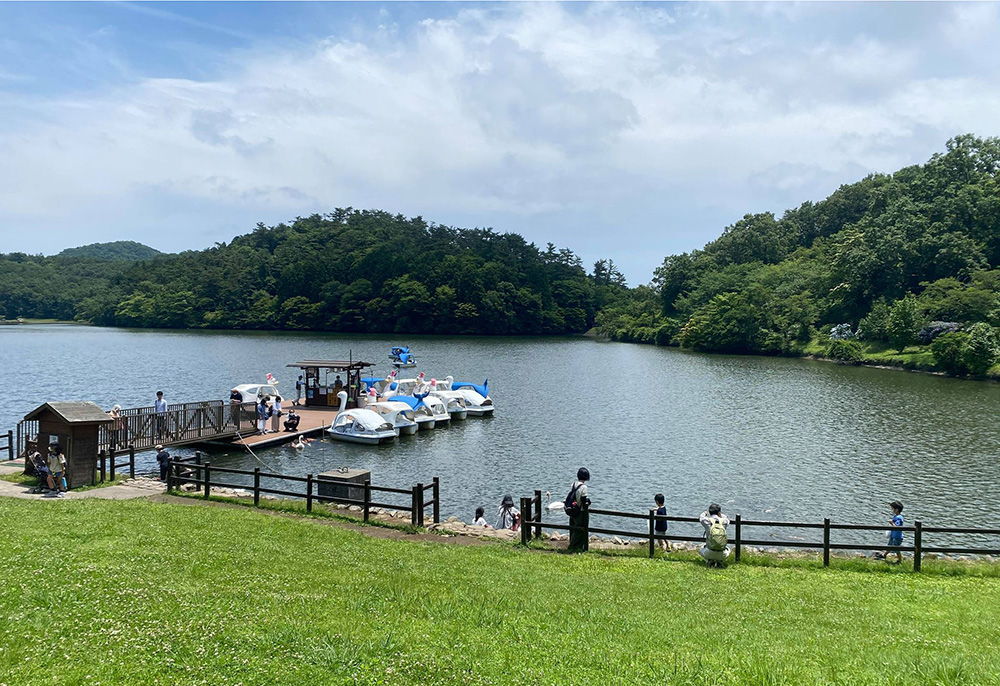 By the time you finish, you will be pretty tired, more than a little sore, and ready to fill up on barbeque. The barbeque spots can be rented for 330 yen per person by calling ahead to the lake facilities. After checking in, you can barbeque for as long as you want. You will need to pack all of your ingredients and bring them with you, so it is a good idea to bring a cooler to store any raw meat in so that it does not go bad while you are climbing. After all of that exercise on the adventure course, nothing will taste better than hot vegetables and meat straight from the barbeque! We brought a few different kinds of pre-seasoned meats from the supermarket, and that definitely saved us time and cleanup by not having to do that prep ourselves.
Once you have finished the barbeque and cleaned up your area, you can end the day by buying some ice cream from the store and walking around the lake, or even rent one of the swan boats and paddle around! They have really tasty seasonal ice creams for sale in the store, and I try to get a different one every time I go! There are also real swans and ducks that like to stay in the lake, and you can buy crumbs or bird food to give to them as well. However, the swans are not very friendly, so don't get too close or you may end up getting chased off. The swan boats are a safer choice, and it is a lot of fun to coordinate paddling with your friends so that you can properly navigate around the lake. It will be a relaxing end to an exciting day, and you don't even have to go that far out of the Beppu city center! Just make sure to check when the last bus back to Beppu Station is, because it would be a very long walk back carrying all of your stuff.
---
■Recent Entries by Grace
---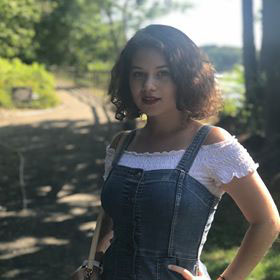 Grace
Grace Goodrich is an APS student from the United States, a member of the APU Social Media Unit, and a regular contributor to this blog. When she is not working or studying Japanese, she spends her time traveling, drinking too much tea, and attempting to go to every onsen in Beppu.