ADMISSIONS BLOG
Winter in Beppu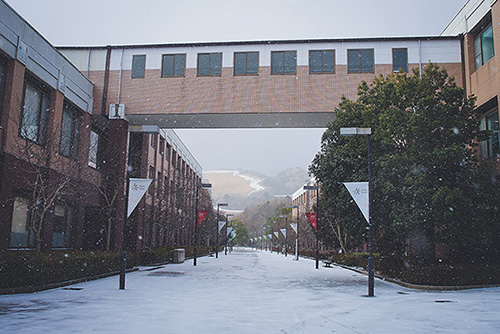 And here we are, in everyone's best or worst season in the year—winter! During this time, you can be sure to see over-layered folks walking through heaps of snow, windbreakers in all shades of the rainbow, and an overflow of people at Starbucks or Tully's, trying to get their hot mocha in before their next class. The breezy chills send people flocking to Facebook student groups and second-hand stores, looking for where to get the best deals on heaters, coats, and thick clothing. The change in climate does come with the occasional seasonal depression as well—homesickness or difficulties adjusting to the cold climate, but this can also depend on where you're from or your relationship with winter. Regardless, it's always good to have an idea on how to best prepare for these freezing times.
1. Layers, Heat, and More Layers!
Around this time, one can observe the rapid surge of students to Facebook groups searching for the best deals on winter gear—discounted heaters, windbreakers, etc. This is a good place to start if you're looking to get a bang for your buck on used, good quality materials, but the shopping doesn't stop with just clothing. Electric heating blankets, wool socks, and hot water bottles are some key essentials students forget to purchase, especially if the focus is on being warm while outside. You can easily find these items either on Facebook groups like Mini Share, or in stores like Don Quijote or Hirose home Center.
2. Sales and Second-hand Stores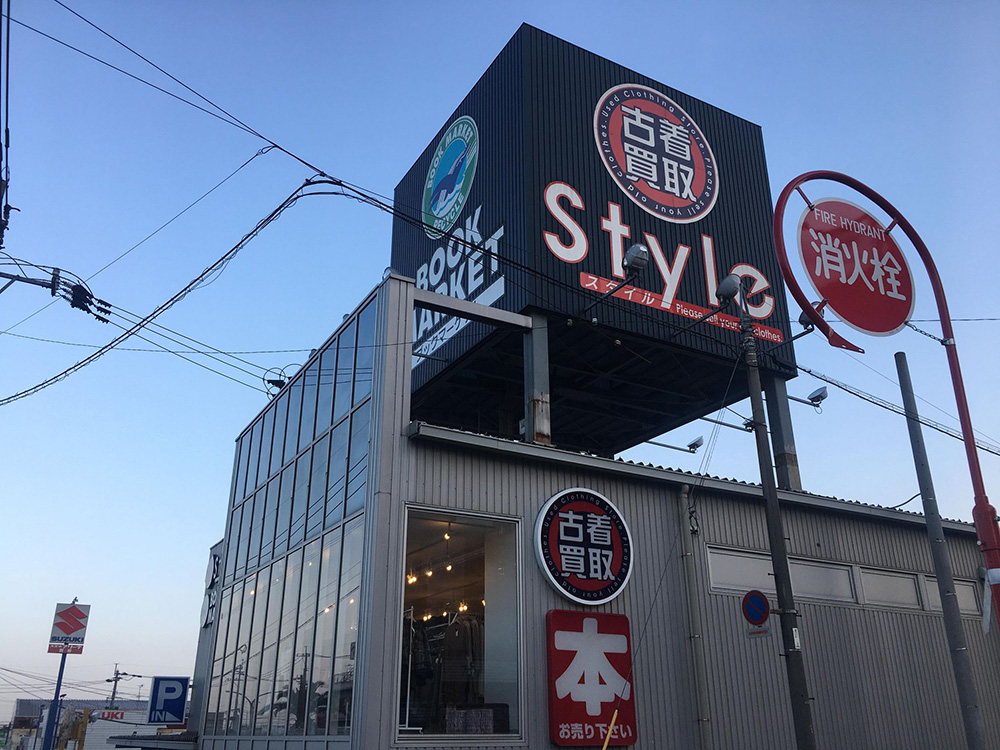 Now, back to clothes! Let's face it; stores are expensive and not everyone wants to splurge ¥10,000 (around 100 USD) on just one jacket. Certain stores like Uniqlo and H&M may have sales, but if you want a larger selection of winter gear with discounts, try second-hand stores such as 2nd Street in the Kyomachi area or Style around Shiomicho (you can take the 51 bus to get here). These two second-hand stores don't sell just clothing items, but other things such as furniture, electronics, and an array of other useful second-hand items!
3. Zoom and Discord for Fun Times
Although it may have been that time of the year when you gather with family and friends through friendly, mildly-competitive games and activities; be it charades, snowball fights, or Chubby Bunny. Due to the pandemic, however, you may have spent this past season very differently, with additional restrictions put on the possibilities of meeting up together. Playing games online can be a way to combat this. Among Us, Guess The Celebrity, Clubhouse Challenges, or Christmas Carols on Zoom are some possible ways to liven up your time indoors. For my friends and I, we cooked some native dishes from our home countries and had discussion sessions on what this year had been for us as a whole. This may also be right up your alley if you want to add a discourse element to your activities!
4. Where can I find that festive spirit in Oita?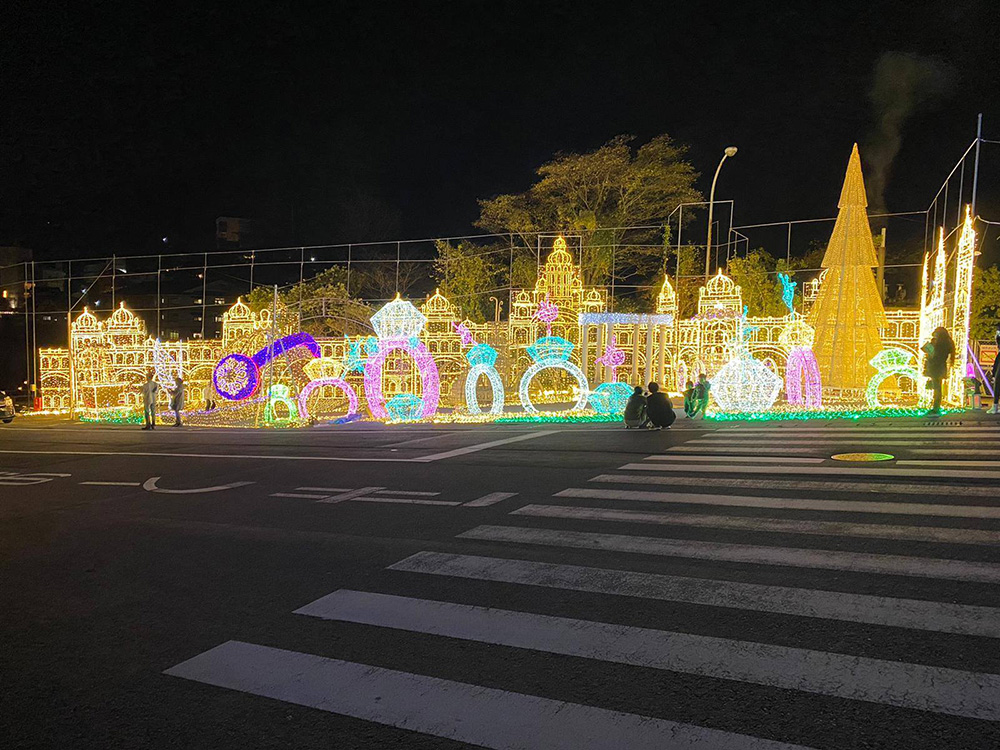 Beppu City and Oita Prefecture may not be as big and bustling as Tokyo or Yokohama, but one thing you can find here during winter will be decorated, themed attractions to visit and take those influencer-worthy photos for the gram. A good place to start would be the well-known Suginoi Hotel. It currently has a bustling winter wonderland-like decor going on; light-up castle structures and multicolored passageways giving a strong festive vibe to both visitors and guests. Other places to visit can be Park Place Oita or Holt Hall (Oita Station), where you can find a meshwork of trees tied up with flashy lights that come on at night.
Assuming it were non-COVID times…
I know it's a bit irritating to try and take festivities that are meant to unite us and move them online, but at the end of the day any small effort we can make helps. In the absence of this pandemic, I think I'd be unpacking my spare futons and cooking large batches of food to have my friends over for parties. Better yet, go on a road trip to Harajiri Falls and soak in the endless beauty of nature around Kyushu. Until the freedom to enjoy these adventures comes, however, it is imperative that we make the necessary efforts to get through this pandemic so we can (hopefully) laugh about this later. For any of you who may be facing seasonal depression currently, it's always helpful to make sure you have at least one person you can be around to talk to or share these times with if you can. Treat yourself, eat that chocolate bar, and watch those sappy movies or funny comedy shows that make you laugh so hard you forget what time it is.
--
Even though this has been a rather challenging year, we've made it this far! So take some time to not just reflect and find peace for yourself, but to reward yourself a little for everything you've been through.
---
■Recent Entries by Temi
---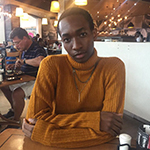 Temi
Temilolu Awofeso is an APM student from Lagos, Nigeria and a new member of the APU Social Media Unit. Outside business-related courses, he spends his time writing on Medium, taking short naps, and watching social documentaries.