ADMISSIONS BLOG
Snippets of my Graduate Student Life in Japan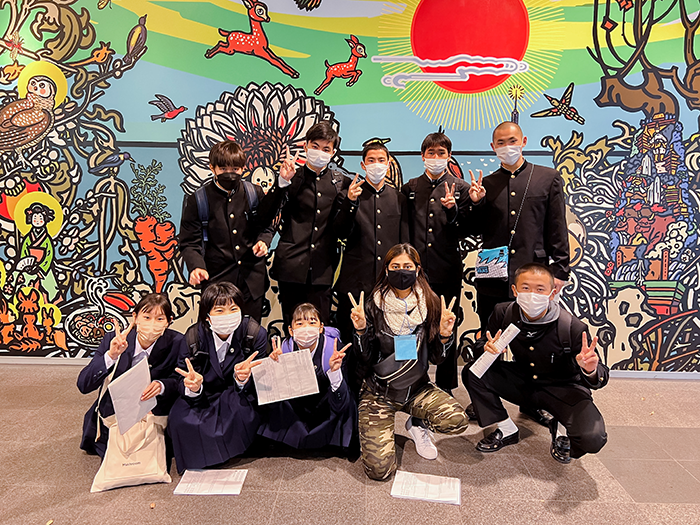 I am Sakshi from India, and I graduated from APU's MBA program in 2022. In this post I will share the best parts of my graduate school journey to show some of the opportunities available to graduate students who want enjoy their time at APU to the fullest.
The beginning – My Route to APU
My journey to APU began when I started working as an employee at the Ritsumeikan India Office in New Delhi. As a part of my training for the job, I had the opportunity to visit Ritsumeikan University's campus in Kyoto. There I had the chance to meet many international students and learn about their experiences studying in Japan. In that awe-inspiring moment, I decided to pursue my own higher education in Japan. Having learnt about APU's graduate programs offered in English and the wide range of scholarship opportunities, I started the application process. Within a year, I had received an acceptance letter for the MBA program and was preparing to begin a new chapter of my life in Japan.
Extracurricular activities at APU as a Graduate Student
The top priority for a student is, obviously, to study. However, there is more to student life than just attending classes, and I strived to participate in every single opportunity afforded to me. Below are some of the highlights of the extracurricular activities I took part in during my graduate studies.
#1. Case studies – putting theory into practice
During my time as a graduate student at APU, I participated in several various case study programs. One of these programs was called QREC - Zero to One Online Start-up Challenge, organized in collaboration with Kyushu University. The challenge was designed for students to come up with business proposals that could lead to funding from investors, competing in groups with other international students in Japan. During this one-week program, I brainstormed my initial business idea, designed UX and created a prototype, and in the final stage, I presented the business model to actual investors. Receiving feedback from the panelists with concrete ideas on how to expand my business model made the event an amazing learning experience. Moreover, the experience taught me team dynamics, how to function effectively in a group, the basics of leadership, and how to manage conflicts.
Following the start-up challenge, I participated in the QREC Entrepreneur Bootcamp. This 10-day entrepreneurship boot camp aims to foster innovative research and world-class entrepreneurs capable of leading new business and innovation creation projects. The event was initially scheduled to take place in the United States. However, due to COVID-19, the format shifted to online. Although I was looking forward to visiting the states, the change to online did not stop me from grabbing the opportunities I could allow myself at the time.
#2. Part-time jobs – an opportunity not to miss
Many APU students engage in part-time work or volunteer activities during their studies, and many graduate students work as teaching assistants, also known as TA. Next, I would like to share my experiences working as a TA so everybody can learn what the job is all about.
My first position was as a lead teacher assistant (LTA) for a project-based course called Global Management Capstone. In the project, I led a team of 12 sub-TAs and assisted a total of six professors. My main responsibility was to facilitate smooth communication between all parties. As a lead teaching assistant, I also managed and assigned duties and tasks among the sub-TAs. The experience helped me to not only become a good team player but also significantly improved my leadership skills.
My second TA position was working for the APU Center for Inclusive Leadership (CIL) for one of the MBA subjects. This experience helped me understand human emotions and develop confidentiality and adaptability skills. Working with experienced professors and mentors taught me the value of time and commitment. Also, the experience provided opportunities to build a network with various professionals from the business world, an invaluable asset for future growth.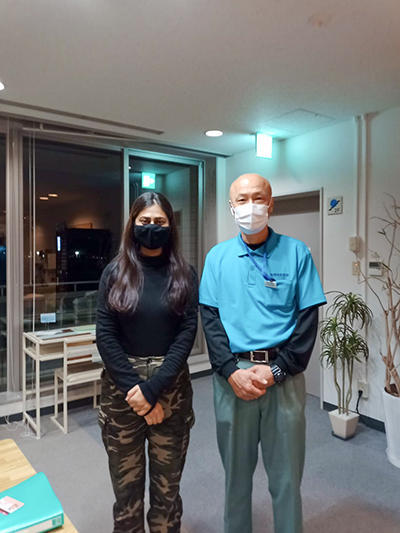 #3. Residence assistants – a support pillar for the international residents
While I was living in AP House 4, a facility with guaranteed housing for APU's graduate students, I was appointed as a resident assistant (RA) during my last semester. RAs assist student residents in addressing their personal, interpersonal, and academic needs during their stay at AP House. This meant sometimes being on duty even during late hours and odd timings in order to ensure the residents' safety.
Being an RA gave me the opportunity to explore new experiences, a willingness to be challenged, the capacity to deal with change, and the ability to deal with a wide range of human emotions while managing my personal emotions. Most importantly, acting as an RA taught me to work with a variety of personalities and lifestyles without judgment. Gaining the trust of my residents so that they felt safe to share their emotions with me without hesitation was one of my most valuable achievements as an RA. As a result, I was selected as the representative RA of AP House 4 at my graduation ceremony—a moment that was overwhelming and quite emotional, I must admit!
#4. Admissions Office – supporting those who dream of studying in Japan
Finally, I worked with the international admissions staff to support prospective students wanting to study at APU. Some of my tasks included replying to their queries and sharing my personal experiences as an international student in Japan. Considering my own background as an international student who made the exciting journey to APU, there is no doubt that I am passionate about helping potential students who are eager to start a life here. Coming from a different background and culture, starting a new life abroad is not easy. Having this personal experience helped me to put myself in someone else's shoes to try to empathize and connect with them on an emotional level.
Life after APU – the growth continues!
Life after APU – the growth continues!
Graduation day arrived sooner than I would have ever imagined. After becoming the proud holder of a Master of Business Administration degree, I wanted to explore my opportunities further in Japan. Currently, I am working at a Tokyo Stock Exchange-listed Japanese company in Tokyo in the field of E-procurement, and my main responsibilities include but are not limited to project management, business development, developing UAT design for clients and solving their needs. As a tip for anyone wanting to work in Japan, having proficiency in Japanese will expand your pool of employment opportunities significantly.
By the way, did you know Ritsumeikan APU has its own office in the business hub of Tokyo? APU alumni can visit the office to relax or, with telecommuting increasing these days, book a space and work remotely for free! Next time you are in Tokyo, I recommend stopping by.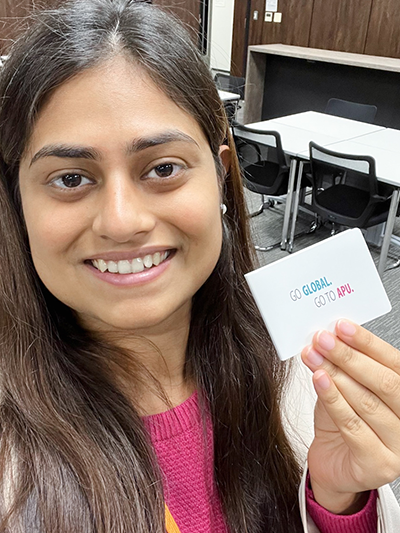 As an international student in Japan, my life has been exciting in many ways. I feel that I have been given a chance to grow, mature, and judge what is best for me. Staying positive and making connections with the people around you will take you many places and prepare you for the next chapter in your life!
---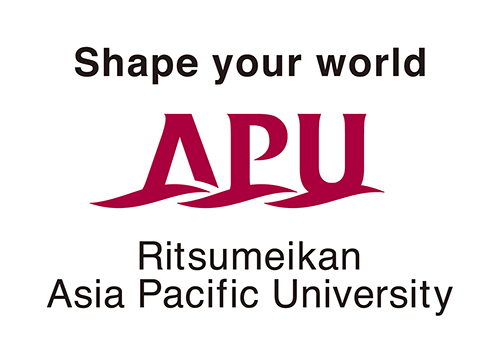 Guest Writer
We occasionally have guest blog writers to share their APU experiences. Our guest writers are APU students who are not a part of the Social Media Unit (SMU), but want to share their stories too!