ADMISSIONS BLOG
My Most Memorable Experience in Japan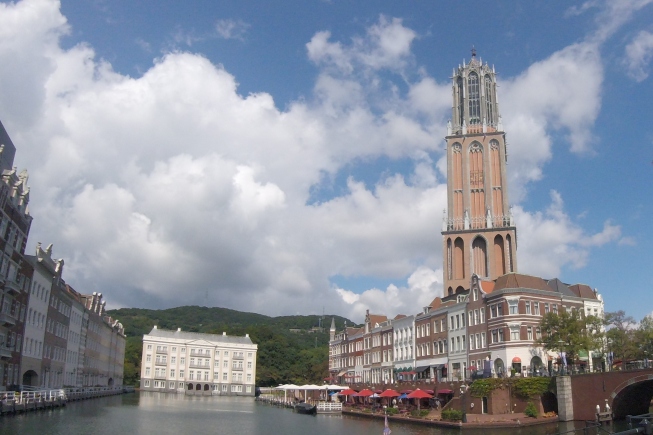 Flashback to a weekend at the beginning of October 2017: with a group of three and a friend's car—we set off on a cross-island road trip to Sasebo in Nagasaki Prefecture.
Before even making it out of Beppu, we quickly discovered that using the highway in Japan is quite expensive (because of the tolls). As a solution, we instead decided to avoid the highway and make the journey on the less taken local roads. This was by far the best decision! The local roads run along the ocean's edge and through the countryside of Kyushu. From rice fields to mountains, and then on to lush fields full of various livestock the trip to Sasebo from Beppu really allowed us to see all the beautiful nature that Kyushu has to offer. All in all it took around 5 hours—a long journey but definitely worth it!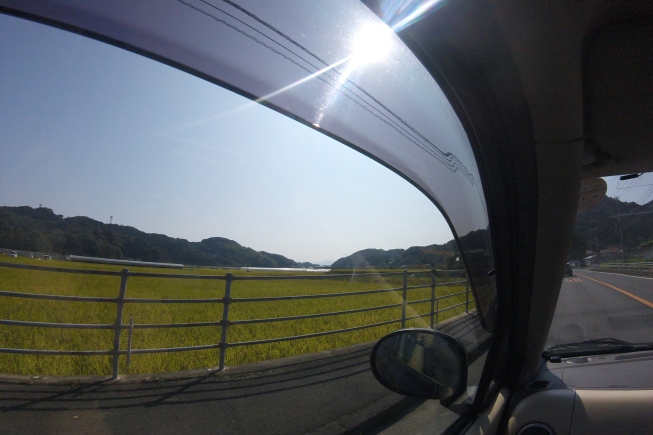 When we arrived in Sasebo, we first checked in to a guesthouse, where we were greeted by the owner and his family. They met us with a welcome card that had our names, nationalities, and a message, and even prepared drinks and snacks for us! The owner and his family were so accommodating and thoughtful. They really made us feel like welcomed guests in their home.
I actually had been corresponding with the owner of the house prior to our trip regarding our accommodations, but during that time, he continually offered information about Sasebo, and in particular, Huis Ten Bosch—the main reason for our road trip. Huis Ten Bosch is a theme park that has different rides, attractions, and events. But the unique point is that it's all built to look like the Netherlands with replications of old Dutch buildings and architecture.

As the owner knew from my emails that we were headed to Huis Ten Bosch, he graciously offered to drop us off in his car. A quick ten minute car ride was all it took to transport us from Japan to what appeared to be the Netherlands.

As my friends and I entered the park's gates and took in the view, I had to admit, it kind of felt like home. The windmills, the tulips, the streets, and even the canals all felt like I was walking in Amsterdam or Utrecht. The only thing that Huis Ten Bosch wasn't able to fully replicate was the old lived-in feeling. (Also, the music throughout the theme park was all in Japanese.) Even so, when I posted a picture of me in Huis Ten Bosch on my Facebook and wrote, "Good to be back home," some of my friends actually believed I was back in the Netherlands.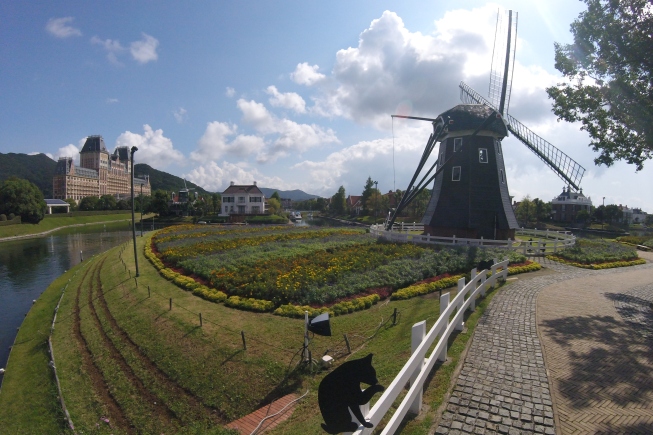 Since it was October, there were many Halloween themed events including a Halloween themed parade with cute characters. They waved to the crowd as the cars drove past, and on one, there was a cat that happily waved towards us. Later that evening we found out that the guesthouse owner would sometimes volunteer at Huis Ten Bosch, and he was the one in the big cat suit waving at us!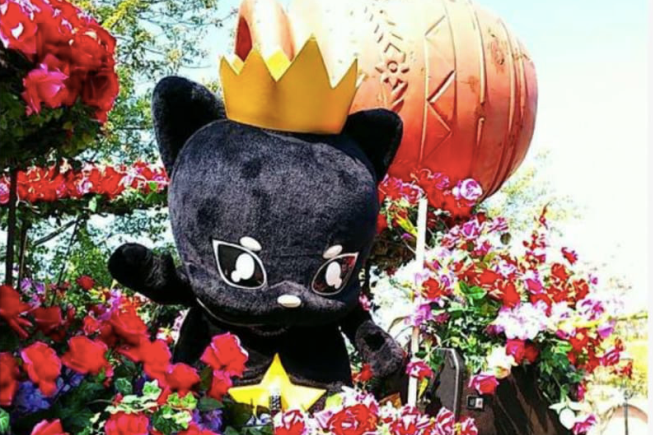 After sunset, my friends and I decided to take a stroll along one of the canals in Huis Ten Bosch. In a matter of seconds, the whole theme park suddenly burst into light as all the decorations switched on. This is the main attraction of Huis Ten Bosch: the colorful projection mapping light show. Colorful lights flashed as projected images danced across the faces of the buildings. Along the canal, fountains shot out in time with the cheerful music and just like everyone around us, we stopped in awe of the performance. There also was an area with illuminated, animatronic animals. The colors were so beautiful, it felt as if the animals actually came alive!

Huis Ten Bosch changes its attractions to fit the seasons and holidays, so each visit will bring a new experience. There is so much I could tell you about this fantastic theme park, but that would be like spoiling the finale of your favorite TV show. If you ever find yourself on Kyushu I highly recommend making a trip to Huis Ten Bosch!

Looking back, we all thought the road trip would be a simple day at a theme park, but we returned with so much more. From the kind hospitality of a Japanese family to the streets of Huis Ten Bosch that reminded me of home, this was definitely a trip not to forget.
---
■Recent Entries by Zack
---

Zack
Zakaria Ennahachi (Zack) is a graduated Master's student from the Netherlands who studied Sociology within the Society & Culture division. Zack, our flying Dutchman, has always dreamed of studying in Japan and was able to fulfill his dream at APU. In his free time you will find him reading about all the developments in cryptocurrency and writing about student life in Japan on his personal blog. When he does this, his mouth is usually stuffed with sushi, takoyaki, okonomiyaki, ramen, chicken curry, and did we mention sushi?