Research
SUPPORT FOR GRADUATE STUDENTS
Financial subsidies are available for graduate school students to support them in their research endeavors.
Master's Field Research Support Subsidy
Master's students may receive up to 75,000 JPY once in either their second or third semester for travel expenses (transportation and accommodation fees) incurred while undertaking field research or presenting a paper at academic conferences.
PhD Research Support Subsidy
PhD students may receive this subsidy for various research activities such as participating in conference presentations, field research, academic programs or publishing papers in an academic journal. They may receive up to 100,000 JPY a year.
RITSUMEIKAN CENTER FOR ASIA PACIFIC STUDIES (RCAPS)
Ritsumeikan Center for Asia Pacific Studies (RCAPS) was established in July 1996, with a mission to promote and foster research into the multifaceted developments and challenges that face the Asia Pacific region in the 21st century. It provides valuable opportunities for research activities by sponsoring annual conferences and coordinating seminars throughout the year.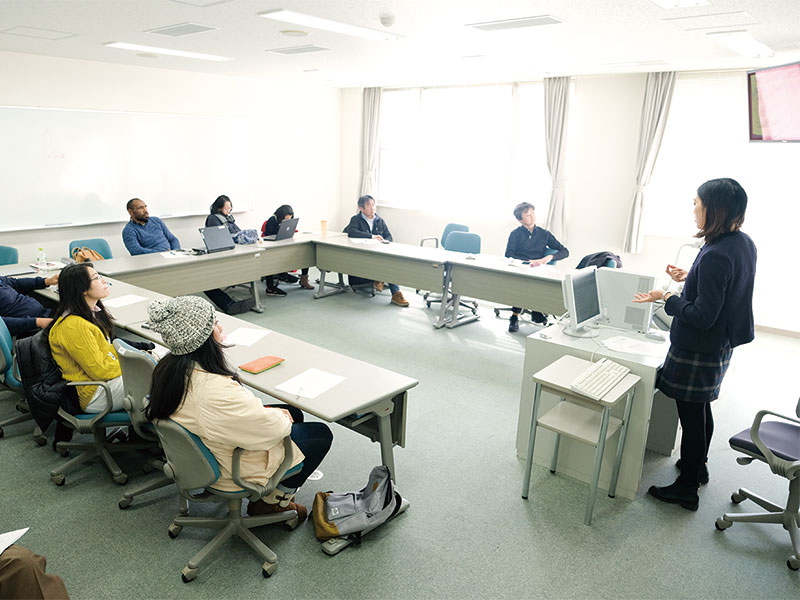 Seminars
There are many seminars to support students and researchers at APU.
RCAPS Onigiri Seminars invite speakers from outside APU to enhance network building and information sharing in Asia PacificStudies.
Current Research Seminars enable APU faculty members to present their latest research.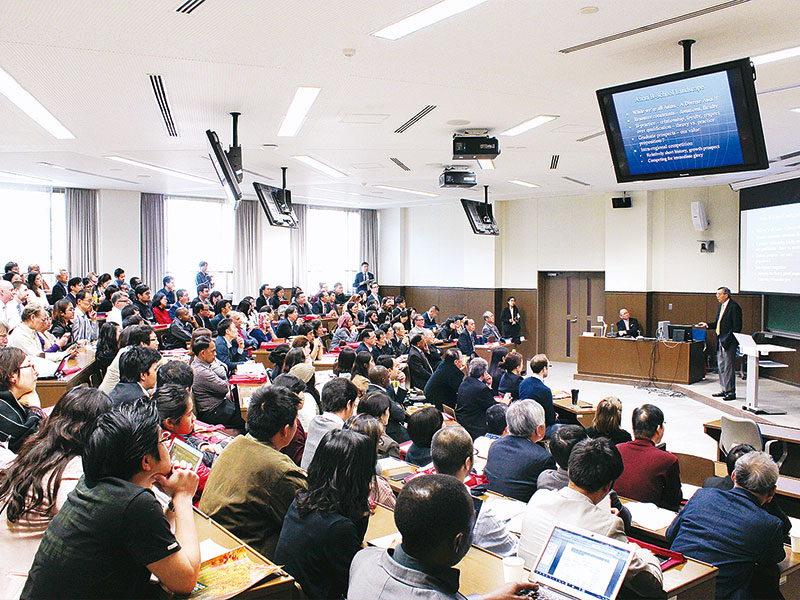 Asia Pacific Conference (AP Conference)
The AP Conference is an international academic conference held once a year at APU. Researchers and students from around the world participate to present their research and academic perspectives. In 2019, approximately 200 presenters and 350 participants from 20 countries gathered on APU's campus for the conference.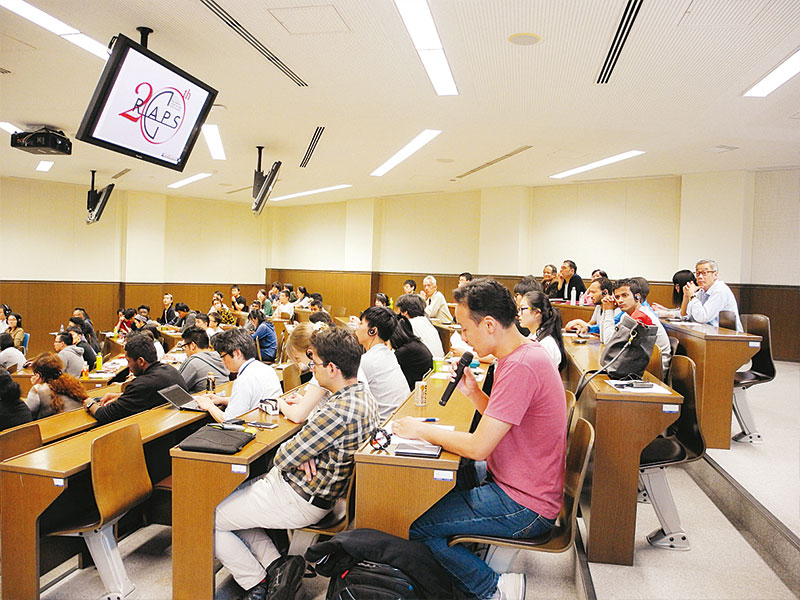 Academic Journals
The RCAPS Journal is an annual peer reviewed academic journal.
The editorial board conducts screening of all submissions. It is open to graduate school students.
RCAPS Working Paper Series/DOJO is an online series in which students/young researchers can publish their papers with comments by senior researchers for free.
IMPORTANT LINKS
Graduation Theses
Click here to view the topics of theses and dissertations from our Master's and Ph.D. graduates.
Research
Click here to visit our Research Office page for detailed information on Research at APU.
Facebook - APU Research Office
Click here to access our Facebook page where we regularly post updates and help you connect with fellow Research Students.