Graduate School of Management (MBA)
Specialization
MBA PROGRAM OVERVIEW
The MBA program at APU is conducted entirely in English in a culturally diverse learning environment. It offers a strong foundation in established management techniques, interactive classes with faculty and fellow students from around the world as well as opportunities for independent research and internships in the university's extended network with Japanese companies and organizations.
In addition to providing a standard curriculum for international business management, this program also offers students a chance to explore the Japanese style of management, which was built on the three pillars of long-lasting management, quality control and customer service excellence. Japanese management has emerged as an alternative management practice, serving as the new model for corporate management in the Asia Pacific region. The program not only opens up business opportunities in Japan — the world's third largest economy — but also various career options all over the world.
| | |
| --- | --- |
| Degree | Master of Business Administration |
| Program Duration | 2 years / 1.5 years (accelerated program) |
| Yearly Intake | 40 students |
| Enrollment Semesters | April, September |
COURSE STRUCTURE AND CONTENT
Students need to complete 44 academic credits of which 26 credits will be from required subjects, eight or more from specialization subjects, and six credits from management seminars. In addition to fulfilling the credit requirements, students must also conduct a research project and complete an extended piece of writing in the form of a master's thesis, independent final report, internship-based case study or a business plan. The research project must be approved by the university.
Students will also have the option to take basic Japanese language courses, credits from which will count towards the program completion requirements. Japanese language knowledge has aided many of our MBA graduates in seeking employment at Japanese companies. No extra fees will be charged for earning more than forty-four credits.
AREAS OF SPECIALIZATION
Accounting and Finance (AF)
The Accounting and Finance (AF) specialization discusses theories and concepts of corporate finance, financial engineering, financial institutions and financial accounting and managerial accounting. This provides students with skills to understand and interpret financial and accounting information. With advanced knowledge and tools in these areas, students will be able to formulate strategies, design control systems and evaluate the impact of cooperate strategies on various stakeholders.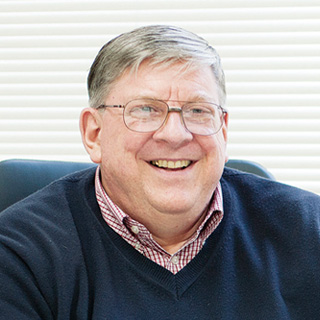 MBA, Professor
Phillip Dean Pardo (Canada)
Research Fields:

Business Analytics, Hospitality Management Accounting, Sentiment Mining, CRM, Valuation, Taxation, Auditing, Virtuous Management, Natural Capital Accounting
"With ninety-eight percent of students originating from outside Japan, our AACSB-accredited MBA program is truly international, with a diverse mixture of languages, cultures, and perspectives. Our business school meets the highest international standards, and our students, faculty, and alumni are all actively engaged and contribute to the global community."
Elective Subjects
Corporate Finance
Financial Engineering and Risk Management
Financial Institutions and Markets
Managerial Accounting
Financial Accounting
Quantitative Analysis and Statistics
Special Studies (Accounting and Finance)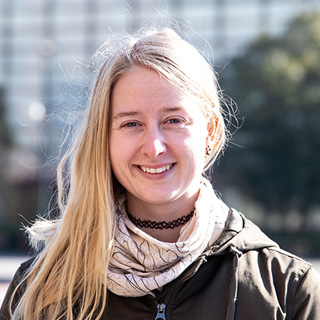 Marita Myren (Norway, Graduated in 2019)
Operations Officer, Danske Bank, Norway
"I traveled halfway across the world to study at APU, and it turned out to be an amazing journey. While studying for my MBA, I learned about organizational structures, business strategies, ethics, innovation, and operations management, but at the same time I learned how to interact with people from other cultures. At APU, I had the liberty to focus on subjects I am interested in, such as how companies stay innovative and motivate employees to create through goal setting. The knowledge and experience I gained helped prepare me to take on leadership positions in global, innovative companies."
Marketing and Management (MM)
The Management and Marketing (MM) specialization focuses on understanding and managing the human dimensions of organizations and markets. In business organizations, some of the most important actors are managers, employees and customers, whose decisions and actions are guided by a whole range of factors, from very 'rational' aspects to subjective perceptions such as emotion and moral values. The constant flux of market conditions requires adaptation as well as provides opportunities for creating new market and social values. This specialization prepares students to develop multi-dimensional strategies and sustainable capabilities for organizations in order to cope with the changing business environment.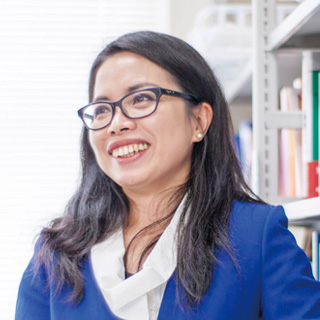 Ph.D., Professor
Lailani Alcantara (The Philippines)
Research Fields:

Management
"At APU, we bring the world to our classroom. Our MBA students and faculty come from different parts of the world with diverse professional backgrounds. Being part of our program means that you are not just achieving your potential-you are building a network of professionals who will make a difference in the world."
Elective Subjects
Human Resource Management
Sustainable Business in Asia Pacific
Marketing Research
Hospitality Management
Japanese Management and Entrepreneurship
Marketing Strategy in Emerging Economies with Simulation
Agile Product Development and Design Thinking
Special Studies (Marketing and Management)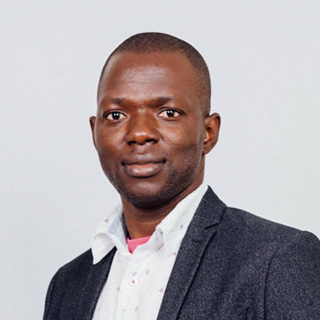 Joseph Junior Aduba (Nigeria, Graduated in 2017)
JSPS Fellow and Ph.D. Student, Ritsumeikan University, Japan
African Business Education Initiative for Youth (ABE Initiative) Scholarship Recipient
"The exceptional academic resources and conducive learning environment at APU helped me to strike a balance between theoretical study and practical application in real-life situations. The managerial prowess, analytical thinking, and research skills I developed fully prepared me for a Doctoral Program in Economics, which I now currently pursue at another outstanding university in Japan."
Entrepreneurship, Innovation and Operations Management (EIM)
The Entrepreneurship, Innovation and Operations Management (EIM) specialization focuses on how businesses and product ideas emerge, develop, and come to realization through entrepreneurship and innovation. This specialization also puts emphasis on the need for effective management of technology, production planning, operations management, supply chain management and creation and operation of new business models. It highlights the importance of innovation and creativity in launching, and running a business. This specialization also addresses the issues that might arise when managing a venture through the periods of its life cycle, such as the pre-establishment period, start-up period, growth period, and business expansion period.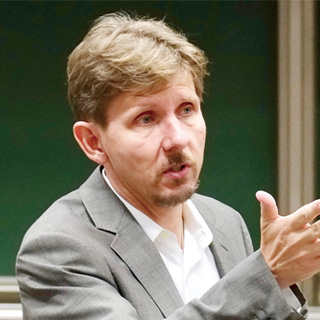 Ph.D., Professor
Rian Beise-Zee (Germany)
Research Fields:

Business Administration, Economics Statistics, Economic Statistics, Commerce
"Today's industries and industry leaders are always in need of innovative ideas, products, and business models. Equally important is a sustainable means of facilitating the implementation and organization of these elements through an equally innovative operations strategy. The courses in our Entrepreneurship, Innovations and Operations Management specialization provide students with the intellectual and practical tools to master both of these and to link them to their own future business goals."
Elective Subjects
Quality and Operations Management
Supply Chain Management
Project Management
Digital Business Strategy
Startups and Business Development
Innovation Systems and Entrepreneurship
Special Studies (Entrepreneurship, Innovation and Operations Management)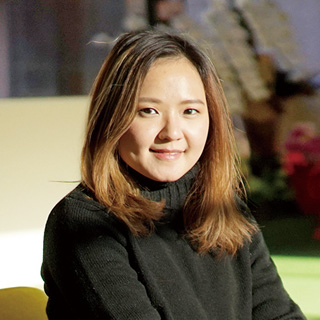 Kezia Stephanie Natania (Indonesia, Graduated in 2018)
Management Consultant, Skylight Consulting Inc., Japan
"APU's multicultural environment provides the perfect opportunity to learn about the business standards of other countries, as well as multiple opportunities for collaboration and discussion with classmates through small class sizes. This has given me new insights and knowledge from different cultural perspectives while also allowing me to share my own point of view. At APU, I was constantly being challenged to be a better version of myself all while preparing to become a leader with global values."
The Japanese Management (JM) specialization focuses on the philosophy and practices of Japanese corporations, which helped Japan to successfully industrialize. Japanese corporations, with their emphases on quality, innovation and customer service, as well as their unique style of human resource management and governance, provide an alternative to corporations that follow the Western business model. In this specialization, students will be able to assess both the successes and failures of Japanese management practices to gain a foundation for new models of corporate management in the Asia Pacific region.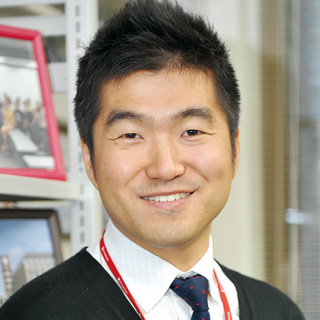 Ph.D., Professor
Geunhee Lee (Korea)
Research Fields:

Business Management
"The MBA program at APU prepares you to engage with Japanese corporations around the world. It opens the door to a managerial career in Japanese companies as well as companies that seek to enter or expand in the Japanese market. APU stands for the global integration of Japan, and it is the place you must be to explore your potential and establish your legacy in the international business world."
Elective Subjects
Sustainable Business in Asia Pacific
Japanese Management and Entrepreneurship
Financial Institutions and Markets
Japanese Corporations and Asia Pacific
Quality and Operations Management
Hospitality Management
Special Studies (Japanese Management)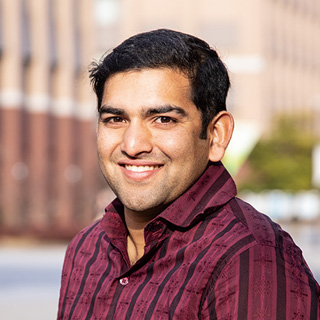 Anty Kannampilly Joseph (India, Graduated 2019)
Co-founder of JIITAK, Japan
"Despite coming from a mechanical engineering background, I was provided with a pool of opportunities at APU—from exposure to diverse cultures and learning from faculty with world-class expertise to gaining an entrepreneurial mindset. Thanks to APU's unique programs, such as short internships at family-run businesses and meeting with exchange students like those from Norway who shared their knowledge of fast-paced technological growth in Scandinavia, my time at APU also enabled me to expand my network within Japan and worldwide. Thanks to these experiences and the inspiring professors that supported me, I gained the practical knowledge needed to help me follow my passions and dreams."