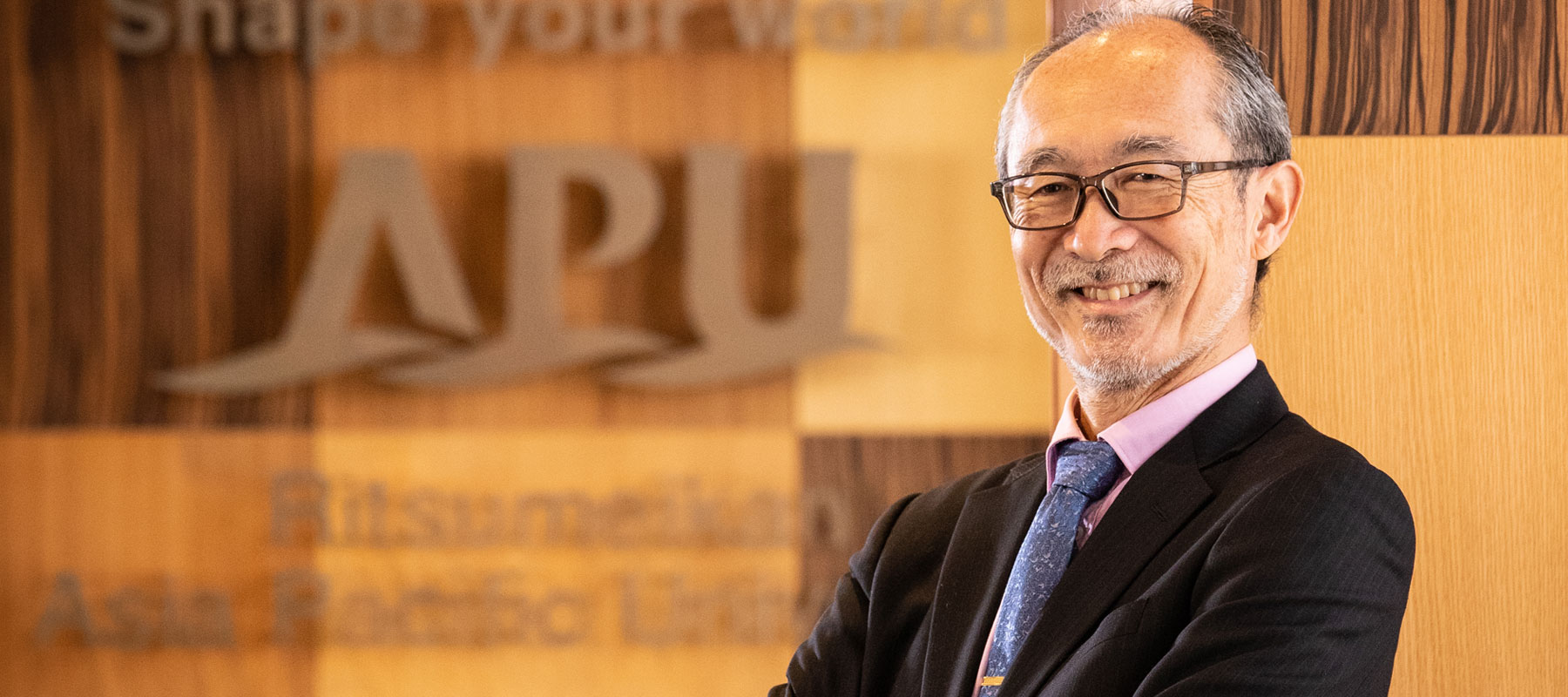 Greetings from the Dean
of the Graduate School of Asia Pacific Studies
Welcome to the APU Graduate School of Asia Pacific Studies.
The Asia-Pacific region, which has evolved with a focus on economic unity during the past three decades, is evolving into a broader "Indo-Pacific" configuration, with a newly growing security undertone. Governance of this growth center of the globe in the 21st century, from sub-national, national, to inter-state and transnational levels, in societal, economic, political, and environmental aspects, is of a critical determinant of the humankind's future.
Despite its small size, our graduate school nonetheless boasts a great diversity in terms of the students' nationalities and backgrounds. You are here to teach others as much as you are to learn from others. A balanced learning between practitioners and academics ensures that we are asking the right questions and that the discoveries we make contribute to the betterment of the human society and the eco-system.
We expect that the APU label you carry into the next stage of your career will promote us, as much as it does you. With this in mind, Get Ready!
SATO Yoichiro (Japan)
Professor and Dean of the Graduate School of Asia Pacific Studies
Degrees:

Ph.D. (Political Science), University of Hawaii

Research Fields:

Professor Sato graduated from the University of Hawaii with a Ph.D. in Political Science. At APU, he teaches under the International Relations Division, and his research fields are Politics and International Relations. Professor Sato has authored many books and papers, most of which focus on the Indo-Pacific

Research Activities: