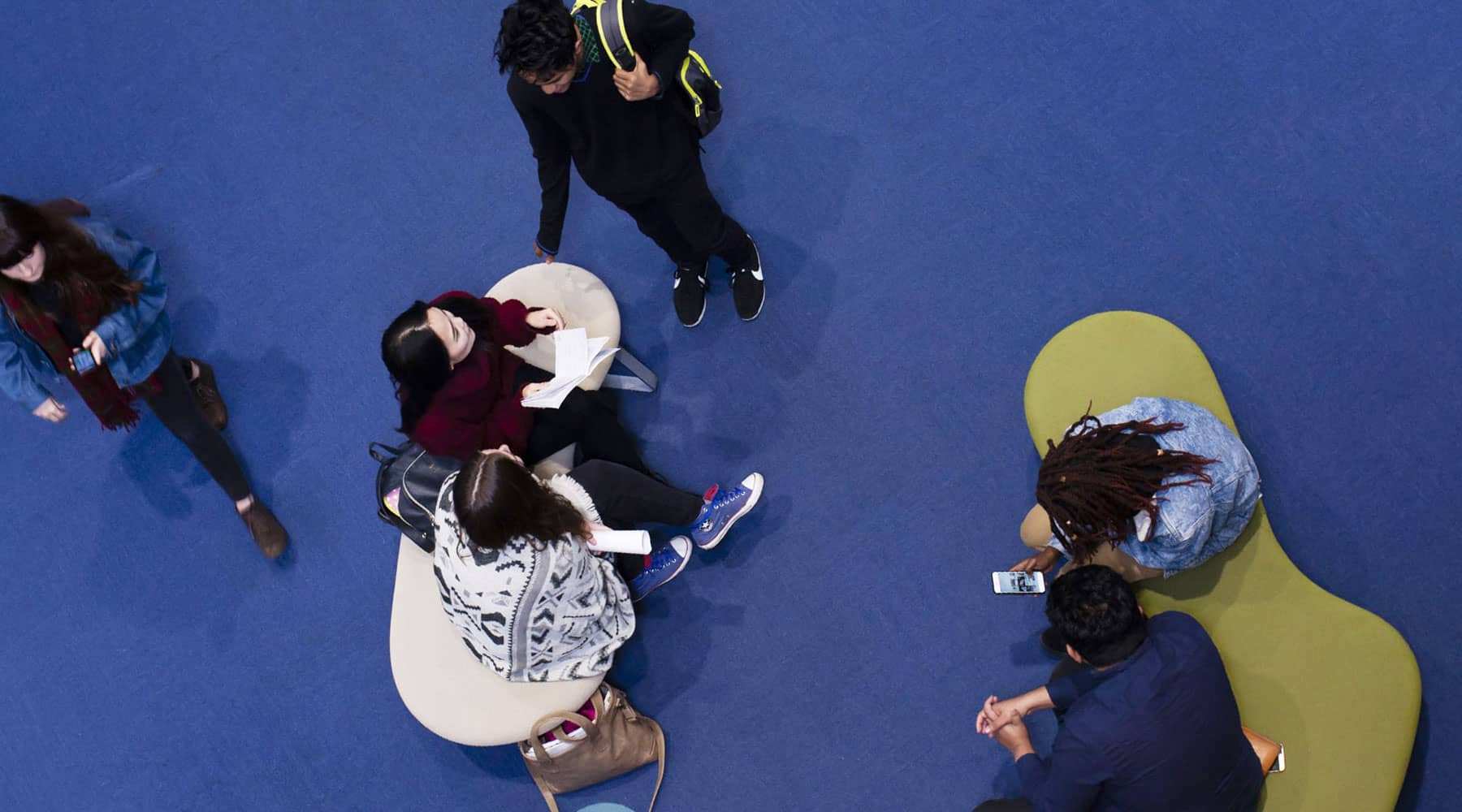 Master's in
Asia Pacific Studies (APS)
MASTER'S PROGRAM OVERVIEW - ASIA PACIFIC STUDIES (APS)
The master's program in Asia Pacific Studies aims to educate and transform students into competent leaders ready to handle challenges facing the Asia Pacific region. Individuals embarking on this program should possess a keen interest in research pertaining to one of two specializations, International Relations or Society and Culture. The broad range of issues addressed in these specializations are supported by four pillars: analytical foundation courses, core courses on the Asia Pacific region, division-specific courses and research-oriented intensive seminar courses. Under the supervision of their chosen faculty advisors, students will formulate and conduct research that systematically reflects knowledge gained through coursework as well as ideally through fieldwork in the Asia Pacific region.
Degree
Master of Science in Asia Pacific Studies
Divisions
International Relations (IR)
Society and Culture (SC)
Program Duration
2 years / 1.5 or one year (accelerated program)
Yearly Intake
15 students
Enrollment Semesters
April, September
COURSE STRUCTURE AND CONTENT
A broad range of issues are addressed in the two divisions: International Relations and Society and Culture. The courses taught under this program consist of four pillars: analytical foundation courses, core courses on the Asia Pacific region, division specific courses and intensive research-oriented seminar courses. Most courses are run on a quarterly basis, each lasting approximately two months. This program nurtures students' research skills, including the ability to formulate frameworks for analyses, collect and analyze data and test arguments and hypotheses.
Students are expected to conduct research under a specific theme in a systematic manner throughout their studies. At the end of the program, students must submit a thesis or report on a theme of their choice, which they have developed under personal guidance from their supervisors in the seminar courses run throughout the duration of the program.
During this process, students are encouraged to conduct field surveys in the Asia Pacific region. Students can apply for financial support for these field surveys through the graduate school. In addition, APU organizes numerous seminars and conferences and invites prominent scholars and researchers to share on their fields of expertise. Students are encouraged to develop their research by taking advantage of these opportunities.
DIVISIONS
International Relations (IR)
The International Relations division provides students access to faculty with a rich set of academic and practical experience in fields of diplomacy, peace building, conflict resolution, political economy, international law and regional cooperation. In addition to our wide spectrum of perspectives among faculty, APU campus hosts students from over 100 countries. The diverse student body presents an unparalleled chance to engage in course content and discussions with students and faculty from around the globe.
Coupled with scientific research and life-based training, students completing advanced degrees in International Relations will be equipped for pursuing global careers mainly in international organizations, government services, NGOs, corporate leadership, academia, education, and media.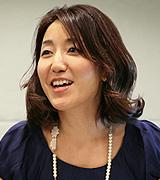 Ph.D., Associate Professor and Division Head
HEO Emilia S. (Korea)
Degree:

PhD in International Relations (The Graduate Institute of International and Development Studies, Switzerland), Master's in International Expertise (INALCO, France), Master's in European Studies (University of Paris VIII, France)

Research Fields:

International Relations, Conflict Resolution, Peace Studies
"To contribute to cultivating global citizens outlined in the APU2030 Vision, the International Relations division invites students to gain substantive knowledge of world issues, develop critical thinking though interactive learning, and nurture a heart of love for humanity, which in turn leads them become aware of their own peace agency. We welcome students who wish to make a major impact on the international stage to join our intellectual community."
Division Overview
The International Relations (IR) division is aimed at expanding students' empirical knowledge base and sharpening their analytical and theoretical thinking regarding social, political, economic and security phenomena in the globalizing world. The courses in this division provide a useful knowledge base for both academic-bound students and practitioner-bound students with intended careers in security, diplomacy and media. While taking subjects such as international security, international law and conflict resolution, students also focus on writing a thesis or research report.
Major Subjects
Regionalism and Globalization
International Law
International Political Economy
Comparative Politics and Government
Special Studies
Conflict Resolution
International Security
Recommended Elective Subjects
Changing Social Landscapes
Migration and Trans-nationalism
Social Organization and Institution
Disaster Relief and Rehabilitation
International Public Administration
International Organizations
Sample Research Topics
Arctic Medley: A Study of the Interplay between Local and Great Power Politics in the Arctic
Explaining Russian and Chinese Foreign Policy in Central Asia through Identity and Grand Strategy
International Dispute Settlement – The Edge between International Law and Politics: Case Studies and Implications
Responding to the Trans-Pacific Partnership (TPP): Comparative Study on International Trade of Malaysia, Vietnam and Indonesia
Sample Career
Academic Career
University lecturer
Doctoral program
Government Offices
Ministry of Foreign Affairs, Republic of Sierra Leone
Ministry of Foreign Affairs, Trade and Development, Canada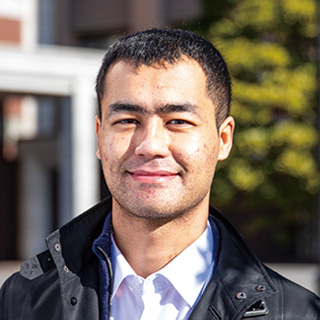 Sirojiddinov Shokhrukh (Uzbekistan, Graduated in 2020)
"Joining the International Relations division in the Graduate School of Asia Pacific Studies does not only provide me with an environment of academic excellence and intellectually stimulating research, but also the opportunity to work with supportive faculty, be part of a thriving graduate student community, and access an engaging alumni network. My experiences at APU so far have allowed me to thrive in my research activities and obtain critical analytical techniques to focus on the issues of vital importance to the Asia Pacific region."
The Society and Culture division fosters an interdisciplinary perspective through diverse fields of coursework and empirical research instructions in order to identify, analyze and tackle socio-political and cultural issues affecting the Asia Pacific region.
Faculty members in the program have expertise in various fields and are fully committed to assisting students in acquiring theoretical and practical knowledge, as well as methodological skills necessary for succeeding in their individual projects. One of the great benefits of studying at APU, besides the academically inspiring courses and instruction offered, is to explore various aspects of Japan while being immersed in a vibrant, multicultural environment on campus. This not only helps our Society and Culture students to become more open-minded thinkers or scholars, but also turns them into versatile researchers.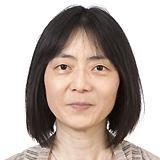 Ph.D., Professor and Division Head
YOSHIDA Kaori (Japan)
Degree:

Ph.D. in Asian Studies (Comparative Culture Studies) (University of British Columbia, Canada), M.A. in Communication Studies (University of Calgary, Canada), M.Ed. in Language Education (Fukuoka University of Education, Japan)

Research Fields:

Media and Cultural Studies, Gender and Ethnicity in Media, Media and Politics, Popular Culture, Dark Tourism
"In the Society and Culture division, students deepen their knowledge of the rapid transformations taking place in the age of globalization through the lens of media, society, and culture. Students also gain practical knowledge through courses on theory and research methodologies in the social sciences. Placed in the unique multicultural environment at APU, the SC Division trains our graduate students to become specialists on the sociopolitical issues that characterize our time, while acquiring the cosmopolitan dispositions required to excel on the global stage."
Division Overview
The Asia Pacific is one of the most rapidly developing regions in recent decades. To capture the patterns of social and cultural changes occurring, the Society and Culture (SC) division is devoted to promoting comparative academic research on the region. Students acquire practical skills in formulating and conducting research using theories and methods developed in sociology, cultural anthropology, media and communication studies. With knowledge concerning social and cultural backgrounds of the countries and regions of the Asia Pacific, graduates of the program have greater access to employment opportunities in government, industrial, commercial and academic institutes.
Major Subjects
Changing Social Landscapes
Media and Communication
Migration and Trans-nationalism
Social Organizations and Institutions
Sociology and Everyday Life
Special Studies (Society and Culture)
Cultural Change
Recommended Elective Subjects
Regionalism and Globalization
Comparative Politics and Government
Planning and Evaluation
Urban Sustainability
Comparative Economic Development
Community Development
Sample Research Topics
Voices from the South: Identity Construction of Malay Muslim Women in Thailand through Auditory Media
Recreating History: Understanding Bakumatsu-Ishin Period through Japanese Manga
Absorb the New and Preserve the Old: The Changing Patterns in Japanese Eating Habits and the Consequences on Washoku Culture
Viewing the Contemporary Within the Contemporary: Fan Internalization of the Hikikomori Phenomena in Western Fans
Sample Career
Academic Career
University lecturer
Doctoral program
Government Offices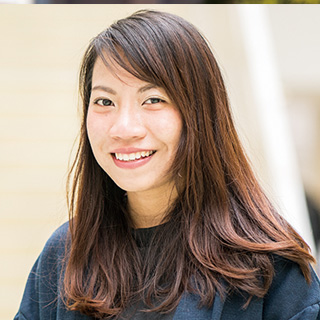 Alisha Rabuepin (Thailand, Graduated in 2018)
Sales Support Representative, Farm Frites International B.V., Thailand
"Due to my desire to pursue a career in academic work related to the field of Japanese popular culture, I was motivated to join the Society and Culture division. The professors in this division specialize in a broad range of topics and encourage their students to analyze their lectures critically. By interacting and discussing directly with these professors and my classmates, I have broadened my perspectives both academically and professionally as a global-minded citizen."