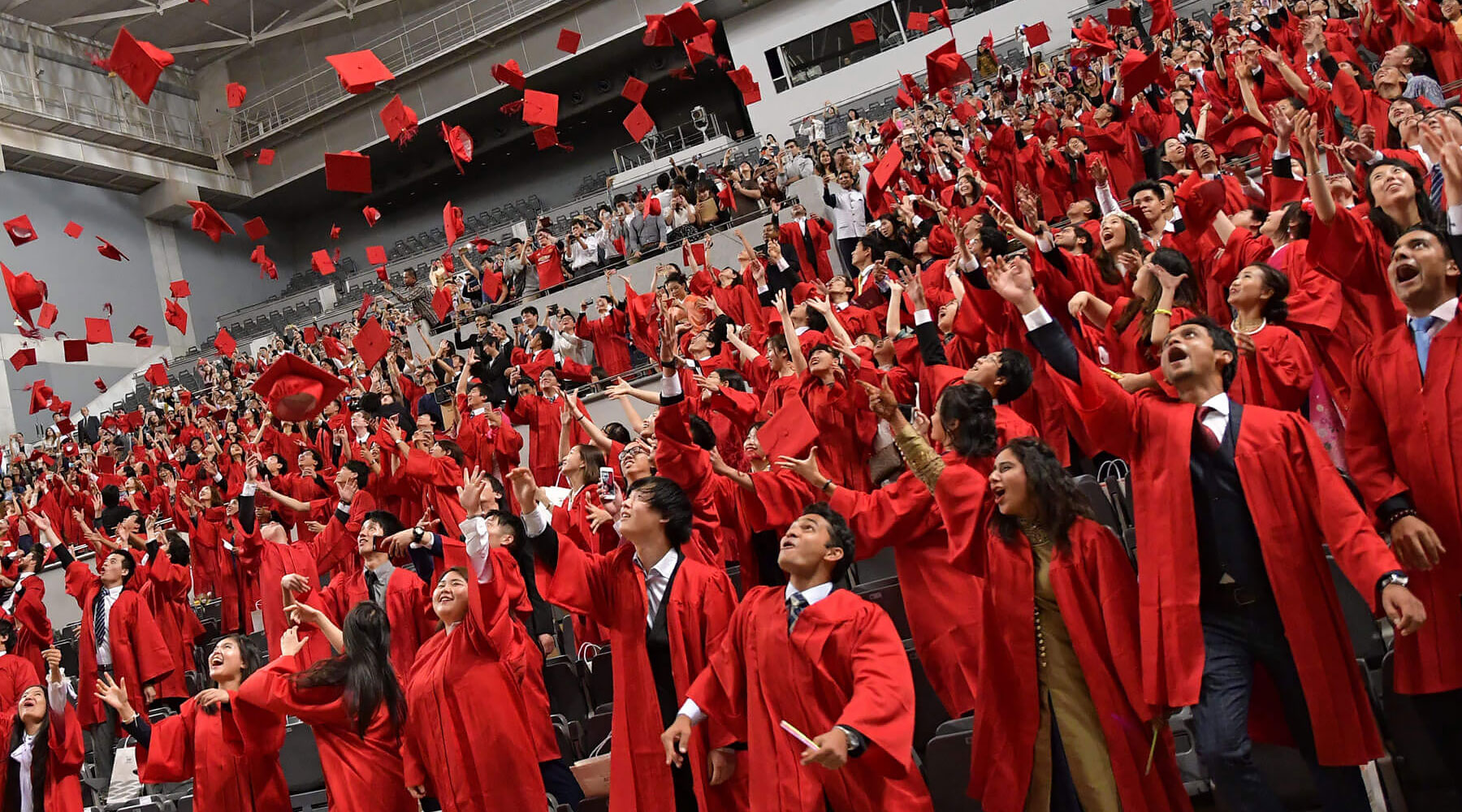 Alumni & Careers
STUDENT TESTIMONIALS
Over the years, our alumni have put to use the skills they gained at APU and continue to shape the world in a variety of different ways. Here are a few testimonials of APU's graduate students.
Also have a listen to APU MBA Graduate, Mohamed Muse Hassan (Somalia), as he shares his experiences at APU and elaborates on how he is now carrying out work inspired by his studies at APU.
GRADUATE SCHOOL OF MANAGEMENT (MBA)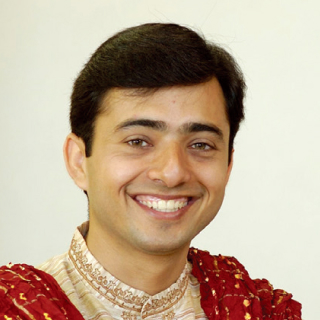 Mukul Mehta (India, Graduated in 2005)
Deputy General Manager
Nippon Steel & Sumikin Bussan India Pvt. Ltd., India
Alongside my MBA courses and seminars, I worked as a System Assistant, Resident Assistant and also participated in various extracurricular activities. Thanks to all these experiences, I turned into a more confident and responsible leader. In 2005, I also started a volunteer group with students from fifty other countries called "Ai No Nami" (A Wave of Love) for the Sumatra earthquakes/tsunami disaster. From this experience, I also became a firm believer in "Tomo ni lkiru" (harmonious coexistence).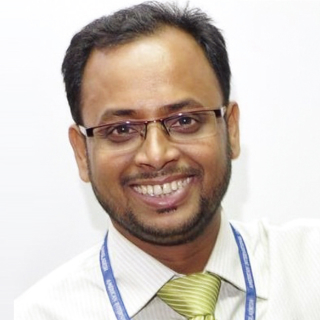 Dr. Md. Dulal Miah (Bangladesh, Graduated in 2005)
Assistant Professor of Finance
University of Nizwa, Oman
APU provides students with a state-of-the-art education and a congenial learning environment to further their creativity and knowledge. This multicultural setting also helps students learn how to adapt to different values and cultures while respecting diverse thoughts and philosophies. These attributes make it an exciting and attractive place for someone aspiring to contribute to society with their knowledge and wisdom.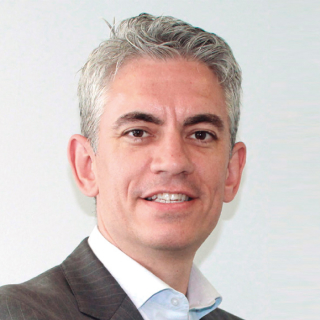 Alan Schroeder (Canada, Graduated in 2008)
Associate Director, External Relations
British Columbia Council for International Education, Canada
Choosing APU means choosing a unique environment in which you will study, live and develop relationships with many talented students from across the world, in the beautiful natural setting of Beppu in southwestern Japan. APU's extensive connections with Japanese and international employers all across Japan and beyond offer excellent opportunities for students to pursue internships during semester breaks and post-graduation employment. This international APU experience has had an extremely influential role in my career path.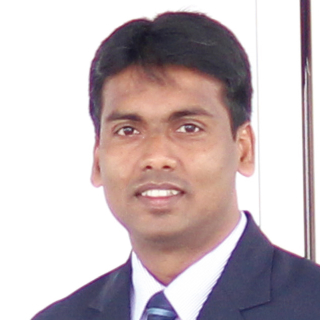 Manjula Kumara
Wanniarachchige (Sri Lanka, Graduated in 2009)
Senior Lecturer, Coordinator (MBA Program)
University of Ruhuna, Sri Lanka
The truly international and multicultural environment of APU presents students with a plethora of opportunities to delve into different cultures, traditions and languages, creating lasting connections that transcend borders. The challenging academic environment enriches students' growth as individuals and citizens of the global commurn­ty, and the diverse faculty members, with expertise and passion in business and research, encourage students to develop real-world professional skills.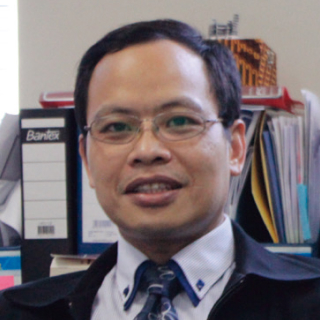 Damian Lesmin (Indonesia, Graduated in 2010)
Section Chief of Service Sector Taxpayer Compliance, Directorate General of Taxes
Ministry of Finance of Indonesia, Indonesia
APU's MBA program experience was captivating. It allowed me to acquire in-depth knowledge of and cultivate an international approach to business issues. APU has also contributed to expanding my network, and the people that I met there became lifetime friends-personally and professionally. Thanks to APU, I am now connected to people from all continents.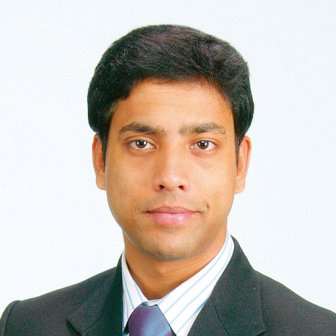 Anod Kumar Rai (India, Graduated in 2010)
Local to Global Technology Coordinator
Marsh Japan, Tokyo HQ, Japan
The MBA program teaching style is interactive with weekly discussions, presentations and reports. Also, the optional Japanese language classes helped me adapt to a new environment. Overall, this knowledge helped me to quickly transition to my current role in the IT services sector in Tokyo. I am sure APU will continue to provide its students with the tools they need to create a brighter future for years to come.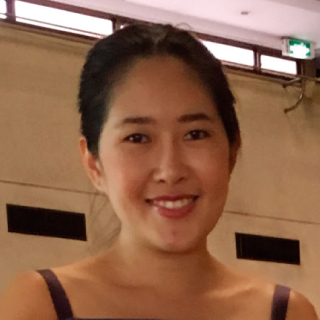 Eurusa Anuchachart (Thailand, Graduated in 2011)
Card Operations Analyst - European Market
ExxonMobil Limited, Thailand
My MBA classmates came from all walks of life, having various backgrounds ranging from engineering to hospitality management. This made brainstorming sessions quite interesting. APU offers an AACSB-accredited MBA program that is very interactive with many case studies and seminars. The alumni network is extensive, diversified and intemational.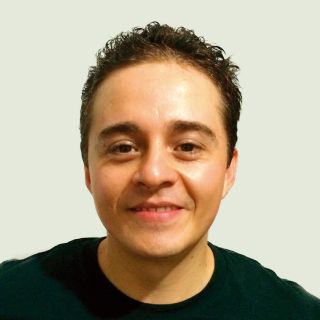 Christian Meza (Mexico, Graduated in 2011)
Production Control Coordinator
Johnan de Mexico, Mexico
The chance to experience different cultures with international students as well as with faculty members is invaluable. This is one of the strongest points for choosing to study at APU. The MBA program provides an insightful approach to addressing real life situations through analysis and discussions of case scenarios. I am truly thankful for all the enlightening advice and inspirational ideas provided by my fellow classmates and professors.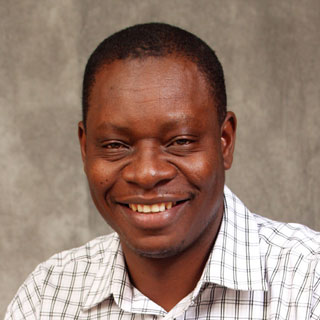 Taurai Chinyamakobvu (Zimbabwe, Graduated in 2011)
Managing Director
Flocash Limited, Tanzania

Zimbabwe Director
Wezeshwa Fund Limited, Zimbabwe
From APU's MBA program, I learned about Japanese culture and how business is conducted in Japan. I am now a consultant to Japanese companies conducting business in Africa, and I also work closely with the Embassy of Japan as Secretary-General of the Zimbabwe-Japan Alumni Association. The African continent is growing rapidly, and thanks to the skills I acquired at APU, I am one of the active members of this new development.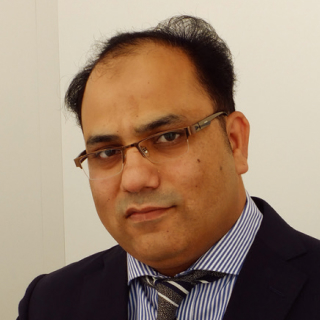 Naheed Akhtar (Pakistan, Graduated in 2013)
President
LATIF INTERNATIONAL CO., LTD, Japan
My time spent at APU was an unparalleled experience Through the multicultural environment, I was able to build a strong and extended international network. After getting my MBA degree, I started working as a business consultant in a firm in Tokyo and soon after established my own company, "LATIF INTERNATIONAL CO., LTD." Some of my current business clients are my former APU classmates.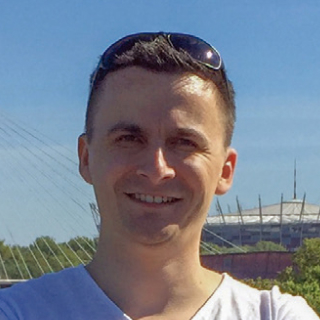 Piotr Halys (Poland, Graduated in 2014)
Manager, Supply Chain Leader
Procter & Gamble, Poland
From a European point of view, Japan is seen as an exotic study destination-but I quickly realized that moving to Japan and studying my MBA at APU was one of the best choices in my life. Through this program I was able to leam about Japanese management, intemational business and various cultures of Asian countries. My time spent in Japan gave me a deep understanding about the importance of quality, spirit of long-lasting relationships and collaboration with others.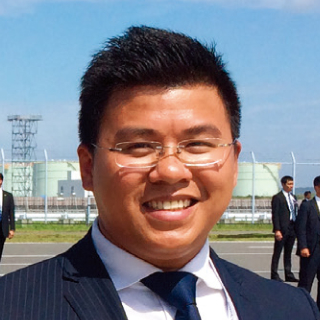 Ha Viet Anh (Viet Nam, Graduated in 2015)
Business Producer
Bandai Namco Entertainment Inc., Japan
At APU, my MBA professors provided me with extensive and in-depth knowledge of business administration. I gained not only professional skills but also an insight into practical business philosophies that have enabled me to make numerous contributions to society, while also keeping to the standards of business ethics. Furthermore, this program has cultivated my endurance under pressure, nurturing my confidence and leadership potential.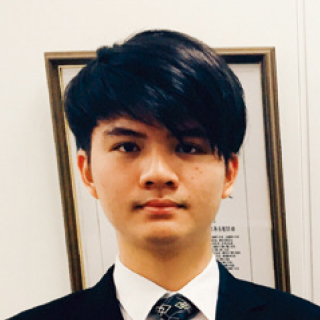 Vuong The Ton (Viet Nam, Graduated in 2015)
Global HR Recruiter & Director Assistant
LEOC Co., Ltd., Japan
At APU, the coursework and research tasks encourage students to be active, interactive and teamwork-oriented. Combining a multicultural learning environment with a practical case-study based curriculum, the MBA program presents a unique and rewarding journey which enables students, myself included, to become future leaders of the business world.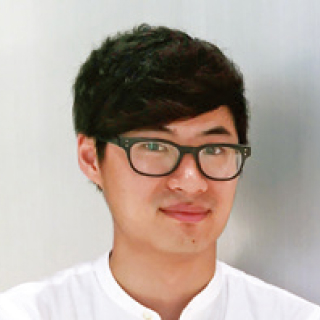 Feng Xiaoyu (China, Graduated in 2015)
Business Producer
Bandai Namco Entertainment Inc., Japan
I am extremely proud to be part of Bandai Namco Entertainment Inc. It has always been one of my dreams to work at this company. To help me achieve this dream, I chose to get my MBA at APU, as one of the program's main focuses is the study of Japanese companies. The MBA program helped me develop the necessary business skills for our dynamic global society.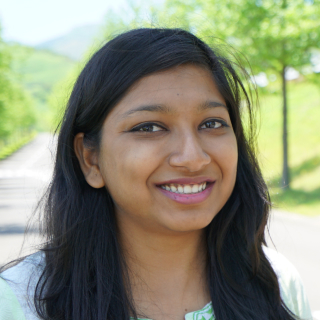 Rashmi Kumari (India, Graduated in 2016)
When I was looking for an MBA program, I found APU among the top twenty business schools in the field of international management in East Asia. With a background in Japanese language and prior experience living in Japan during my undergraduate study, I opted for APU's MBA program because of the availability of English instruction and various scholarship opportunities provided to me.
With countless careers options emerging in the globalized world, APU prepared us —the future managers—to understand and appreciate different cultures. My classmates at APU come from all corners of the globe, which fosters a strong community that shares, discovers and learns together.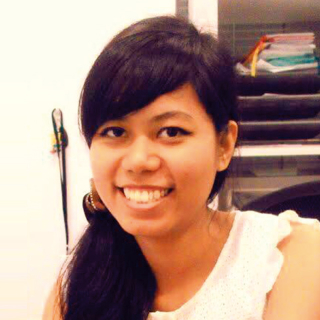 Theingi Thaw (Myanmar, Graduated in 2016)
APU is a great place to study because of its distinguished scholars' support and guidance, highly-qualified faculty members and comprehensive IT support for research and study. The library and other facilities are modern, and the student dormitory, AP House, is very comfortable. After the completion of the MBA program, I decided to further my studies at APU and enrolled in the doctoral program in Asia Pacific Studies.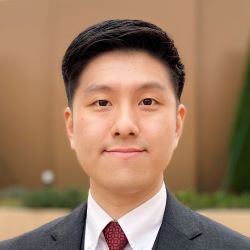 Avila Cardlo Irawan (Indonesia, Graduated in 2017)
Senior Consultant
Deloitte Consulting, Japan
My top three reasons for choosing APU's MBA program were the active learning curriculum, the multicultural environment, and the ability to learn foundation Japanese at the same time. With enough determination to make the most of the two-year program, you can graduate from APU with a very strong profile: a global-minded MBA holder who can speak multiple languges.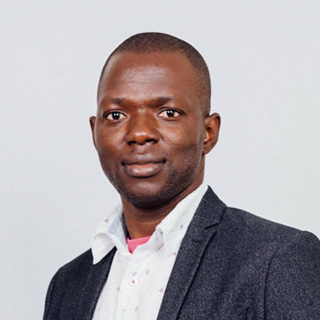 Joseph Junio Aduba (Nigeria, Graduated in 2017)
Doctoral Student
Ritsumeikan University, Japan
The exceptional academic resources and conducive learning environment at APU helped me to strike a balance between theoretical study and practical application in real-life situations. The managerial prowess, analytical thinking, and research skills I developed fully prepared me for a Doctoral Program in Economics, which I now currently pursue at another outstanding university in Japan.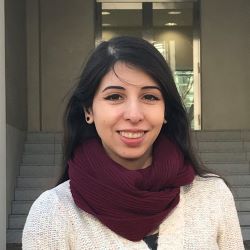 Victoria Andrea Garay Vargas (Chile, Graduated in 2017)
Economic Advisor
Embassy of Uruguay in Japan, Japan
APU is a university that can open new windows of opportunity in your career. Thanks to the unique education I received, I acquired important academic and professional skills that allowed me to understand and conduct business from a global point of view.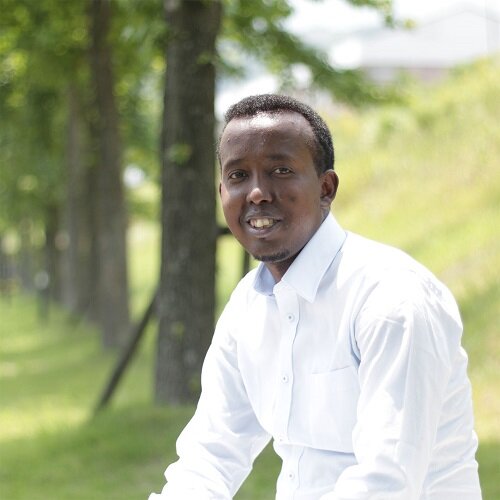 Mohamed Muse Hassan (Somalia, Graduated in 2018)
Director of the IITE Institute
SIMAD University, Somalia
My time at APU was the best two years of my life. I met many amazing people and made friends from all over the world that I am still connected with today. My current position as the director of IITE institute at SIMAD University and the work I am doing in Somalia was inspired by Japan and the unique and multicultural environment of APU. Our institute's mandate is to prepare the human capital necessary for the recovery of Somalia, and we do this by helping the youth to start their own businesses. By targeting the priority sectors and areas in the country we are working to build a different future for Somalia. This work is possible due to ideas that began to develop at APU.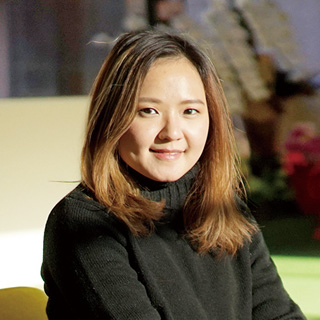 Kezia Stephanie Natania (Indonesia, Graduated in 2018)
Management Consultant
Skylight Consulting Inc., Japan
APU's multicultural environment provides the perfect opportunity to learn about the business standards of other countries, as well as multiple opportunities for collaboration and discussion with classmates through small class sizes. This has given me new insights and knowledge from different cultural perspectives while also allowing me to share my own point of view. At APU, I was constantly being challenged to be a better version of myself all while preparing to become a leader with global values.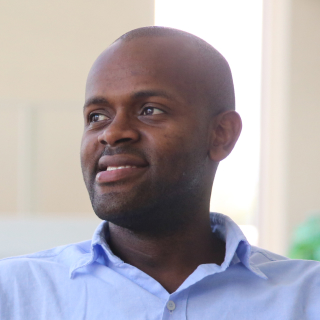 Nicholas John Nderungo (Tanzania, Graduated in 2018)
It is a wonderful and unique experience studying in Japan, precisely as a graduate student of APU. The MBA program here provides me with a global understanding of business as well as in-depth study of the Japanese Management style. My study focuses on innovation and operation management and I am confident that the knowledge I acquire in this program will equip me with an alternative set of skills and the creativity necessary to solve world business concerns.
The campus provides an amazing environment with modern facilities and a diverse student body from over eighty countries. There are also numerous opportunities for interaction that support both academic and social life with fellow students and faculty. During my studies, I have also enjoyed traveling around Japan and this has greatly helped me in becoming a well-rounded person.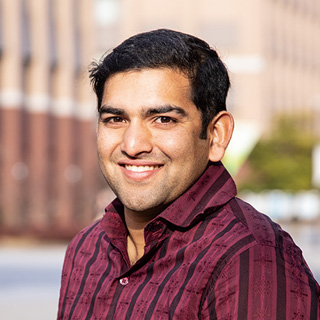 Anty Kannampilly Joseph (India, Graduated in 2019)
Co-founder
JIITAK, Japan
Despite coming from a mechanical engineering background, I was provided with a pool of opportunities at APU—from exposure to diverse cultures and learning from faculty with world-class expertise to gaining an entrepreneurial mindset. Thanks to APU's unique programs, such as short internships at family-run businesses and meeting with exchange students like those from Norway who shared their knowledge of fast-paced technological growth in Scandinavia, my time at APU also enabled me to expand my network within Japan and worldwide. Thanks to these experiences and the inspiring professors that supported me, I gained the practical knowledge needed to help me follow my passions and dreams.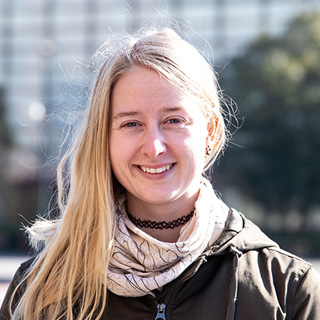 Marita Myren (Norway, Graduated in 2019)
Operations Officer
Danske Bank, Norway
I traveled halfway across the world to study at APU, and it turned out to be an amazing journey. While studying for my MBA, I learned about organizational structures, business strategies, ethics, innovation, and operations management, but at the same time I learned how to interact with people from other cultures. At APU, I had the liberty to focus on subjects I am interested in, such as how companies stay innovative and motivate employees to create through goal setting. The knowledge and experience I gained helped prepare me to take on leadership positions in global, innovative companies.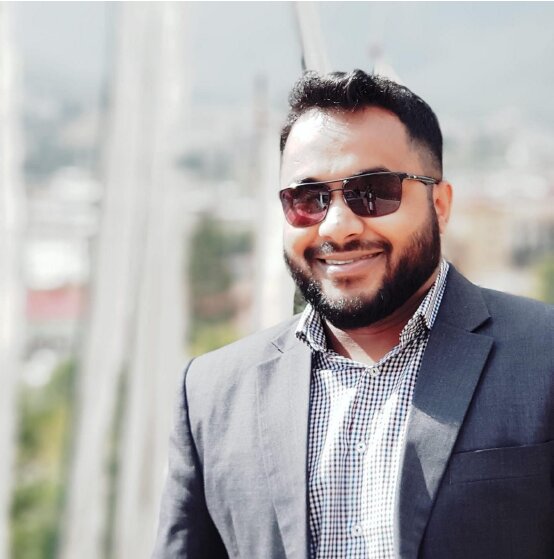 Md. Imdad Hossain Khan (Bangladesh, Graduated in 2022)
By joining APU's MBA program, I have received more recognition than I ever imagined. My professors are immensely helpful and through the connections I am creating I was able to begin working as a part-time Research Assistant. I am learning a lot through this work that will be invaluable in the academic career I am pursuing. Right at this moment, I am applying for Ph.D. programs and have chosen several prestigious universities in Japan, including APU. When you pursue your passion at APU and step out to connect with people, there will be countless opportunities waiting for you to attain.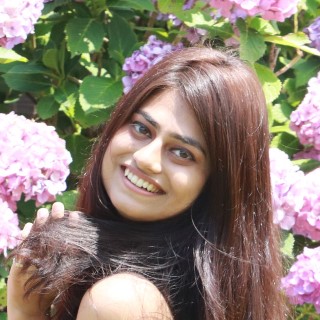 Sakshi Verma (India, Graduated in 2022)
E-Procurement, Business Development
HIPUS Co. Ltd, Japan
I had been wanting to pursue higher studies in Japan for quite some time. As a former employee of Ritsumeikan University in India, I chose to go for APU's AACSB- and AMBA-accredited MBA program. And it was the best place to be! The small, compact class room sizes at APU's graduate school create an efficient study environment. Being one of the most diverse universities in Japan, surrounded by students and faculty from all around the globe, my time at APU taught me the value of cultural differences. Last but not the least, at APU I had plenty of opportunities to network with various organisations globally.
GRADUATE SCHOOL OF ASIA PACIFIC STUDIES (MASTER'S)
ASIA PACIFIC STUDIES (APS)
International Relations (IR)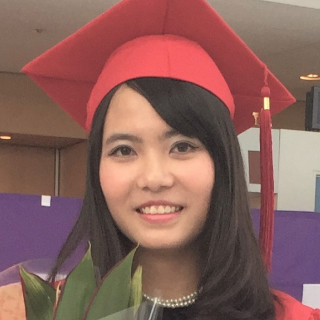 Tran Thi Bich (Viet Nam, Graduated in 2017)
Doctoral Student
University of Antwerp, Belgium
APU not only has a quality International Relations program but also houses an active research center. By presenting at its annual Asia Pacific Conference (AP Conference), I received valuable feedback from international scholars that helped to improve my research. Through the conferences, seminars, and workshops I attended at APU, I was able to meet many experts and build my professional network.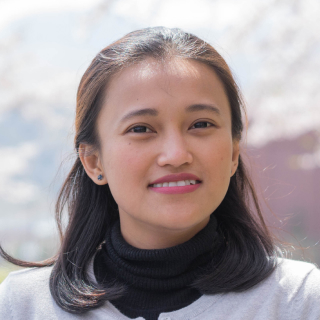 Dinar Swastiningtyas Theosa (Indonesia, Graduated in 2017)
Consultant
MUFG Bank Group, Indonesia
APU's GSA program provided me with outstanding experiences both inside and outside of the classroom. Not only did courses in the International Relations (IR) division challenge me to think in depth and analytically about international affairs, the multicultural environment allowed me to do so with a worldwide network of friends and classmates whose different perspectives acted as precious learning resources during classroom discussions. Additionally, the ample opportunities for research funding and assistance gave me the invaluable experience of presenting my research at reputable international conferences around the world. During my study, I was constantly enriched by the academic setting at APU, the embracement of global values that inspired me to approach my research – and my personal life – from multiple perspectives. I feel that the master's program at APU did not only shape me into who and what I wanted to be, but also prepared me thoroughly for my next journey.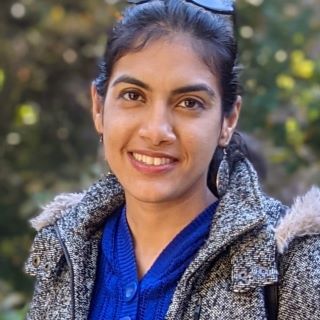 Astha Chadha (India, Graduated in 2020)
Doctoral Student
Ritsumeikan Asia Pacific University, Japan
APU's Master of Asia Pacific Studies is a unique learning platform that enabled me to effectively communicate, cooperate, and collaborate with my international peers on academic and creative projects. I not only learned in depth about my specialization (International Relations), but I also learned lessons that will be invaluable throughout my academic journey from the courses packed with assignments, presentations, and academic writing tasks. APU's outstanding faculty and my inspiring supervisors challenged me to prove my mettle and relentlessly pursue my dreams, and so I decided to continue into APU's Ph.D. program. Furthermore, how the university provided us with adequate academic, logistical, and financial support even during the pandemic to ensure unhindered learning was truly commendable and heartening.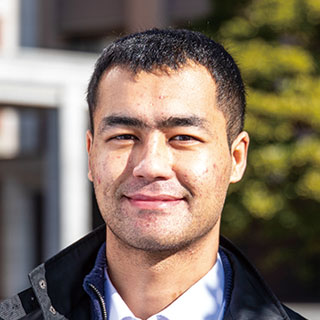 Sirojiddinov Shokhrukh (Uzbekistan, Graduated in 2020)
Joining the International Relations division in the Graduate School of Asia Pacific Studies does not only provide me with an environment of academic excellence and intellectually stimulating research, but also the opportunity to work with supportive faculty, be part of a thriving graduate student community, and access an engaging alumni network. My experiences at APU so far have allowed me to thrive in my research activities and obtain critical analytical techniques to focus on the issues of vital importance to the Asia Pacific region.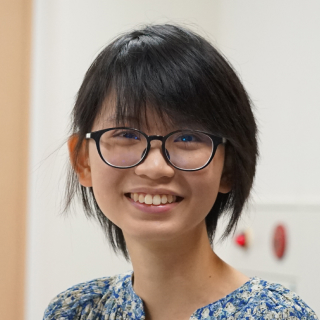 Nhu Ngoc Nguyen (Viet Nam, Graduated in 2017)
Every choice we make is a step on the path of self-discovery. Whether or not to pursue a degree in higher education, when and where to do so, and under whose guidance - these are choices that, when made wisely, can enable self-betterment and shape future visions in one's chosen profession. The choice to join the Society and Culture division at APU's Graduate School of Asia Pacific Studies has not only given me the chance to pursue my master's degree, but has also acquainted me with the right people who support me unfailingly and help recognize my passions, strengths, and weaknesses. While professional consultation is always available when needed, I appreciate that in our division we are encouraged to explore and develop our research freely and independently. The program duration of two years is indeed short, but filled with rewarding experiences, valuable lessons, and cherished memories with professors and friends. It is a choice that I'm proud of making, for it has made me a better person - rich in knowledge and gratitude.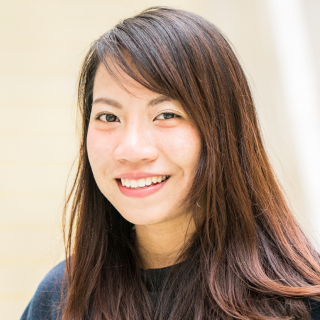 Alisha Rabuepin (Thailand, Graduated in 2018)
Sales Support Representative
Farm Frites International B.V., Thailand
Due to my desire to pursue a career in academic work related to the field of Japanese popular culture, I was motivated to join the Society and Culture division. The professors in this division specialize in a broad range of topics and encourage their students to analyze their lectures critically. By interacting and discussing directly with these professors and my classmates, I have broadened my perspectives both academically and professionally as a global-minded citizen.
INTERNATIONAL COOPERATION POLICY (ICP)
International Public Administration (IPA)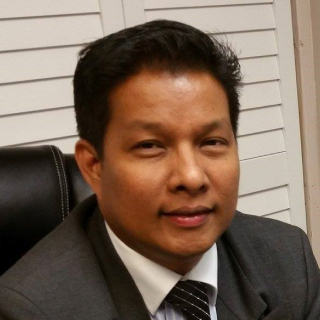 Swe Sett (Myanmar, Graduated in 2014)
I'll never forget my life at APU, which was full of exciting academic challenges and deep satisfaction with the unique multicultural environment. During my time as a student in the master's program for International Cooperation Policy, I was able to create strong bonds with friends and colleagues all over the world — a personal network of accomplished professionals that I am still a part of today. After graduating under the expert guidance of my professors, I accomplished my dream of rejoining the Ministry of Foreign Affairs in my home country as a diplomat. I am now serving as First Secretary in Myanmar's embassy in Washington DC, USA. The real-world experience, knowledge, and awareness of international issues that I obtained through my studies at APU are invaluable to me as they have proven to be essential tools in my career in international diplomatic relations. I am very grateful for and will always remember my dear professors and classmates at APU.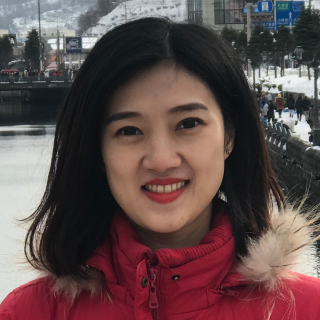 Jie Lin (China, Graduated in 2018)
Japanese Grant Aid for Human Resource Development Scholarship (JDS) Recipient
Studying in APU is like joining an exclusive world journey. Interesting and academically stimulating lectures, in addition to significant hands-on experiences, have given me the chance to familiarize myself with in-depth knowledge of international public administration. Supportive faculty, various campus activities, and ample opportunities for research funding and assistance have also provided the right mixture of knowledge, skills, and attitude necessary for me to take a step higher in my career path.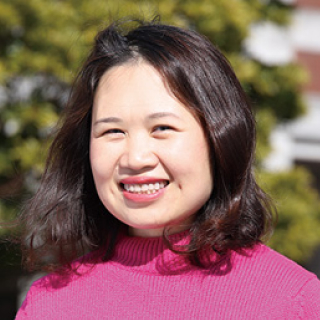 Nguyen Quynh Hoa (Viet Nam, Graduated in 2020)
Lecturer
Hanoi University of Science and Technology, Viet Nam
Becoming a graduate student at APU has been one of my best life decisions so far. Supportive faculty and in-depth academics provide me with knowledge and skills necessary for my future career in international public administration. With students from all over the world, the lectures and discussions involve interesting, real-world applications of theoretical knowledge. In addition to studying, APU's international cultural events, field trips, and social events bring me a sense of community and understanding that makes me more confident to pursue my dreams.
Sustainability Science (SS)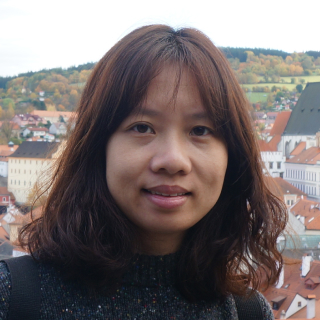 ">
Limin Qiu (China, Graduated in 2014)
Principal Staff Member
Shanghai Environmental Protection Bureau, China
During the master's program at APU, I met students from dozens of different countries with different religions, cultures, and perspectives. We all dreamed of fulfilling our personal goals and making a difference in our home countries. My professors helped me to comprehensively understand Japan's urban management policies, and as a result I am optimistic and firmly believe that I can make a great contribution to the improvement of Shanghai's environment.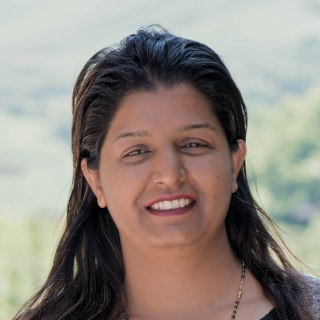 Malini Nair (Fiji, Graduated in 2018)
Doctoral Student
Ritsumeikan Asia Pacific University
My time at APU has been one of the most significant milestones in my career. Its culture and its location have proven to be a boon to me both professionally and academically. I have been able to get to know professors and peers from various backgrounds and with different expertise while taking in APU's beautiful natural surroundings, with the added benefit of being assisted in my daily life by APU's engaging staff. I will never forget the relaxed and secluded learning environment of APU, with its globally connected and yet accessible social setting. The diversity of students, faculty and staff at APU is a resource that has allowed me to grow as a person, to see myself contrarily, and to be self-governing in my academic and social life. My experiences here have allowed me to strengthen the relationship between Fiji and Japan, and I hope one day to raise the educational standards of the Asia Pacific region in general. Thank you for giving me the opportunity to be a part of APU.
Dual Degree Program: International Material Flow Management (IMAT)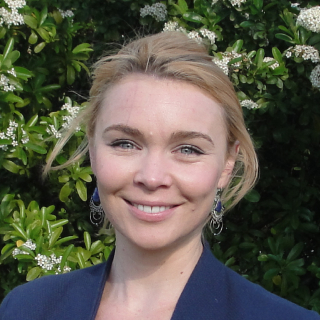 Ariane Albers (Germany, Graduated in 2013)
The two-year IMAT graduate program broadened my horizons, reaching beyond the conventional boundaries of discipline, culture and business. IMAT provides a unique theoretical and practical setting within small-sized classes, enriched by valuable debates and input on sustainability issues and challenges. This included looking at issues such as management practices and policy aspects of waste and wastewater management, energy efficiency, renewable energy and technology from different perspectives. Thus we were encouraged to develop critical and holistic thinking skills as well as problem-solving capabilities tailored to specific projects or situations. From this study, I learned to view things differently and to see potentials and opportunities in every challenge to move towards more sustainable development. Also, I appreciated the international and multicultural integration of the program offered both in Japan and Germany. I personally valued meeting people from different parts of the world which boosted my intercultural competence and open-mindedness to succeed in today's global community.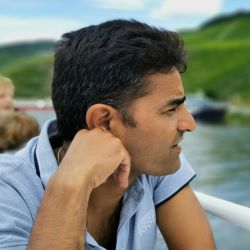 Dr. Hari Kumar Suberi (Bhutan, Graduated in 2014)
Consultant
Royal Institute of Management - Switch Asia EU Project, Bhutan
The IMAT program completely changed and broadened my approach to research and learning thanks to its cross-continental reach between Germany and Japan. The interdisciplinary knowledge I mastered through the IMAT program has been invaluable to my work providing services as a freelance consultant to international organizations and the government of Bhutan as well as in my continued education in interdisciplinary research as a fulltime PhD student in Germany.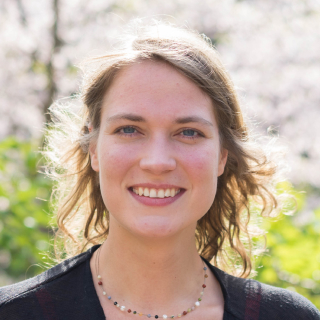 Ulrike Kirschnick (Germany, Graduated in 2018)
Project Manager
IfaS (Trier University of Applied Sciences), Germany
Studying in IMAT has allowed me to discover, develop, and enhance my own potential. Due to the variety of lecturers from academic, governmental, and business backgrounds as well as the cross-cultural experiences that APU in Japan and IfaS in Germany offer, I have gained confidence in international cooperation, broadened my horizons, and nurtured my passion in this innovative and emerging field of study.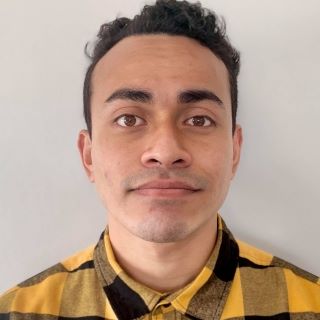 Sagaitu Konusi (Fiji, Graduated in 2022)
I was drawn to the IMAT program because of its interdisciplinary study approach and the opportunity to apply classroom taught theory into the field. Topics such as renewable energy financing, climate change policy, and wastewater management are essential to tackling the real-world sustainability issues of today. I have taken part in dynamic in-class debates and visits to renewable energy sites such as biomass, wind, and solar energy facilities, cultivating a mindset for critical thinking, developing a capacity to work in multicultural environments, and nurturing my analytical and leadership competence.
Tourism and Hospitality (TH)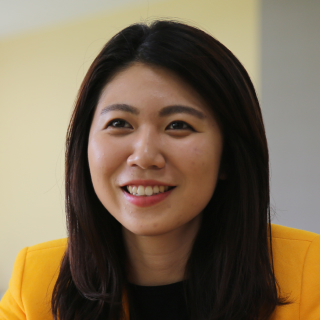 Ri Sil Park (Korea, Graduated in 2016)
Studying at APU significantly impacted my life. Under the division of Tourism and Hospitality in International Cooperation Policy, I studied and researched destination development and tourism policy. Through this, I learned the importance of policies and how to apply the ideas of tourism into destination and regional development. Furthermore, the environment at APU taught me how to shape my own world in a multicultural society by interacting with people from various countries. As a result of active participation in several school activities, I realized that mutual understanding can only happen when we accept the differences of each other and seek ways to work and live together. I believe APU is the perfect place where you can experience a real global society!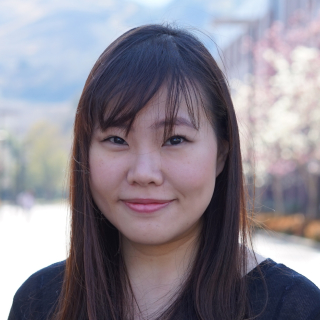 Pimlada Bunthornwan (Thailand, Graduated in 2018)
Studying tourism as a master's student at APU has given me a greater understanding of the current state of international tourism — and what potential it holds — through an emphasis on the connection between local and global stakeholders. My astute and resourceful professors take advantage of APU's location in Beppu, as it is one of the most well-known tourist destinations in all of Japan, by drawing upon on the robust local tourist industry for their course material. We as students are encouraged to draw from such sources, but also expand our sights to incorporate global dimensions in our research; this is in turn facilitated by the range and depth of specializations and expertise of our professors. Another layer in APU's education exists thanks to the global student body, as I have daily opportunities to discuss various topics and issues with classmates from different countries from all over the world. This has enabled me to view my own studies through countless perspectives and to truly appreciate the unity that results from diversity, both on campus and in the tourism industry itself. I am very thankful for being a part of this strong and multicultural community at APU.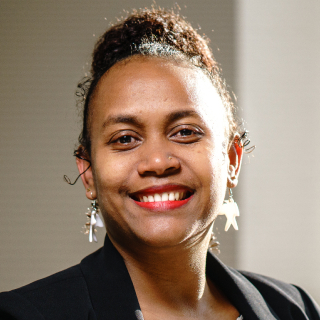 Ella Lynthia Simata (Solomon Islands, Graduated in 2019)
Deputy Provincial Secretary
Ministry of Provincial Government and Institutional Strenghtening, Solomon Islands Government, Solomon Islands
Joining the Tourism and Hospitality division at APU was a significant milestone in my career which created immense opportunities to learn and interact with different cultures and environments, while developing social interaction and international communication skills. The courses, field studies, and internships the program provided have enhanced my knowledge and skills in developing policy, and I now believe I can contribute to developing sustainable tourism in my country.
Development Economics (DE)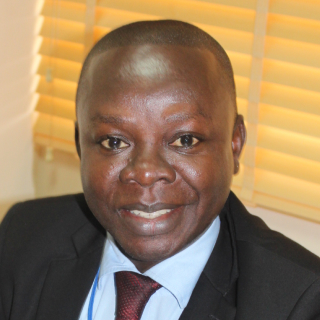 Felix Besseah (Ghana, Graduated in 2013)
Economist
Central Bank of Ghana
As an APU student, I found that the genuinely international and multicultural environment that the university offered greatly influenced students' intercultural communication abilities and contributed immensely to our personal development and leadership potential. This type of interactive relationship also existed between students and faculty in the Development Economics division, which resulted in a positive rapport that contributed to the development of students' research topics as well as created a strong sense of community. My APU experience helped to increase my research capabilities and apprised me of beyond-the-classroom opportunities such as international mentorship programs. These skills I obtained were even further enhanced by serving as both a teaching assistant and a research assistant. Even as a master's student, I was eligible and encouraged to present my own research at international conferences, which proved an invaluable means towards improving my research methods. Should you choose to study at APU, you can be confident that the program will draw out your leadership abilities and help you stand out as a global leader wherever your career path leads you.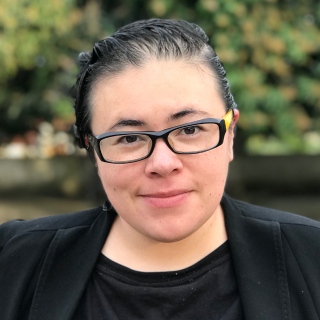 Mirna G. De La Portilla F. (Mexico, Graduated in 2013)
Consultant at Servicios
Productos Industriales y Construcción, Mexico
At APU I was given the opportunity to experience the intricacies of enriching cultures with unique people from all parts of the world. The knowledge and skills I gained from interacting with many different people allowed me to expand my own range of thought. As a result, I was I able to work more effectively as I organized and implemented social programs, workshops, and awareness campaigns through my local government after graduating.
GRADUATE SCHOOL OF ASIA PACIFIC STUDIES (DOCTORAL)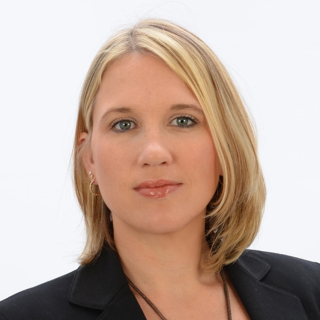 Dr. Cindy Lyn Banyai(USA, Graduated in 2010)
Founder and Principal
Banyai Evaluation & Consulting, LLC

Adjunct Faculty, Department of Political Science and Public Administration,
Florida Gulf Coast University, USA
Getting my doctorate at APU allowed me to conduct field work both within Japan and throughout Southeast Asia. This research that culminated in my dissertation also lead to additional peer-reviewed publications and my own book. I was fortunate to also work with my supervisor on JICA international development projects, which gave me practical skills in training, evaluation, and program design needed for my career. This experience helped me learn about emergent leadership and gain the global perspective necessary to start my own evaluation and organization development consultancy."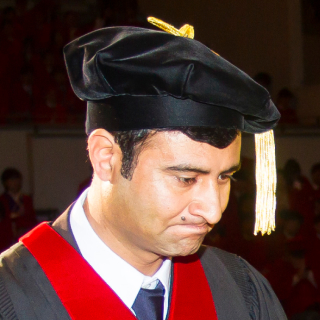 Dr. Rahimi Farid Ahmad Farzam(Afghanistan, Graduated in 2010)
The Ph.D. program at APU provided me with outstanding doctoral training. Having access to high tech learning materials and equipment helped me conduct highly productive research. In addition, I was given both the encouragement and the financial support to focus on publishing and presenting my research at several conferences held in the United States, Japan, and South Korea. I was very impressed with the Ph.D. curriculum, research subsidies, and annual AP Conference—an event held on campus that provides invaluable opportunities for Ph.D. students to gain greater expertise in their fields and create worldwide academic networks. Thanks to APU's diverse community, I also had the opportunity to exchange academic ideas and perspectives with highly-respected professors from all over the world throughout my journey.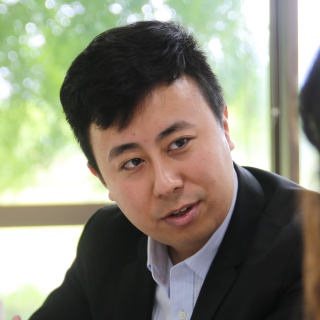 Xiaolong Zou(China, Graduated in 2011)
After finishing the APU's dual degree program and half a year of working in Beijing, I returned to APU to embark on the Ph.D. endeavor. My research focuses on understanding and evaluating sustainable urban development models such as eco-cities, low-carbon cities and smart cities in Asia. APU offers a great platform for my research and provides useful database access and abundant literature collections. I have excellent working relationships with supervising faculty and research support staff, which greatly boosts my academic performance and results. I enjoy the multicultural campus here at APU, and constantly get inspired by conversing with my fellow colleagues from different disciplines. This has been a valuable experience for me both as a student and a researcher.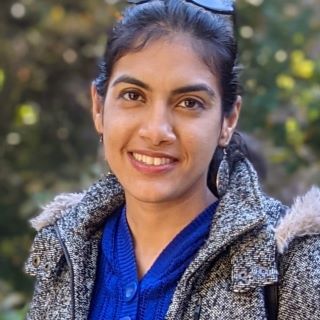 Astha Chadha(India)
Current Doctoral Student
APU's Master of Asia Pacific Studies is a unique learning platform that enabled me to effectively communicate, cooperate, and collaborate with my international peers on academic and creative projects. I not only learned in depth about my specialization (International Relations), but I also learned lessons that will be invaluable throughout my academic journey from the courses packed with assignments, presentations, and academic writing tasks. APU's outstanding faculty and my inspiring supervisors challenged me to prove my mettle and relentlessly pursue my dreams, and so I decided to continue into APU's Ph.D. program. Furthermore, how the university provided us with adequate academic, logistical, and financial support even during the pandemic to ensure unhindered learning was truly commendable and heartening.
CAREER OPPORTUNITIES
Graduate students have access to and support from a worldwide network which consists of international heads of state, ambassadors and industry leaders (Advisory Committee), distinguished researchers from around the world (Academic Advisors) and institutions associated with APU's faculty members. This network also includes APU alumni who are spread across the world working in an array of fields and industries. Utilizing this network is indispensable for our students' careers.
Numerous seminars, workshops and presentations by professionals working in the field today give students a clear picture of the kind of career options available to them, skills employers look for and the type of work that suits them best. Faculty and students also provide various consultation services to local industries and have the opportunity to interact with executives at the front lines of change.
Many international and Japanese companies and organizations find APU's international students highly employable with their multilingual skills and in-depth knowledge of their chosen field. As a result, more than 350 companies visit APU's campus specifically to recruit students every year. APU offers detailed career education and training to all students throughout their period of study.
※ Proficiency in Japanese language is often a prerequisite for those seeking employment in Japan.
SAMPLE CAREERS OF APU GRADUATES
Graduate School of Management
Companies
BANDAI NAMCO Games Inc., Japan
Bloomberg, Japan
British Columbia Council for International Education, Canada
Creed Group, Indonesia
Danske Bank, Norway
Dai-ichi Life Holdings, Inc., Japan
ESD Technology Co., Ltd., Thailand
Ecopetrol S. A., Colombia
ExxonMobil Corporation, Thailand
GUCCI Group, Japan
Hikari Kikai Seisakusho Co., Ltd., Japan
HIPUS Co. Ltd, Japan
Johnan de Mexico, Mexico
KPMG, Japan
Kyosan Electric Manufacturing Co. Ltd., Japan
LEOC Co. Ltd., Japan
La Casa Del Jade, Guatemala
Lenovo Group, Ltd., China
LoopChat, USA
Marsh Japan, Inc., Japan
Michael Page, Japan
Mitsubishi Fuso Truck and Bus Corporation, Japan
National Bank of Ethiopia, Ethiopia
NCH Corporation, USA
NTT Docomo, Inc., Japan
Nippon Steel and Sumikin Bussan India Pvt. Ltd., India
Nissan Motor Co. Ltd., Japan
Oita Bank, Japan
POSCO-America, Mexico
Procter and Gamble Co., Poland
Siam Cement Group, Thailand
Skylight Consulting, Inc., Japan
Tata Consultancy Services Japan
Unilever, Indonesia
Voyagin, Japan
Yamaha Motor Co., Ltd.
Government Offices
Andhra Pradesh State Department, India
Consulate General of the Socialist Republic of Viet Nam in Fukuoka, Japan
Ministry of Finance, Indonesia
Ministry of Industry and Trade, Viet Nam
Ministry of Mines and Petroleum, Afghanistan
Ministry of Transport, Kenya
State Customs Service, Kyrgyz Republic
Organizations
Fobang Foundation, Cameroon
World Wide Fund for Nature, Zimbabwe
Graduate School of Asia Pacific Studies
Companies
Bosch Corporation, Japan
Cotopaxi Energy Limited, India
Deloitte Tohmatsu Consulting LLC, Japan
EATALY Asia Pacific, Japan
Fraunhofer IGB, Germany
Fujitsu Marketing Ltd., Japan
General Motors Powertrain, Uzbekistan
H.I.S. Co., Ltd., Japan
Hays Specialist Recruitment Japan K.K., Japan
Industrial Decisions Inc., Japan
JTB Pte Ltd., Singapore, Japan
KT Accounting Co., Ltd., Viet Nam
KTC Holdings, Japan
NEC Corporation, Japan
National Park Resorts of Japan, KYUKAMURA, Japan
TSUBASA Corporation, Japan
Government Offices
Chinese Academy of Sciences
Department of Foreign Affairs, The Philippines
Korea Development Institute, Korea
Ministry of Economic Development, Tajikistan
Ministry of Education, Myanmar
Ministry of Energy and Water, Afghanistan
Ministry of Finance and Planning, Sri Lanka
Ministry of Foreign Affairs, China
Ministry of Industry and Commerce, Laos
Ministry of Labor, Tajikistan
National Tourism Administration, China
The Embassy of Angola, Japan
The Embassy of Israel, Japan
The Embassy of Mexico, Japan
Organizations
Asian Development Bank, The Philippines
Medecins Sans Frontieres, Hong Kong
NHK (Japan Broadcasting Corporation), Japan
National Medical Research Institute, Mongolia
The Sino-Japan Friendship Center for Environmental Protection, China
UNICEF Cambodia Office
Uganda Network of AIDS Service Organizations
Academic Careers
Health Sciences University of Mongolia
Jahangirnagar University, Bangladesh
Kabul Medical University, Afghanistan
National College of Tourism, Tanzania
National Taiwan University
University of Queensland, Australia