AACSB-accredited
English language MBA Program
Accreditation and APU
Ritsumeikan Asia Pacific University was the third university in Japan to achieve this accreditation. Out of the institutions with this accreditation in Japan, we are the only one offering an undergraduate business curriculum in both English and Japanese as well as an AACSB-accredited MBA program conducted entirely in the English language.
Less than 5% of the 16,000 business school programs worldwide have earned AACSB International accreditation.
Our Graduate School of Management and College of International Management (also referred to as GSM and APM, respectively) began the AACSB accreditation process because we recognized that international accreditation is an important part of meeting the expectations of our stakeholders. We also realized that this accreditation would be valuable in attracting top talent to our faculty as well as our student body.
As part of the accreditation process, the College of International Management is making changes to our undergraduate business school curriculum, introducing additional core courses and adding a comprehensive capstone course that will challenge our students to utilize the skills they have learned. These changes will further bring our undergraduate business programs in line with international standards, enhancing our curriculum and providing our graduates with the skills and knowledge they need to enter the fast-changing world of international business world.
Both the Graduate School of Management and Both the College of International Management will undergo a continuousreview process to ensure that they maintain a high level of quality and a focus on continuous improvement in areas including learning and evaluation, academic and professional engagement, and strategic management and innovation.
What is AACSB?
The Association to Advance Collegiate Schools of Business (AACSB) is a global membership organization of educational institutions, businesses, and other entities committed to the advancement of management education. Established in 1916, AACSB provides its members with a variety of products and services to assist them with the continuous improvement of their business schools.
AACSB accreditation is widely regarded as the highest level of accreditation for business schools. Being an AACSB-accredited business school means being part of a network of approximately 790 institutions from countries and territories across the globe who have successfully met the standards set forth by the association, and who have committed to maintaining these standards. Less than 5% of the 16,000 business school programs worldwide have earned this accreditation.
AACSB conducts research, assesses trends, hosts more than 100 global professional development events annually, and brings together business school leaders from around the world to network and share experiences.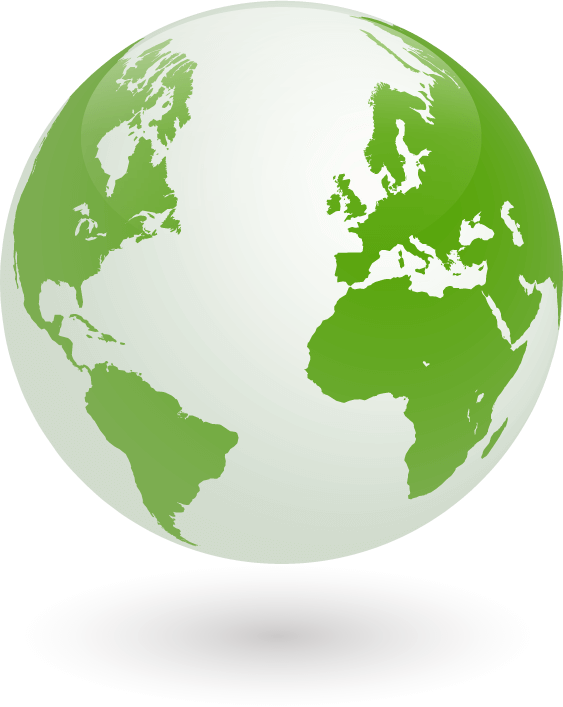 The Benefits of Accreditation
Studying at an AACSB-accredited institution carries a number of benefits for students.
Connections to Other Business Schools

Being AACSB-accredited provides assurance to other schools that our faculty and programs meet established international standards. This means that our current existing network of 454 partner institutions will continue to expand into the future.

Quality of Instruction

As an AACSB-accredited institution, our faculty must meet and uphold accreditation standards in research and qualifications, providing a higher level of experience and expertise.

Assurance of Learning

Faculty and administrators engage in a process of continuous review and improvement, ensuring that all students in the Graduate School of Management and the College of International Management lear and grow according to the mission and learning goals of their schools, maintaining a high quality educational experience for all business students.

Continuous Improvement

The process of achieving accreditation helps us refine our strategic direction, improve overall program and faculty quality, and provides an organized framework for tracking and supporting our day-to-day operations. As an accredited institution, we are dedicated to sustain a commitment to high quality and alignment with the spirit and intent of the accreditation standards.

Value for Graduates

AACSB-accredited schools are recognized worldwide by top employers and other institutions. They also have more access to recruiters, and have graduates that tend to receive higher, more competitive salaries.
Why Study Business at APU?
APU continues to be a truly international campus, with half of our student body coming from 84 countries and regions. Our alumni are part of a large and growing network of professionals spanning 138 countries and regions all over the world.
English-basis students have the opportunity to study the language and culture of Japan in addition to their business education, opening up an lentire world of Japanese business and industry.
AACSB International accreditation places APU among the 5% of leading business schools in the world, with a commitment to high quality education and rigorous improvement in all our processes.
Since its founding, APU has been a leader in the globalization of higher education in Japan. Accreditation will serve to inform an drive our initiatives as we continue to work to bring social and economic innovation through the inclusion of cultures and perspectives from around the world.