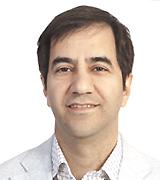 ASGARI Behrooz

Professor

Degree
PhD Industrial Engineering and Management, Tokyo Institute of technology
Master of Engineering, Tokyo Institute of technology
B.Sc., Sharif University of Technology
Research Field
Technology Management, Economics of Technological Change, Industrial and Systems Engineering, Operations Research

He completed his Ph.D. in Industrial Engineering and Management in the Tokyo Institute of Technology in 2002. His research interests are statistical and mathematical modeling, economics of technological change, and industrial /systems engineering. His works have been published in Technovation, Asian Journal of Innovation Technology, and other journals. He is currently teaching production management, operations research and supply chain management. Prior to his appointment at APU, he worked at SolBridge International School of Business, Malaysia University of Science and Technology, and National Institute of Advanced Industrial Science and Technology (AIST), Japan.